I am in a relationship with wine. It loves me too

Wine gets better with age… I'd like to think that this too, is my future.

My first daughter will be called Wineny. She will be the most beautiful girl in the world.

Water is Life! Jesus turned water into Wine. It is Holy

Wine is your best friend when your bestfriend is away and when they come back…WINE!
WOW beverages in conjunction with SHK consulting organized an intimate wine tasting at the ever quirky and cool Alchemist in Westlands.
Wine, good company and delicious bitings were the order of the night and a perfect combination for my Wednesday evening.
I got to participate in a blind wine tasting consisting of five different wines stocked by WOW beverages. We were tasked with guessing the notes of the wine served at various wine stations at the venue using only our senses of smell and taste.
The characteristics of the wines, carefully wrapped up in foil, included dry, zesty, sweet, light bodied, fruity, crispy acidic, smoky among others.
Have you ever drank wine and suddenly exclaimed, "Oh! This wine is Smoky!!"
No?
Me neither.
I floated like a plank of wood in the sea! I am also not ashamed to admit that I gave up after the third station because everything honestly started to taste the same! I have a long way to go from fulfilling my sommelier dreams
All the people that guessed the wines correctly got exciting gifts at the end of the activity. Sips wine. I wasn't one of them! 😀
All in all, the event was perfect and we all went home happy because…WINE!!
Check out some of the images from the WOW Beverages wine tasting…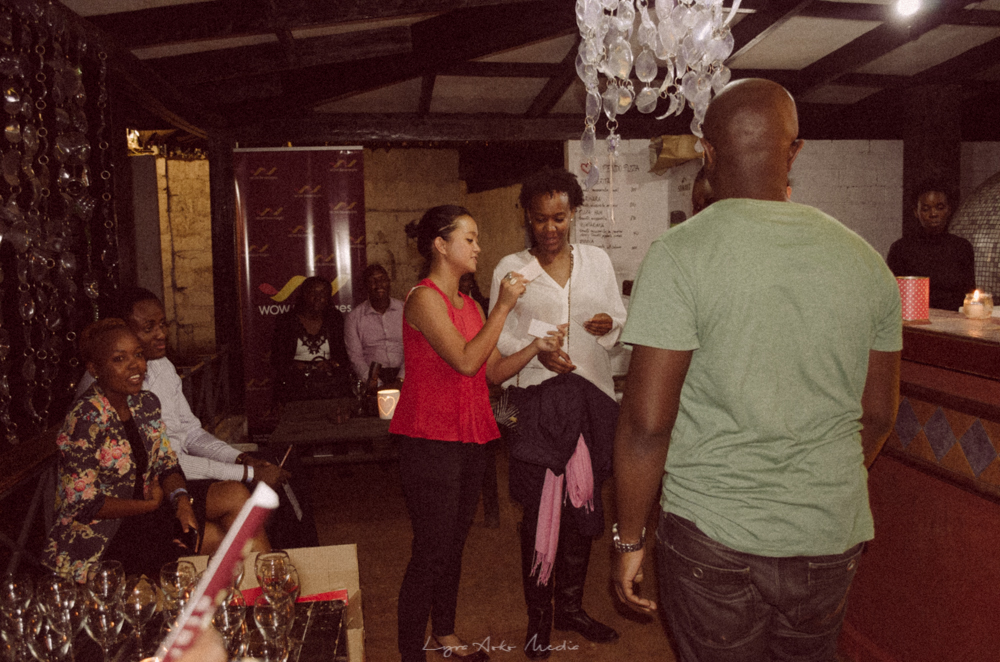 Some of the wines we got to indulge in included the Long Row Riesling, Alamos Chardonnay, Culemborg Chenin Blanc and the South Sauvignon Blanc.
Get these and more at WOW Beverages or in Kileleshwa's Wine Shop.
Thank you for reading!
Love and love!