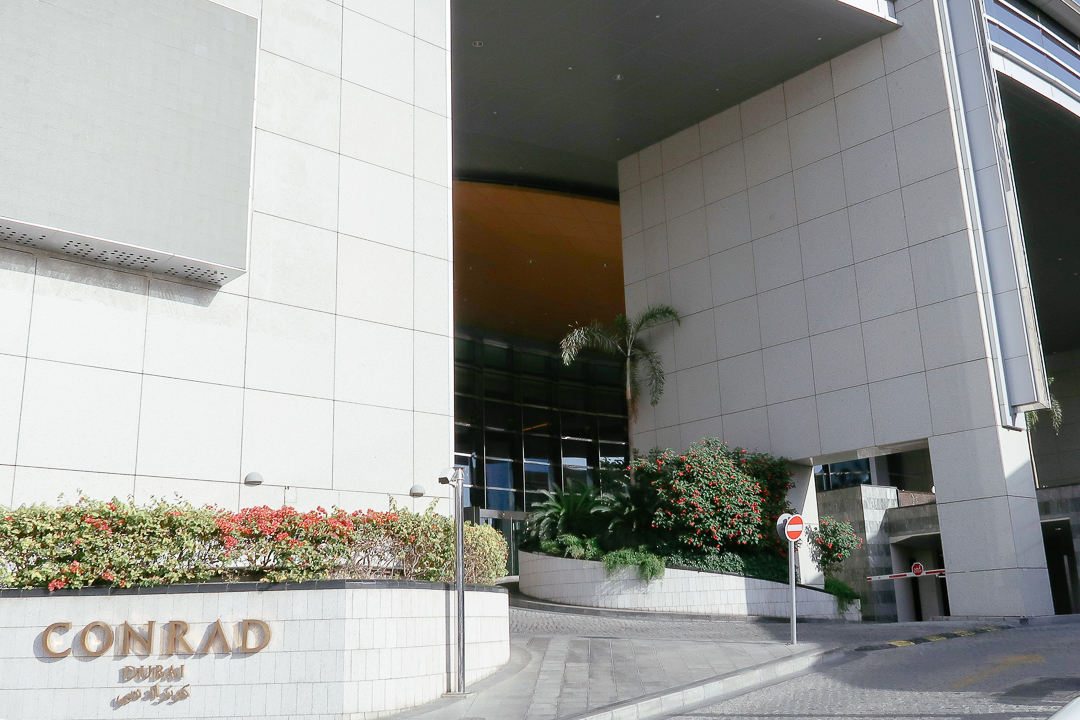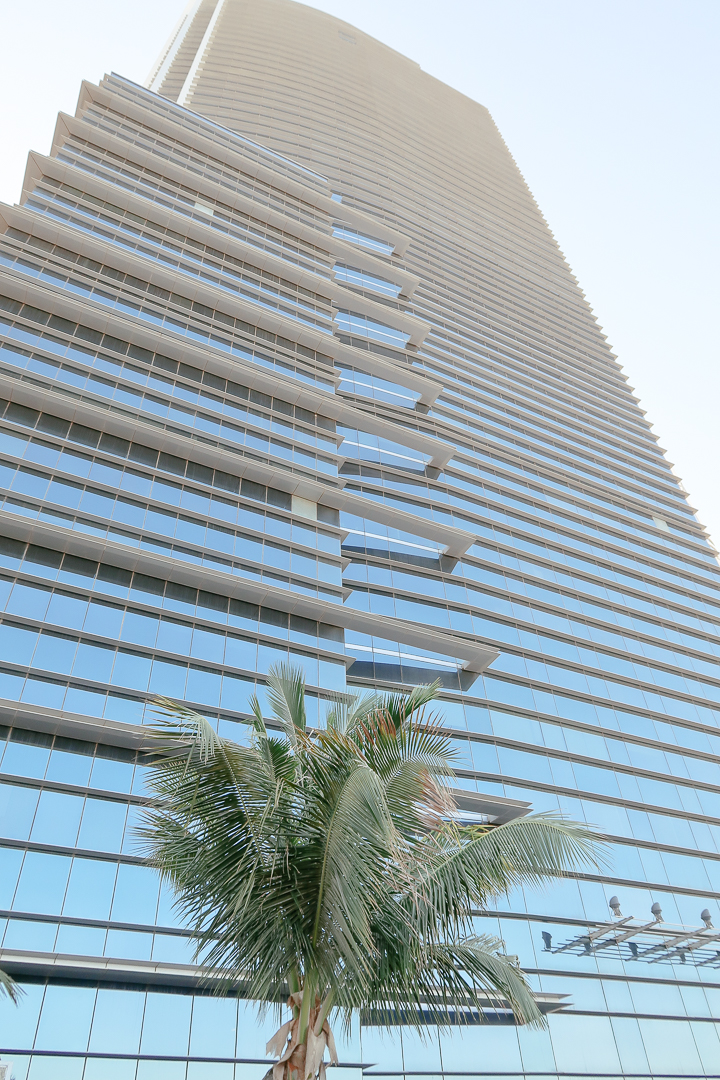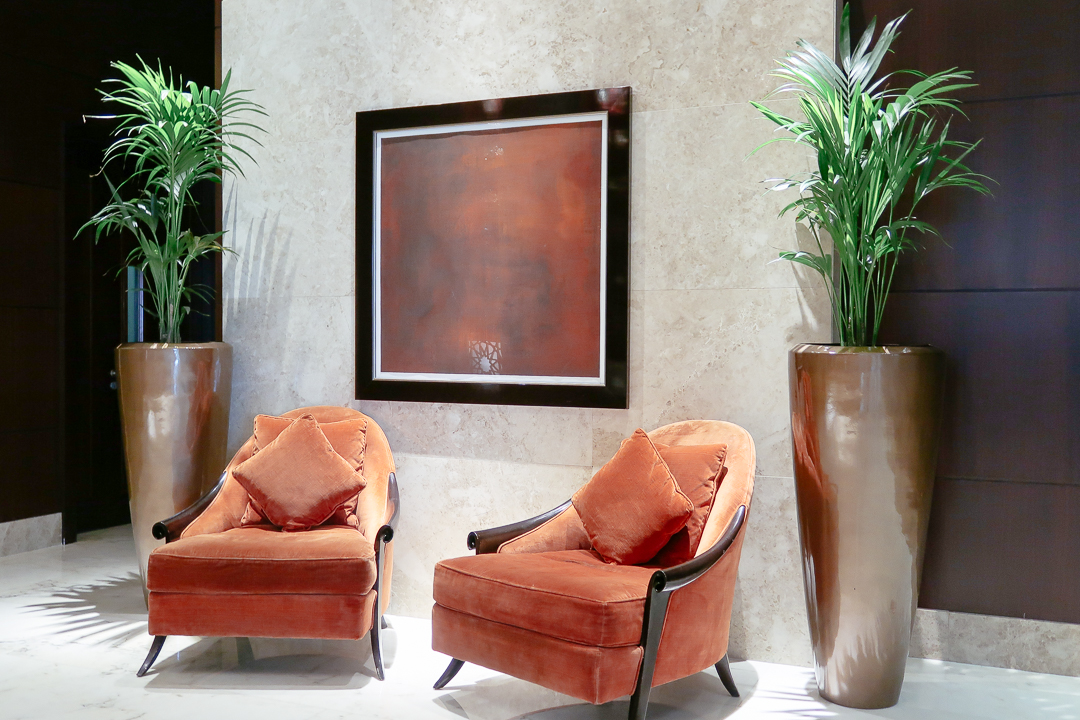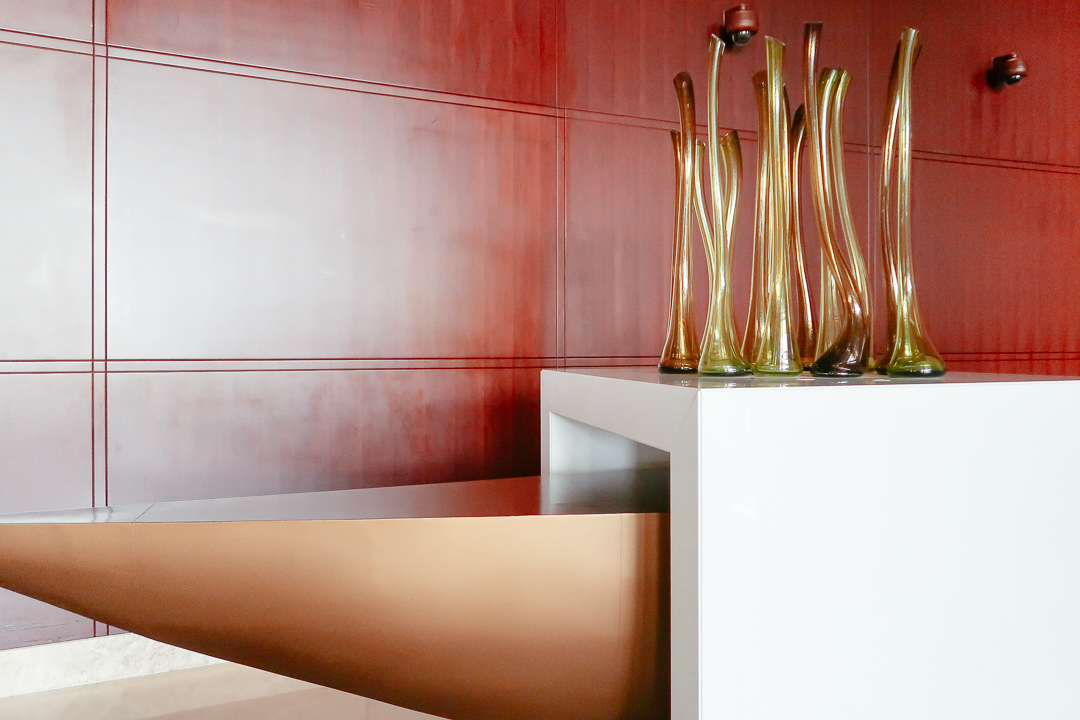 Room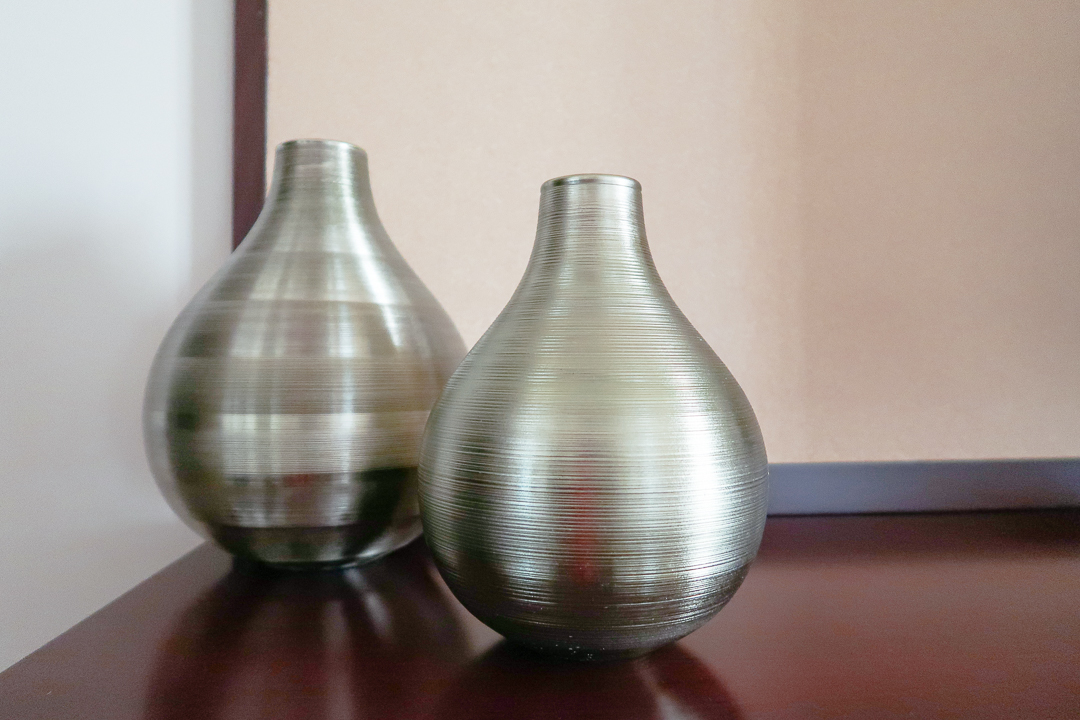 Italian-inspired Ballaro Restaurant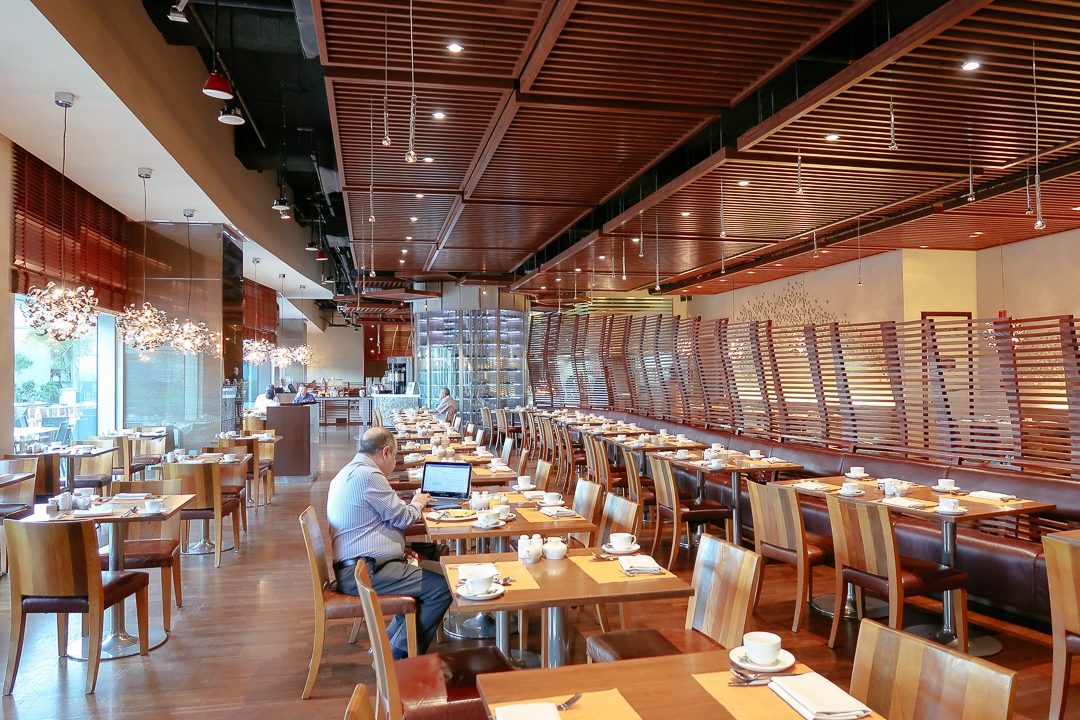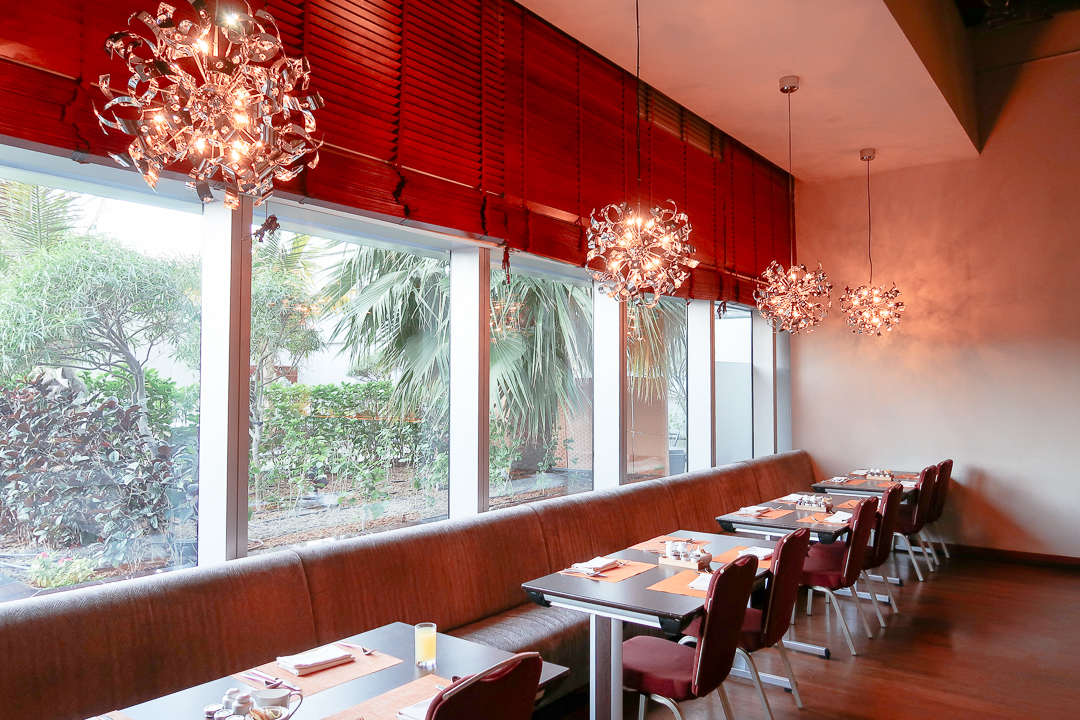 Swimming Pool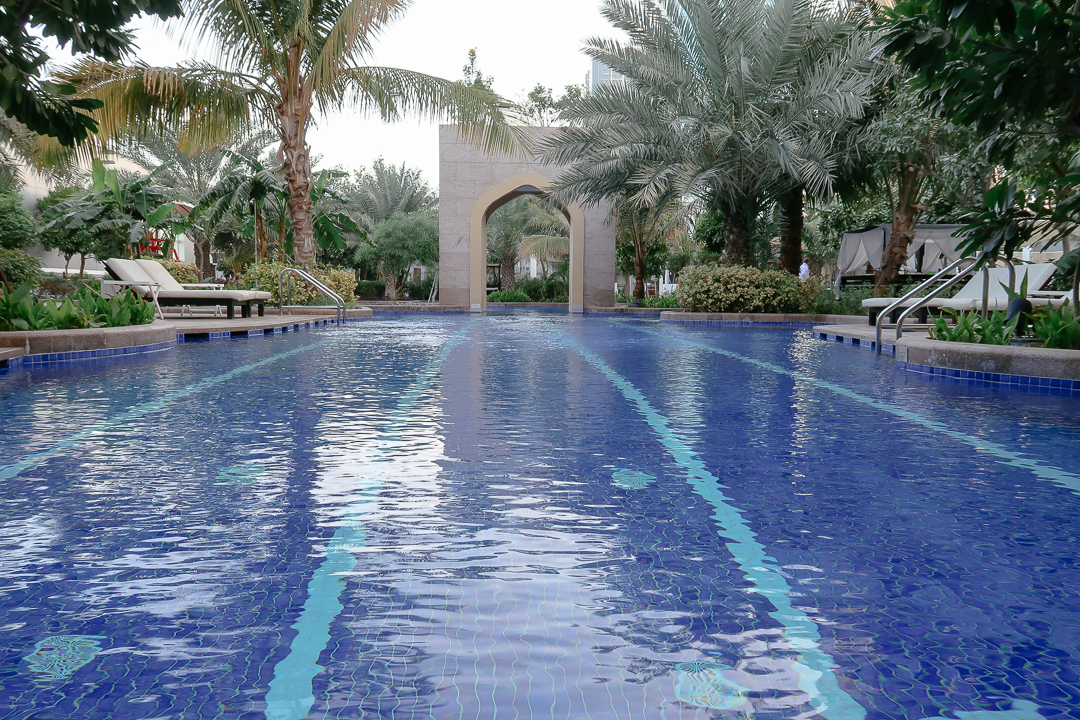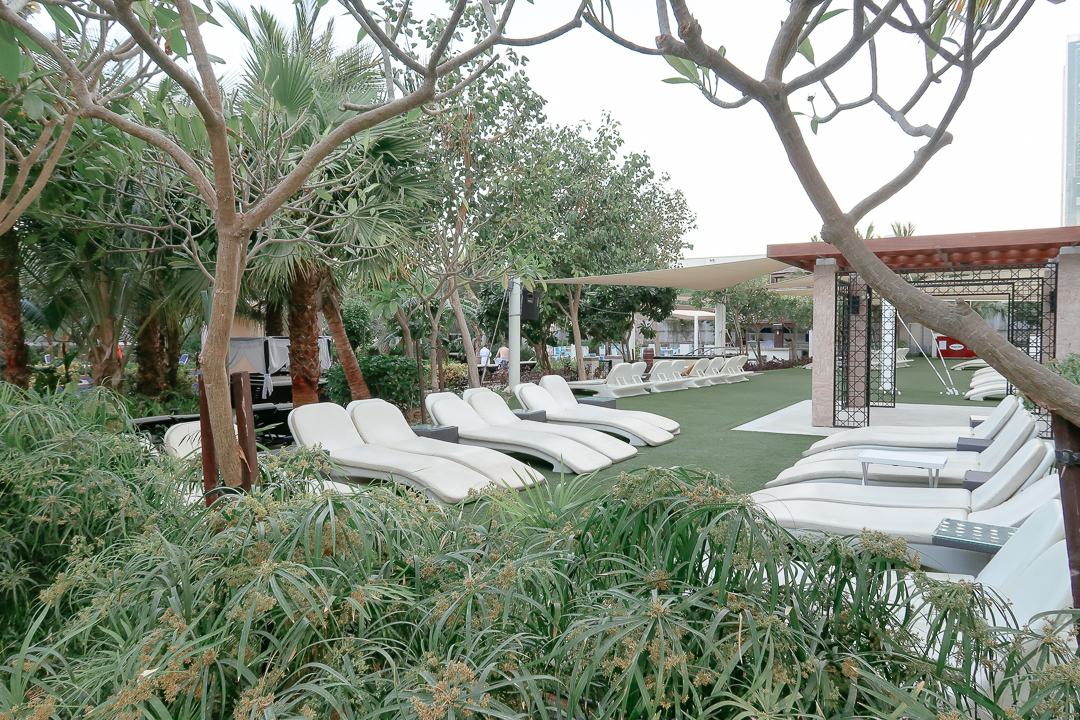 Conrad Dubai is located in the heart of Dubai's buzzing financial and shopping district, along Sheikh Zayed road.
My experience at the Conrad hotel was simply fabulous. We were very well taken care of from the second we walked in through their revolving glass doors. The first thing that struck me was just how grand the entire building and interior was. The height of the reception area alone could probably fit a three – storey apartment in Nairobi.
I was hosted in a luxurious room with a to-die-for panoramic view of the Dubai skyline, dined and wined on full-board basis plus I also got to experience their world – class gym facilities, yoga pavilion and spa. Their exotic outdoor pool was so pretty and although  didn't get  chance to swim, I could only imagine how refreshing a dip in its clear blue waters would feel.
The best part of the hotel definitely had to be the Ballaro Restaurant where we had a fine selection of meals for breakfast, lunch and dinner. The hotel also had direct access to the World Trade Center metro station, which made it very convenient for our shopping trips.
Find out more about the Conrad Hotel here.
In collaboration with Emirates; thoughts and opinions are my own.
Thank you so much for reading!
Love and love,
Lyra