I recently received an invite to attend a bloggers dinner at the gorgeous CBD-based Sarova Stanley Hotel. The hotel prides itself in being one of Nairobi's historical heritage sites having been opened in 1902.
As Kenya's first luxury hotel, it has over the years hosted some of the world's eminent personalities
including American novelist Ernest Hemingway, American actress Ava Gardener,
Edward Prince of Wales and Lyra Aoko 😀
I had passed by the hotel several times before and probably ventured into its grand lobby for a conference or two but walking into the hotel's heavily guarded and gorgeous grand foyer felt different this time round because my mission for the night was FOOOOOOOD!
All together now… FOOD.IS.LIFE!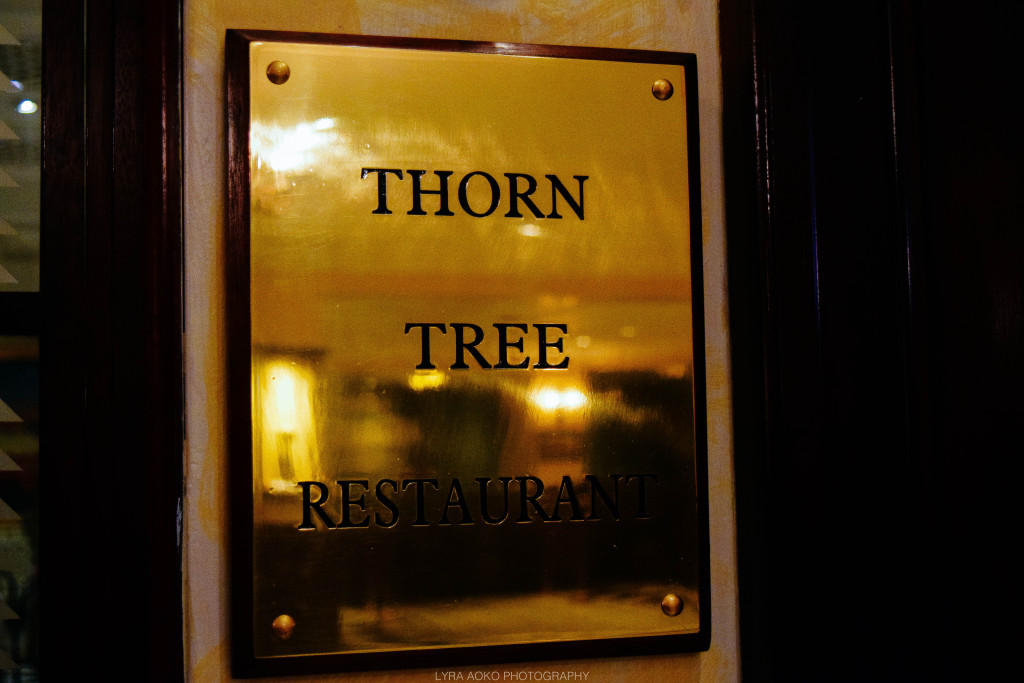 The bistro-style Thorn Tree café was the location for the night's activities courtesy of their epic Mongolian-themed Friday feast.
We all got to choose from the restaurant's selection of fresh meats and a huge array of seasonal vegetables from the buffet and watch it being stir-fried in front of us. In addition to this, we got to add the herbs and spices of our choice.
I had a light lunch that day so as not to interfere with the night's heavy meal and I am so glad I made that decision. I was really excited to make my own 'Koroga' but at the same time felt really bad for all the bachelors who really had no idea what garlic was.
After selecting an amazing choice of fresh ingredients for my meal, I headed over to the cooking station which hosted three of the friendliest world-class chefs I have ever met. They proceeded to approve of everything on my plate and cooked it all as I watched in glee. I kept making mental notes of what I would borrow (copy) if I ever decided to make a similar meal at home.
The Thorn Tree's Mongolian night offers a fast, healthy and fun alternative for your meals every Friday at the price of 2500kshs / 25$ p.p.
p.s over-serving is allowed.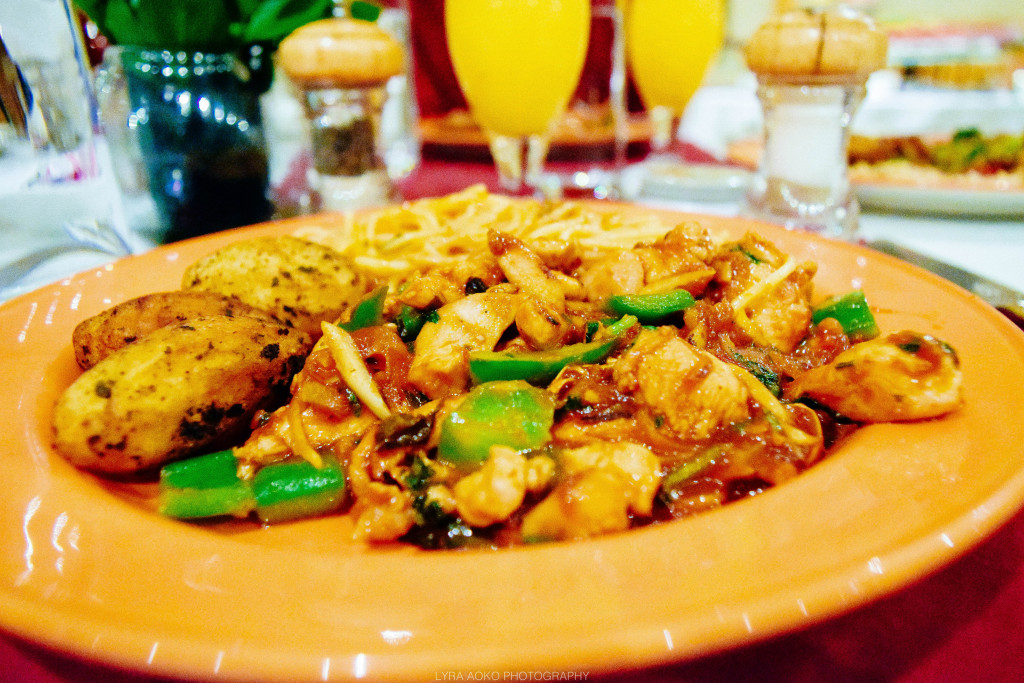 ---
The Thorn Tree Café
In the 1900s (zamani za kale) travellers began pinning notes and messages for other travellers to the trunk of a thorn tree.
The contents of the notes were varied, offering safari items for sale or asking for second-hand safari equipment. Sometimes they asked for, or offered, lifts to destinations within Kenya and far beyond its borders, or even invited companions to join them on their own adventures.
A notice board was constructed to encircle the trunk and the board was always thick with messages.
Today, you can find this notice board at the Stanley's Thorn Tree cafe and you too can post and receive messages from other guests through the Thorn Tree.
 Write someone a note today.
Make it sweet.
XOXO