RED
The spray paint from this session was very difficult to remove after the shoot.
Shout out to Sia for being a super champion in light of her having a possible future as "The model with the red hand"
Luckily for us, a bottle of nail Polish remover  appeared and saved the day.
Vulnerability 02 – Periods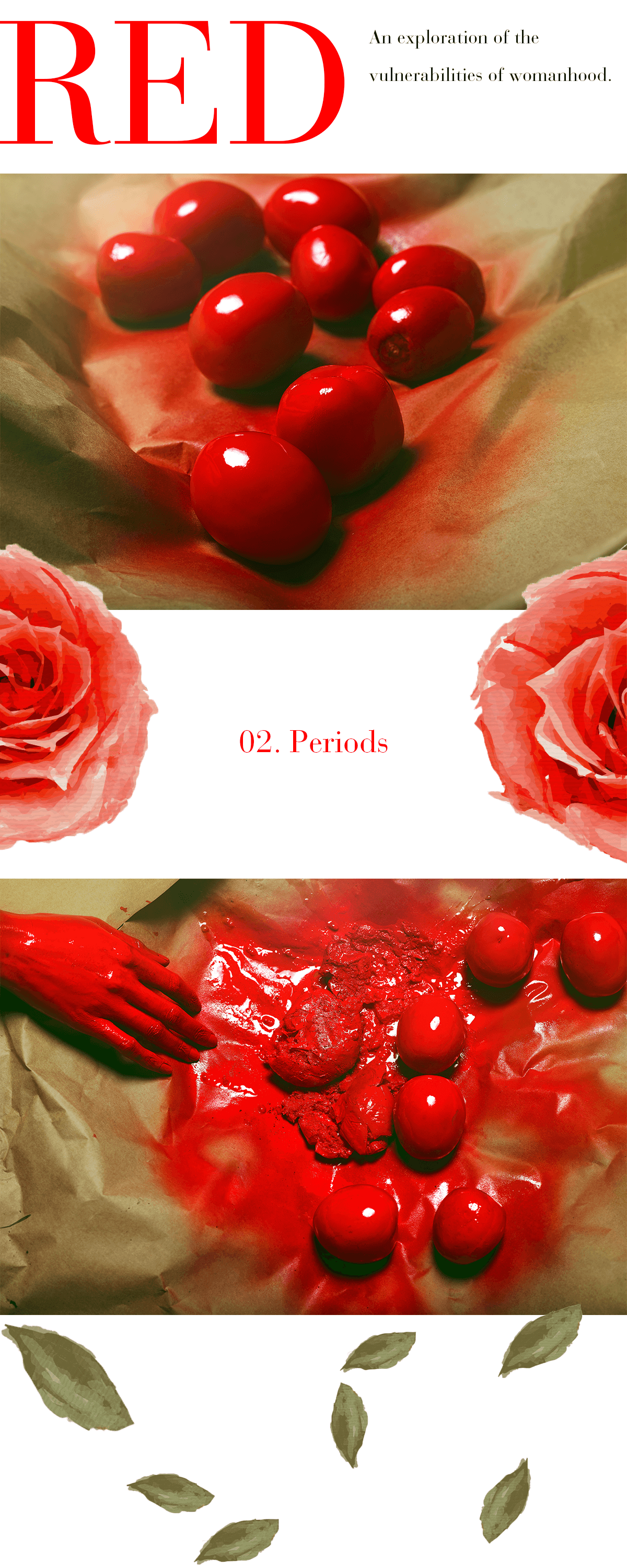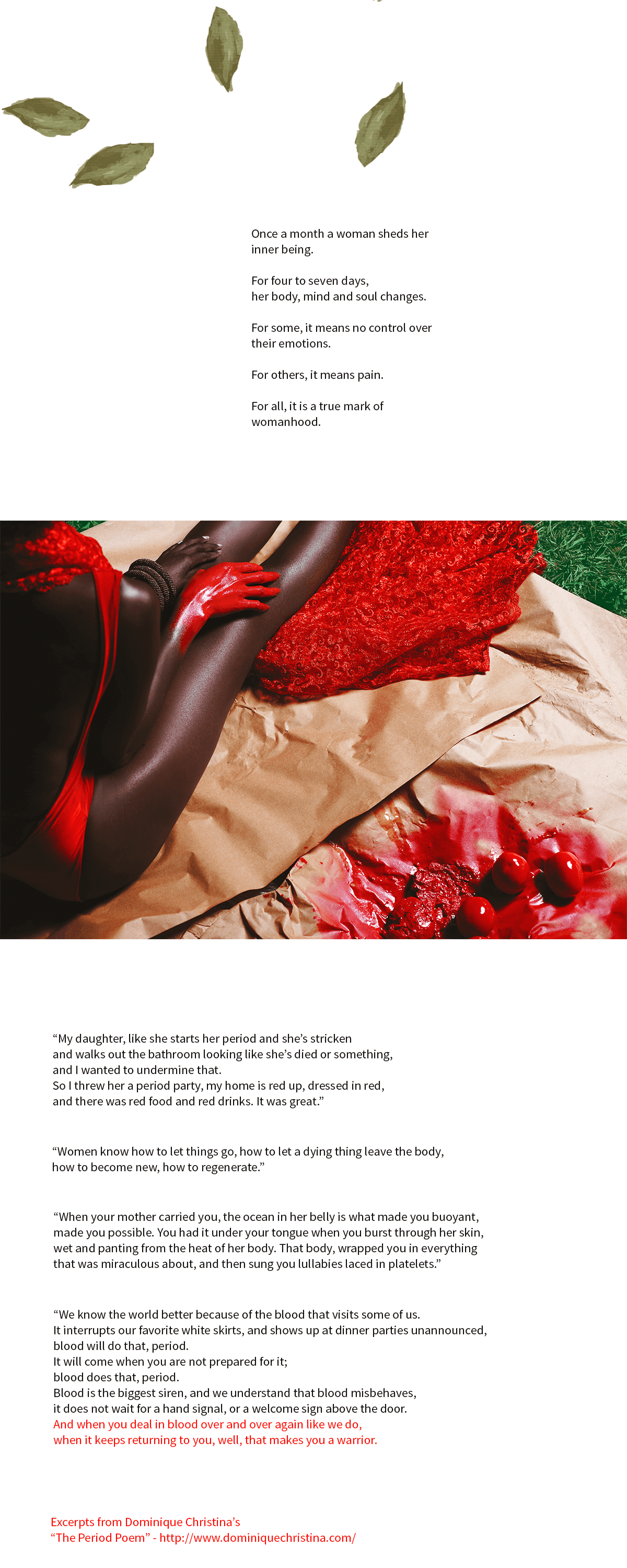 Set design & Photography – Lyra Aoko http://lyraokomedia.com/
Model Shanelle Siase aka Sia Africa
Stylist Jamie Kimani
Part 3 will be out tomorrow. Thank you all for the amazing support you have shown this project so far.
Love and Love,
Lyra Aoko