The sun decided to come out today, I was so happy about that so I rocked my golden highlighter and a mustard yellow tee to match my mood!
A lovely morning in church was the first thing I needed to get my mind right and what followed soon after was a good meal to make my day even better.
I decided to visit a small and quirky restaurant called Nook cafe after hearing very many great things about the place. It was probably a former servant's quarters judging by its size, and is nestled in a simple housing estate smack in the middle of Kilimani.
Walking into the spot, I realized just how popular it is judging by the lack of seats in the airy outside patio. I chose a seat inside one of the two rooms in the restaurant with my kindle in hand. The room was far too small to have  deep conversation with someone because everyone can hear everything. Trust me, I heard my fair share of gossip from the strangers around me but that was none of my concern. I  knew that the main attraction at Nook, is their food.
With an authentic menu that changes ever so often I was lucky enough to indulge in a delicious meal of their day's special; Pork spare ribs with a side of wedges and salad.
It was so delicious!
A proper food coma followed soon after and I promised nobody in particular that I would be back.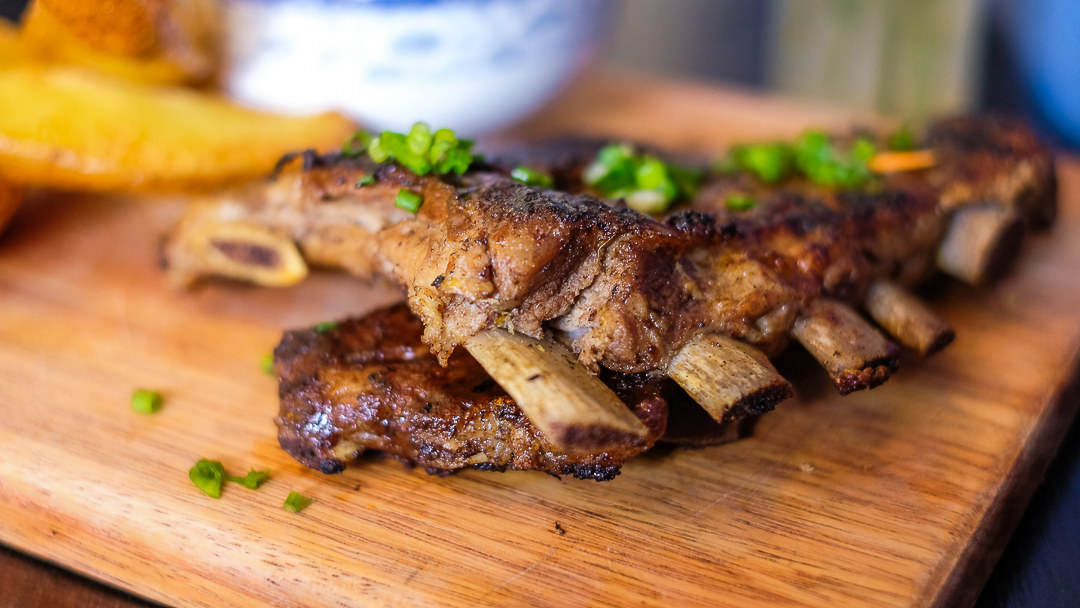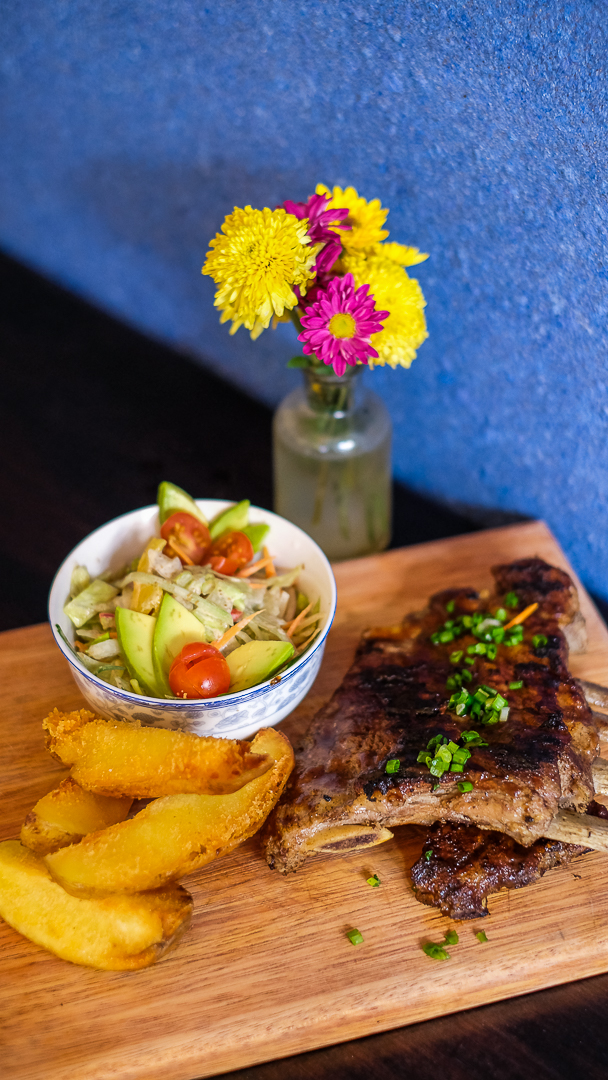 Check out Nook Cafe