EXPLORE

---
How did you spend your new year's eve? Were you nestled in a tent in the middle of nowhere? Jamming to the sweet sounds of music under a starry sky by the beach? Or in a church, asking our Heavenly Father to make you a gazillionaire after Njaanuary?
No matter where you were, you managed to enter the New Year whole and you are now reading this blog post! Welcome my darlings! Warm hugs! Karibu chai!
I spent my new year surrounded by loved ones in a cosy cottage in the captivating Naivasha town. For those who have never been to Naivasha, I would highly recommend exploring the lush town sometime this year. It is a beautiful hub filled with the best that nature has to offer. From zebras chilling by the roadside to cool giraffes staring at your soul, it provides such a wide variety of amazing sights that one cannot help but feel blessed for getting such an opportunity to see it all.
The purpose of this trip was to usher in the New Year in the most relaxing way ever and that was exactly what we managed to do…ish.
The distance from Nairobi to Naivasha is under 100 kilometers and takes about two and a half hours with a pit stop at the Rift Valley View Point. Ever since I was a child that view point stopover has always been essential in determining the success of any trip. The view always tugs at my heart and is seriously to die for! It definitely set the tone for the New Year this time round. All our spirits were high by the time we got to Naivasha town.
Location:
We stayed at the serene Ole Itiko cottages situated in Kongoni, past Oserian flower farms on the South lake road of Naivasha. Ole itiko is a sheltered oasis set in the pristine calm of the fresh and lush Naivasha County. The cottages were built in a traditional colonial style and the interior largely consisted of unique African artefacts and a rustic finishing. Cosy is the best word I would use to describe the setting at Ole Itiko and with a private verandah, garden and direct access to the lake, we were treated to the most gorgeous version of paradise.
We stayed at the Ol Joto II cottages which houses 4 people and there was an adjacent annex cottage with an adjacent kitchen.
The cottages were self-catered and we had come prepared with our own supplies. No one wanted to cook while on vacation but we luckily got a chef (based at Ole Itiko) who managed to whip up the most delicious meals using only Royco, black pepper and salt. Magic I tell you!
Activities:
When we were not relaxing by the lake side sipping on chilled white wine and having a jolly good time, we were driving through the natural hub that is Naivasha town. The journey to the various recreational centres we visited honestly felt like a game drive through the lion king set! I can literally count the number of times we stopped to take pictures because we saw something extra ordinary. It was crazy that we didn't get lost because the location of the cottages was quite remote.
The highlight of my trip was the boat ride through Lake Naivasha. I felt so alive in that moment and every worry I had during the year immediately ceased to exist. Nature is a blessing! I was a bit afraid as we approached the hippos which were literally 1 metre away us! (Sorry mum) The motor boat would rock from side to side and I felt so alive in that moment, out in the deep blue waters, green land a touch away, the magic winds lifting my spirits, the setting sunlight filling my eyes and body with a glow that still lingers. It is a gift to give yourself a moment like that every once in a while. Sharing it with loved ones also makes the experience so much more amazing!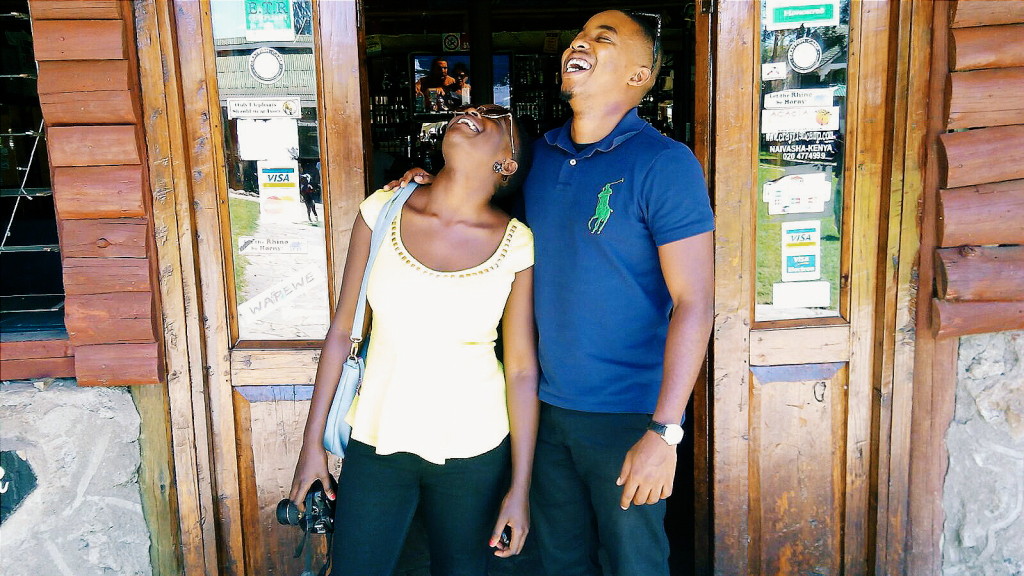 I entered the new year on the right note and I will carry the feeling of this trip forever with me.
Lots of love!
Lyra Aoko
@lyraoko