PRE -TRAVEL
How many of you can proudly say they have spent a weekend in Dubai thanks to a selfie?
*If you are a socialite and you are reading this, the question above does not apply to you *
A super-duper Kenyan selfie won me a trip to Dubai courtesy of the lovely folks at Travelstart Kenya!
Don't believe me? You can read more all about my incredible win HERE.
I have to admit that this post has started on a rather vain note so let me take a couple of steps back before I proceed…
OR NAH!
A selfie won me not one… but TWO tickets to Dubai guys! Okay… Let that sink in!
Wanderlust is a disease and that bug hit me Mayweather hard as soon as I was done with university. Most people recommend travelling when you are young because the expectations and responsibilities are fewer. This idea had constantly been ringing in my mind for a long time before the trip.  Luckily Travelstart Kenya came through with an amazing trip offer that would allow me to experience the beauty of the UAE for a weekend. We all know travelling alone kind of sucks sometimes so it also really helped that I would get to enjoy the trip with my superman, Isaac.
I still didn't believe that I was going out of town until the booking and boarding ticket details arrived in my email two weeks before the scheduled flight date. Even then, the fact that everything had been conducted online via Travelstart's portal made everything feel intangible and slightly unreal. The need to check and recheck our flight schedules arose every two seconds before the 10th of July but it all turned into a reality on the day we made our way into Jomo Kenyatta International Airport's International Departures section.
THE JOURNEY
Arriving at the Jomo Kenyatta International Airport at 8am on the 10th of July was very very VERY exciting. You see, I am always seeing people off at the airport so finally being on the other side of the building was such an honour. Oh man! I am not ashamed of my ushambaness! Please! If you can relate! High 5!
The Kenyan airport has IMPROVED drastically since my last trip to SA in 2012. Development is so beautiful guys. I started experiencing pre-flight jitters as I waited for superman at the Java Restaurant in the airport. Who else thinks of 9/11 when they are about to fly? No? Well my paranoia was real so don't blame me. I was scared. I had never been on a flight that lasted more than 5 hours and the thought that I was leaving the continent (and flying over a mass of water) scared me!
BUT
My coolness would not allow me to show anything other than (you guessed it) a cool exterior so I acted like everything was okay but deep inside my heart was gone! Checking in was a breeze although airports really make me jittery. Why do airport security make every process so dramatic. I had a hairband with a metallic strip inside it and the second that buzzer went off I felt like I had a million kilograms of cocaine in my hair!
We entered the plane and set off to beautiful Dubai via Doha.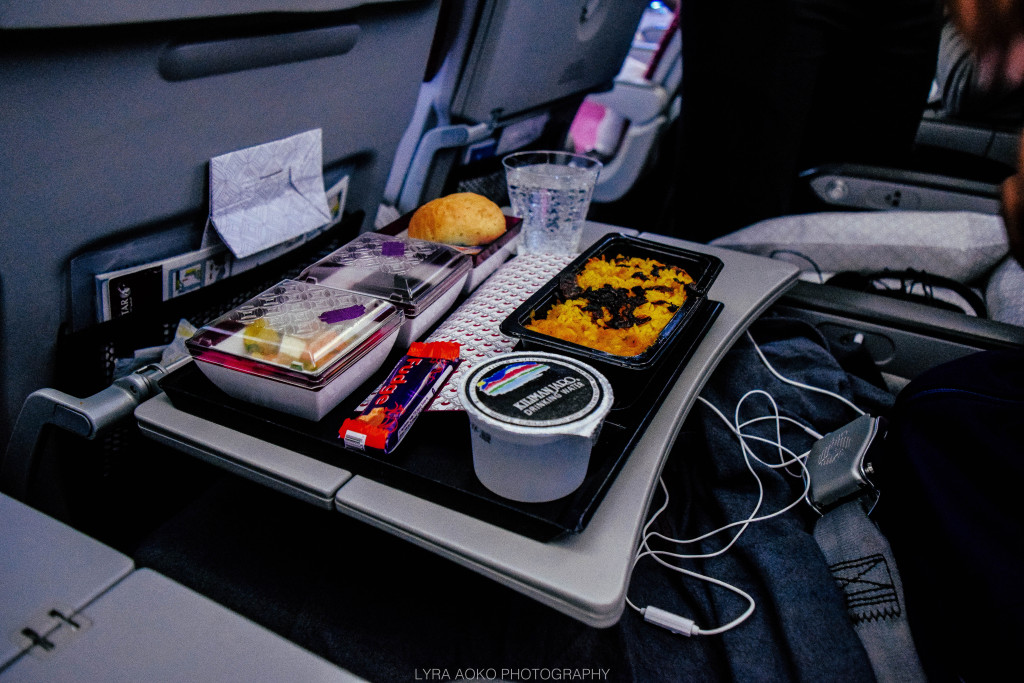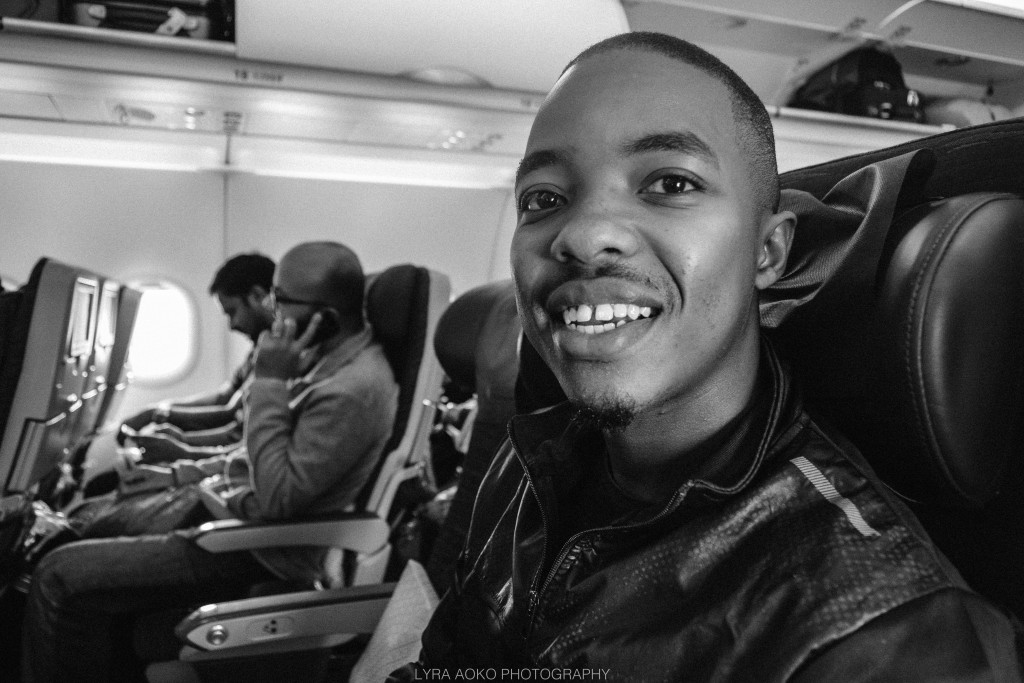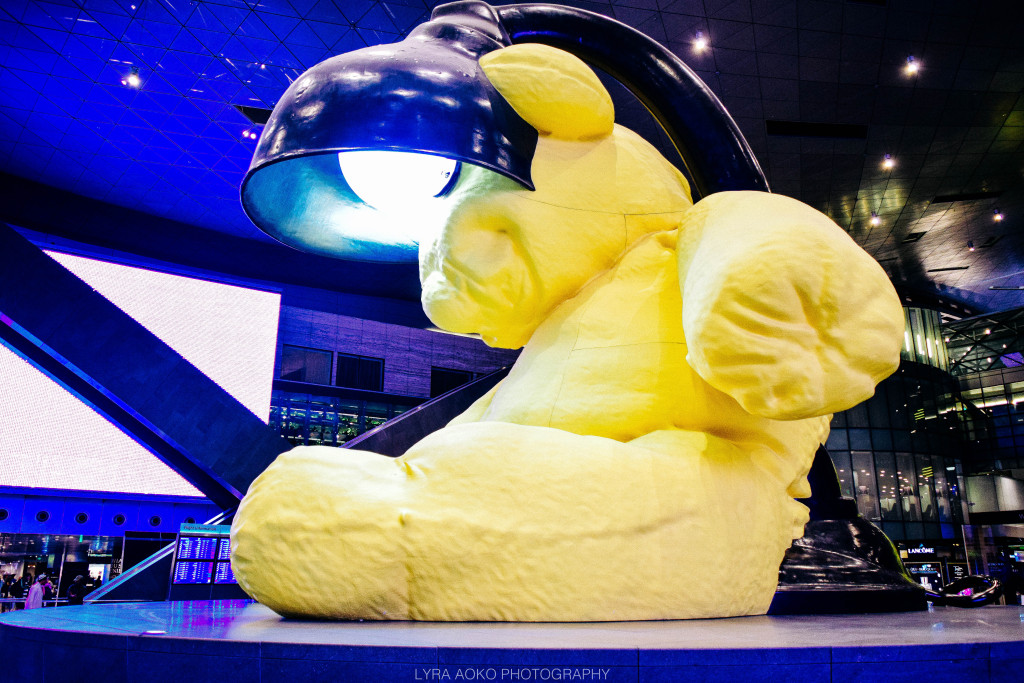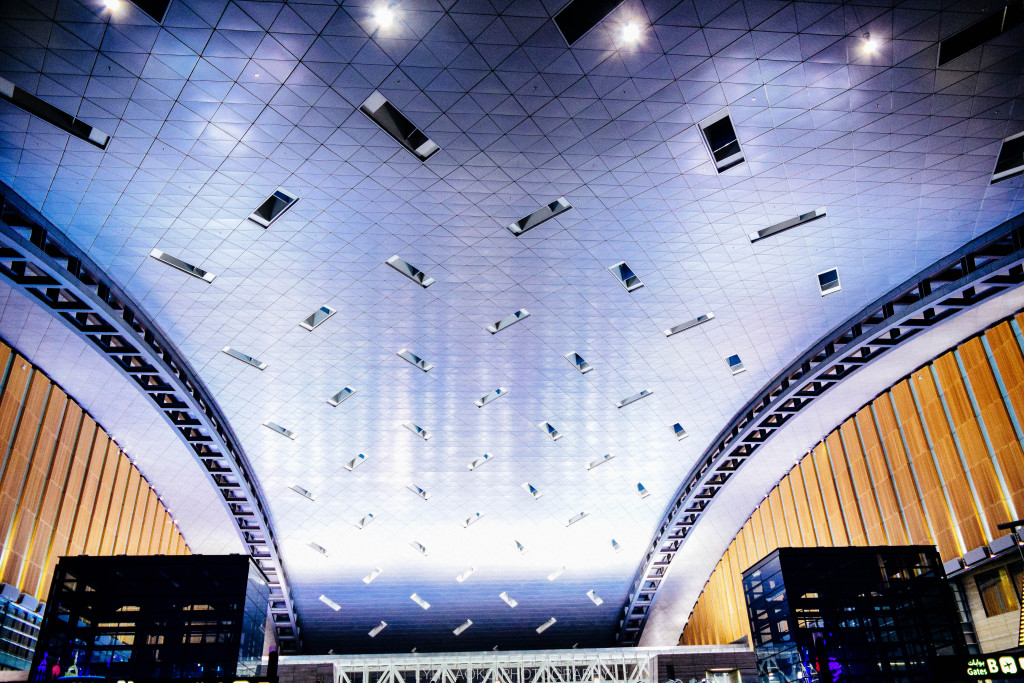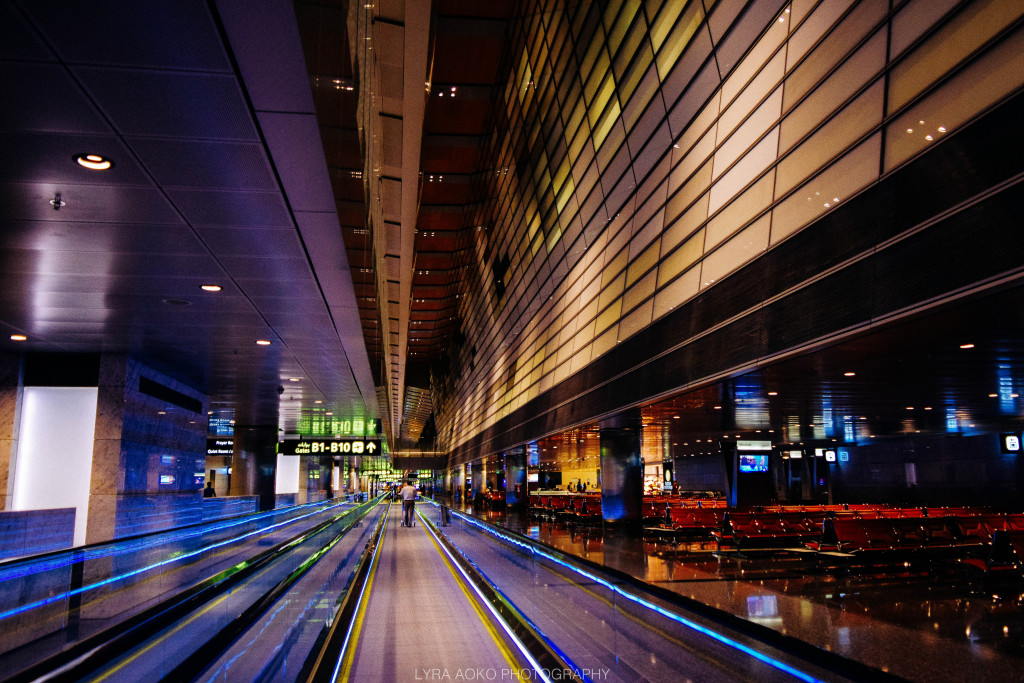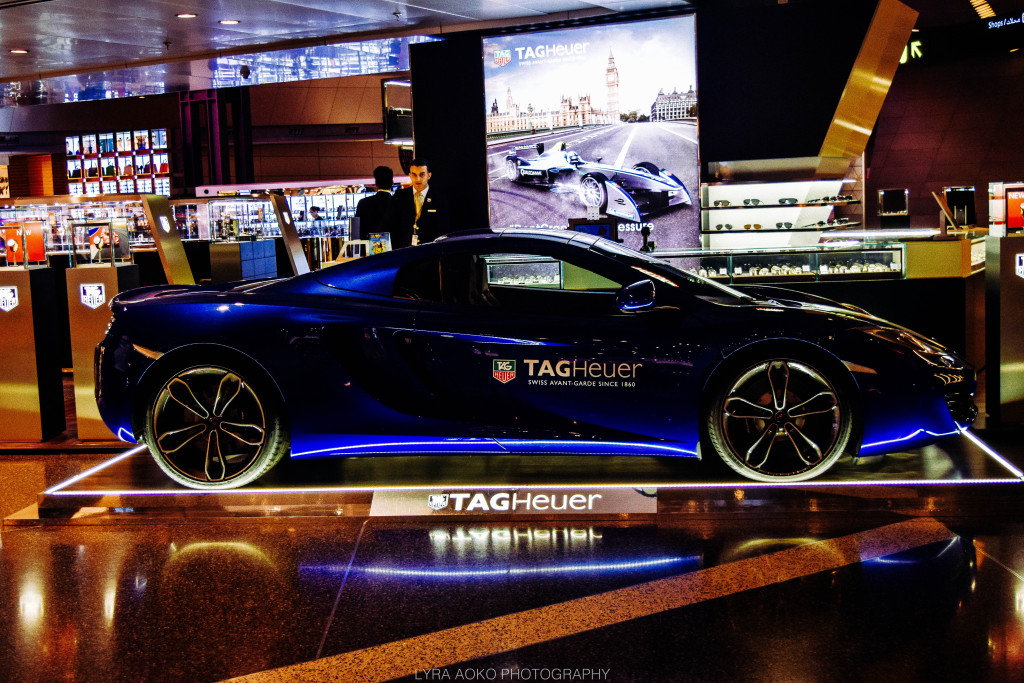 ---
Our arrival into Dubai was totally not pretty thanks to two things I am about to get into detail about. Brace yourselves people!!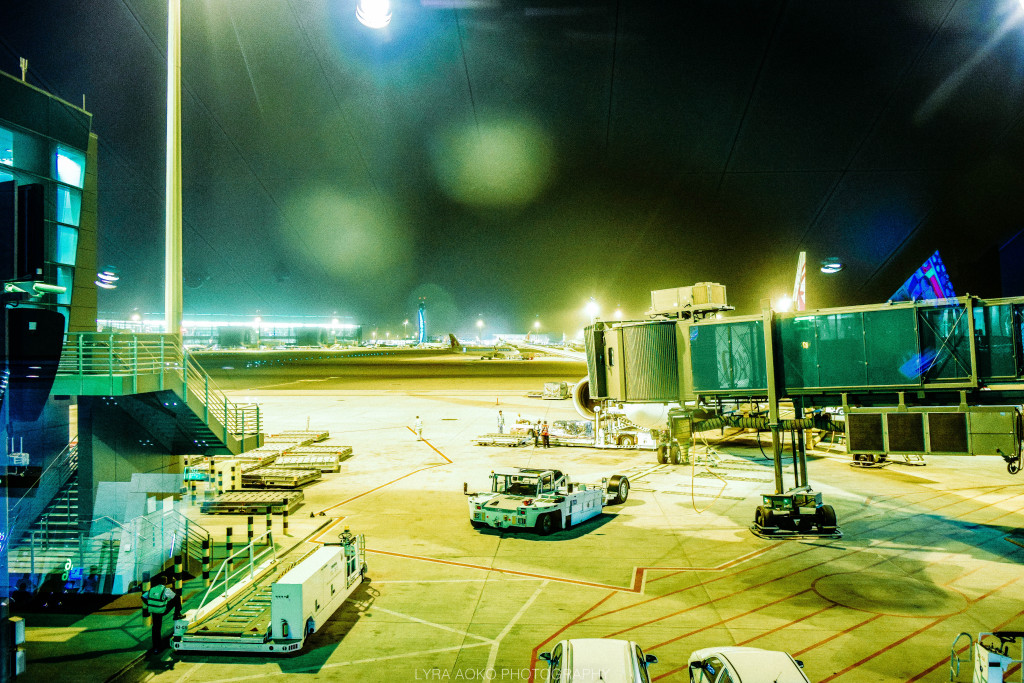 THE HEAT!
Omg!! We weren't ready! Not at all! Nobody had warned us about the intensity of that Dubai Summer heat! HEH! I cannot repeat this enough… We were sooooo not ready! Would you believe me if I told you that I was literally smacked by a heavy blanket of 46°C and almost 90% humidity the second we left the deceptive air-conditioned Dubai airport. Boom! In your face! I swear I started sweating a millisecond after. My body was not ready! My heart was not ready! Nobody was ready! I wish I was exaggerating this initial experience but I am not, Dubai is hot all year around and apparently experiences rain two to four times a year. DUDE!
We were quickly led into one of the airport taxis (With pretty female drivers in pink uniform) and set out to our hotel. And theeeeeeeeeeen
 WE HAD AN ACCIDENT! :-O
I swear our arrival in Dubai was SO EXTRA! LOL! I am so happy I can laugh about this now but trust me; fear was the order of the day as we tried to figure out what we had done to find ourselves in such a predicament.
It was a few minutes past midnight and we were on our way to the hotel in a cab driven by a pink uniformed lady as our bodies and minds steadily adjusted to the temperature contrast between the environment and the air-conditioned taxi. All of a sudden the taxi driver started speeding. She was trying to overtake a metro bus and ended up hitting a car that had suddenly slowed down in front of us. She hit that car multiple times guys and was obviously on the wrong. I knew it. Superman knew it. Heaven knew it, but she was adamant that she was not at fault. The language barrier was the most annoying part at that moment but she eventually hailed a cab on the side of the road which eventually took us to our hotel.
NOTE:
It is safe to use any random Dubai Taxi. They are cheap too!
Everywhere in Dubai is air-conditioned…Thank God.
We eventually got used to the heat
Do not be afraid of the airport taxis. Our driver just gave us strange vibes from the start, she was an exception.
We really thought someone somewhere was playing a really bad joke on us. Ashton Kutcher must have been in that taxi's boot.
We were very optimistic about all the fun we would get to experience later that day and throughout the trip.
Stay tuned for PART 2!
xoxo