Lupita Nyong'o is baaaack!
Wooop! Yaaaaas!
Yaaaaaas again!
I don't know about you but the news of her return to our beautiful country Kenya got me really excited. I know I know, she has been in and out of the country plenty of times before but those moments were different because nobody ever knew about them!
Well, except that one time when she was at her sister's wedding at The Rift valley… which happens to be in… Kenya. …
But that's beside the point! She won an Oscar people! Who wouldn't want to meet an Oscar winner and get to see their Oscarness live live!
My beautiful mother came through 100% and surprised my siblings and I with tickets to 'An Afternoon with Lupita', an event that was mainly centred on the Arts and Education in Kenya.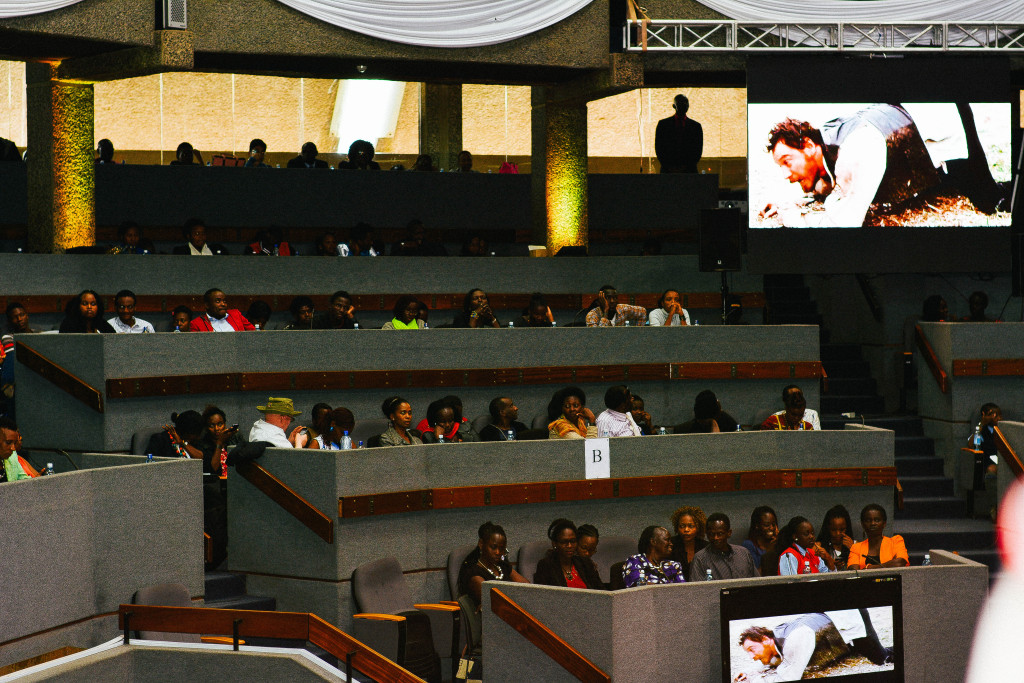 Walking into the venue I really had no idea what to expect. Would she sit on a throne? Would she have her Oscar statuette tied to her belt? Would she fly into the room on a carpet? I really could not imagine anything less to be honest.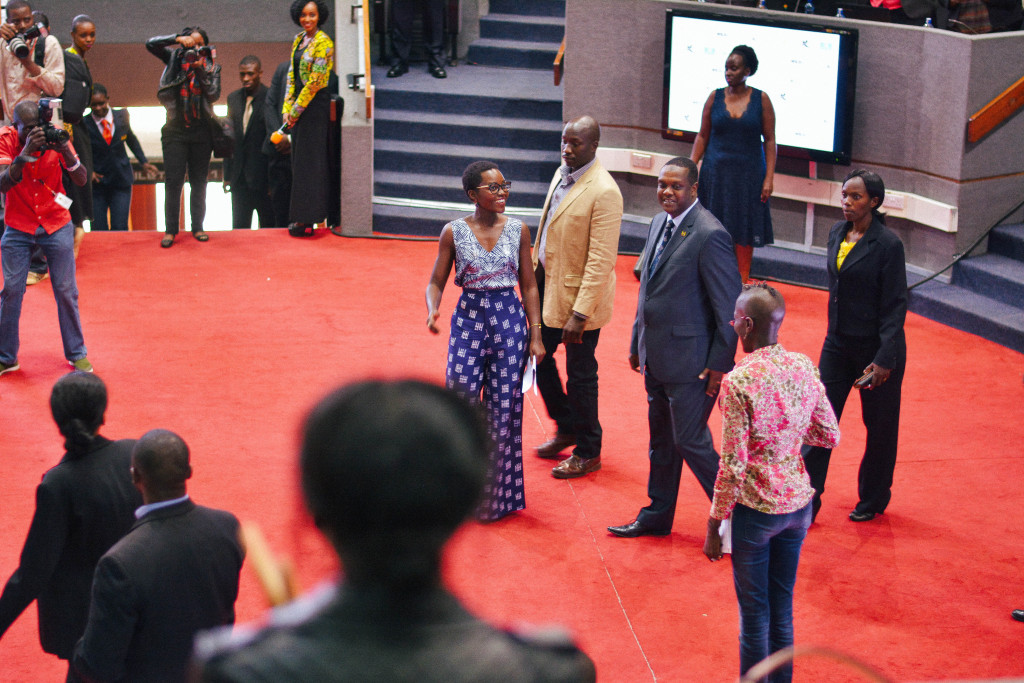 The room was abuzz with Lupitabots and everyone present was eager to hear her version of events and get to know a little bit more about her fabulous life in Hollywood. My siblings and I found ourselves sitting at the Nyong'o family podium! (I am definitely not related to her… Although I have obviously used that line before… Do not judge me)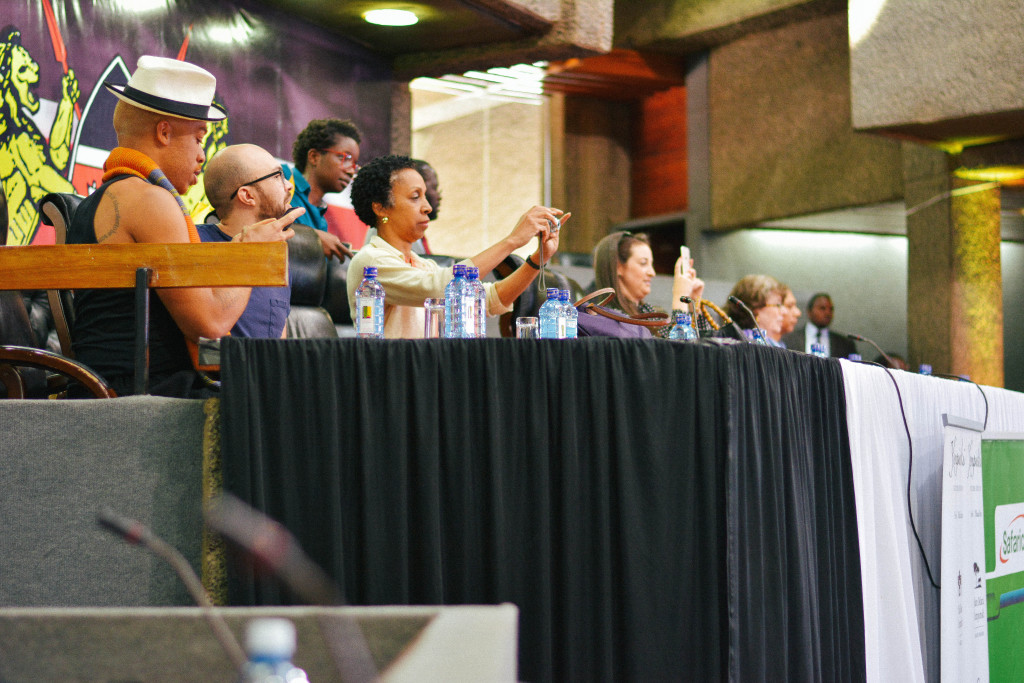 This gave me a front row seat to the main ceremony which involved her super speech and a Q&A session with members of the audience. I could go on and on about her fabulous life, her impressive drive, her admirable courage to pursue her passion, her banging body , her impeccable diction, her coolness… Heh! I think I will stop here. She was everything I expected her to be and more!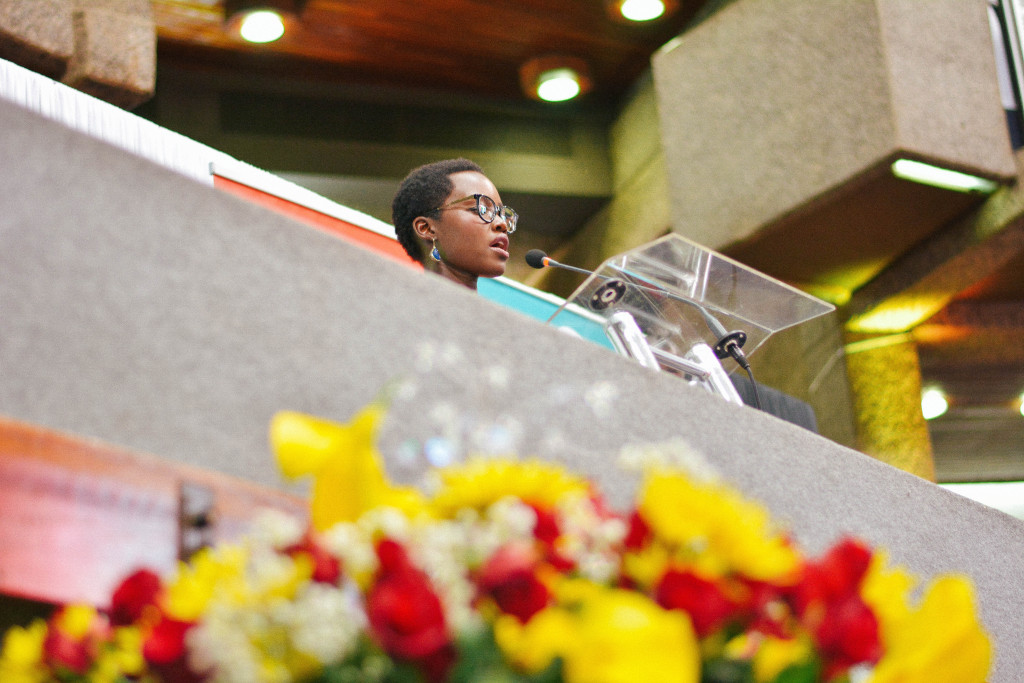 Below are parts of her speech which left me inspired, more than happy to have got the opportunity to breathe the same air as her and excited about my future in media and content creation!
Your dreams are valid. For real!
All creatives seek encouragement. Surround yourself with encouragers and let go of negativity in your life.
Hunger fuels your passion. Stay Hungry
Creatives communicate through their art. Allow them to.
Be vulnerable.
Risk failure. It is the cornerstone of progress and innovation.
All your experiences in life are significant
Failure leads us to greater achievements
Believe in yourself
Arts education is formative. Promote it.
Seek a mentor or likeminded community for guidance
Quench the feeling in your gut to create.
There is value of self-expression in arts.
We should work hard to tell our own stories as Kenyans
In as much as you should seek guidance from others, always seek validation from yourself.
Only you can know your true potential
Surround yourself with people who believe in you so much it scares you
Be a dreamer
Dream big for those around you
Seek opportunities and don't wait for them to come to you
Think of your ideal world without any limitations. Then think of what you would do in that world. That is your purpose. That is your calling. Come back to this world and DO IT!
YOU HAVE MORE POWER THAN YOU THINK. USE IT!
Lupita Nyong'o is definitely a force to reckon with.
I hope reading this has inspired you to go out and follow your dreams.