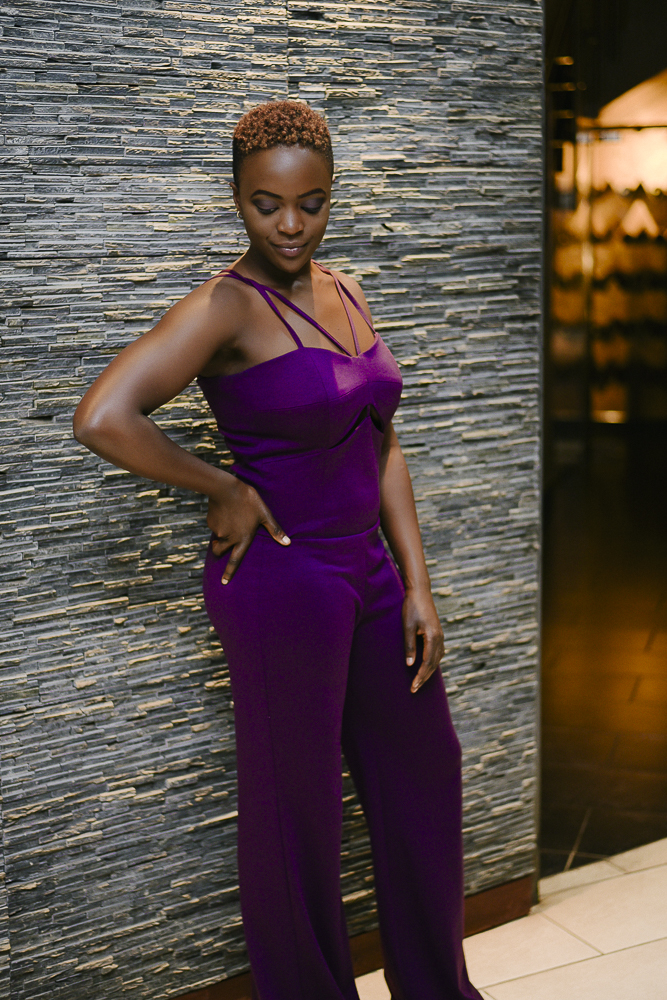 1.
I turned 24 last month and although I believe I was born with the soul of a 5o year old, I am embracing this new year and all the wonder it has brought and will bring with it. You see, 24 had always been the benchmark age for adulthood for me. Even at 18, anyone I met that was 24 would instantly have "more to them". Standard.
At 24 many people consider you independent enough to venture out into the big bad world and make it alone without any help from your parents or from the people close to you. People expect you to have quite a number of things figured out because once you get to 25 …it's basically all systems go!
OR NOT! Preferably not.
Age really is nothing but a number. The pressures that come with getting older are all external (as witnessed above) and although I know I am getting wiser and hopefully more experienced in my life and chosen passion and career paths I am truly in no rush to force issues and be everything I should be by a certain age. Growth is a wonderful thing and an extremely personal thing and I believe that everything that should happen will happen at its own time.
Don't pressure yourself.
You are doing great at this point in time my lovely reader. Do not let anyone tell you otherwise.
If you think you're slacking.
Work your butt off in the best way you can.
Do not expect everything to be perfect in the beginning because we are all learners in this game of life.
Invest in yourself.
Ensure your future self is well taken care of.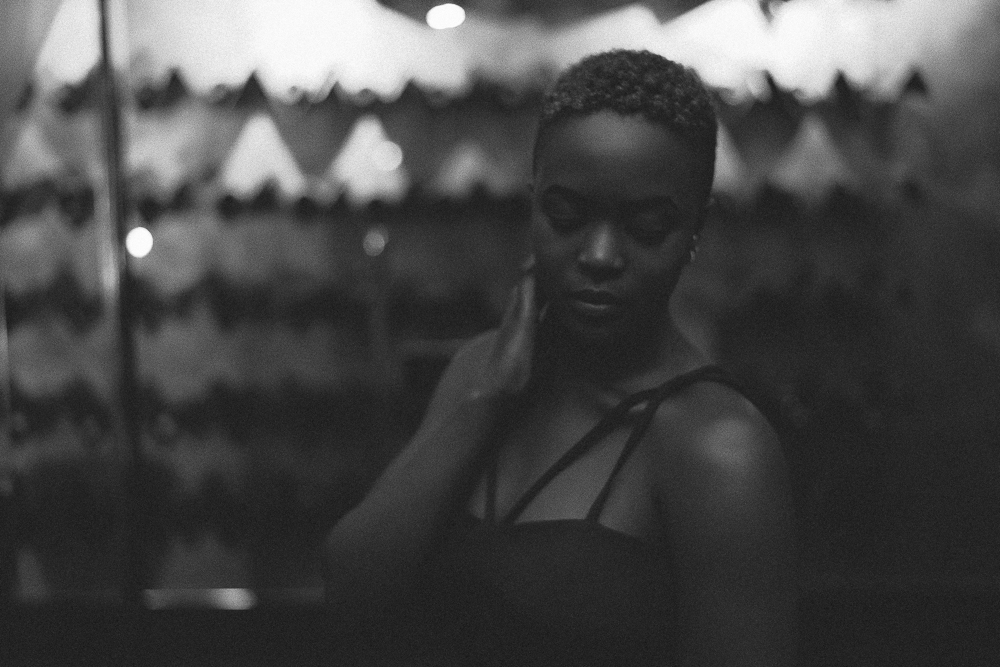 2.
The Standard Chartered Marathon was usually an excuse to fully bum on Sunday mornings for the last 14 years it has taken place.
---
The objectives of the marathon are to:
Raise the profile of Kenya internationally;
Help identify and provide opportunity for the local athletic talent to excel;
Help boost tourism to Kenya;
Create a community event for everyone's enjoyment; and
Raise funds for the needy in the community, that is, our "Seeing is Believing" community initiative.


---
I took part in my first marathon this year and managed to complete the run… without breaking a sweat! (Ha! YOU KNOW THAT'S A LIE)
The past three months saw me visiting a gym more than once (and not just to say hi to the door then leave) and take up a new dietary lifestyle all in the hopes of not collapsing during the marathon.
I am proud to tell you all that your girl did it!
*CHEERSSSSSSSSSS* *SIPS A BOTTLE OF WINE*
The beauty of this fitness journey is that it will definitely not stop now that the marathon is over. I don't want an ideal body but the best version of my body and I will definitely continue working for it.
p.s I love meeting you guys in real life! You give me so much life! S/o to Brenda , the lovely lady I met during the walk and had a short conversation with (while we were both catching our breaths) It was such a pleasure!
I also read something today that reminded me that we should not focus on the goal but the process.
The goal = weight loss + fitness
The process = gyming, eating well, sleeping better, feeling good, clearer skin, feeling great and many more things I cannot write in just one post.
Focusing on goals makes you sad if you do not achieve what you set out to achieve but focusing on the process makes you see the benefits you have managed to attain during your journey.
I have really stripped it down but you can read more about this wonderful concept here.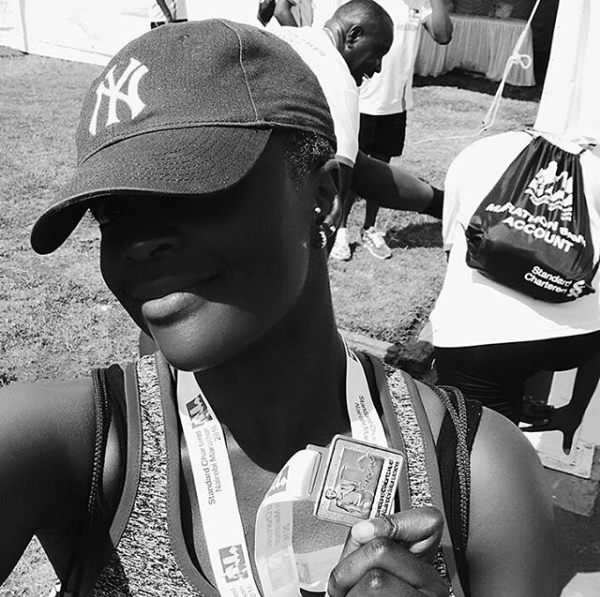 3.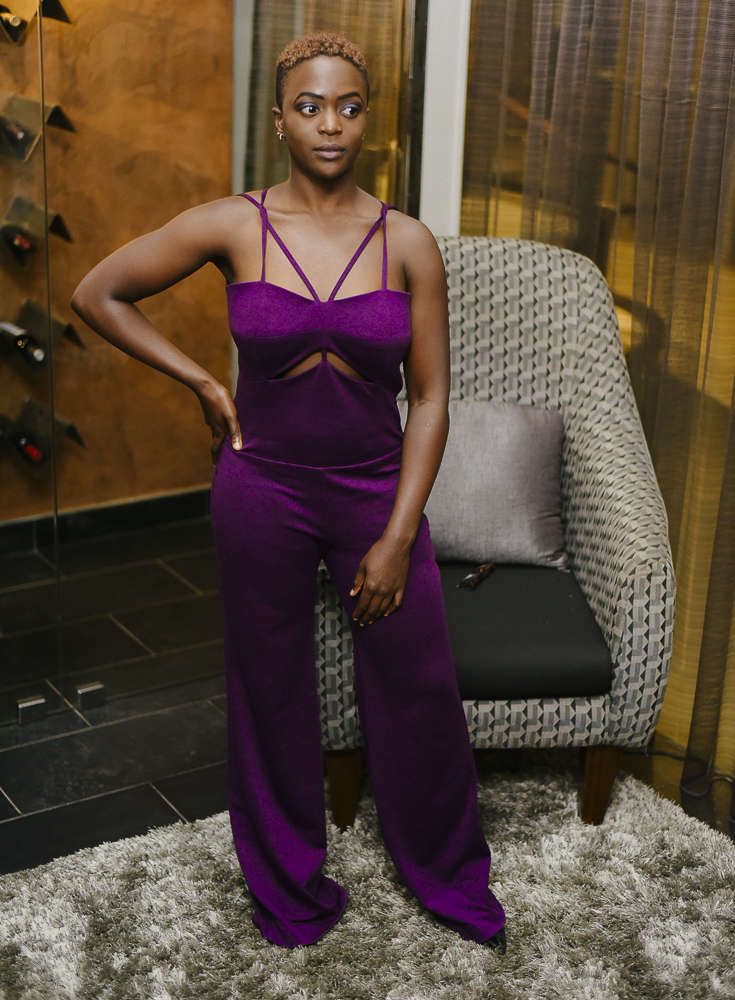 You need to learn how to select your thoughts just the same way you select your clothes everyday.
This is a power you can cultivate.
If you want to control things in your life so bad, work on the mind.
That is the only thing you should be trying to control.
– Elizabeth Gilbert
I saw this quote on tumblr last week and instantly saved it to share with you.
How many times has your mind convinced you that you are not good enough to work on something great?
PLEASE TELL YOUR MIND TO SHUTUP AND THEN TELL IT THAT IT NEEDS TO CHILL AND THEN GO AND DO WHATEVER IT IS YOU WANT TO DO!
Trust me, it works and it is something I am so happy I discovered sooner that later.
The only thing that can stop you from being the best version of yourself or from achieving what you want is you.
So tell yourself you can do it today!
Then go.
and DO THE DAMN THING!!!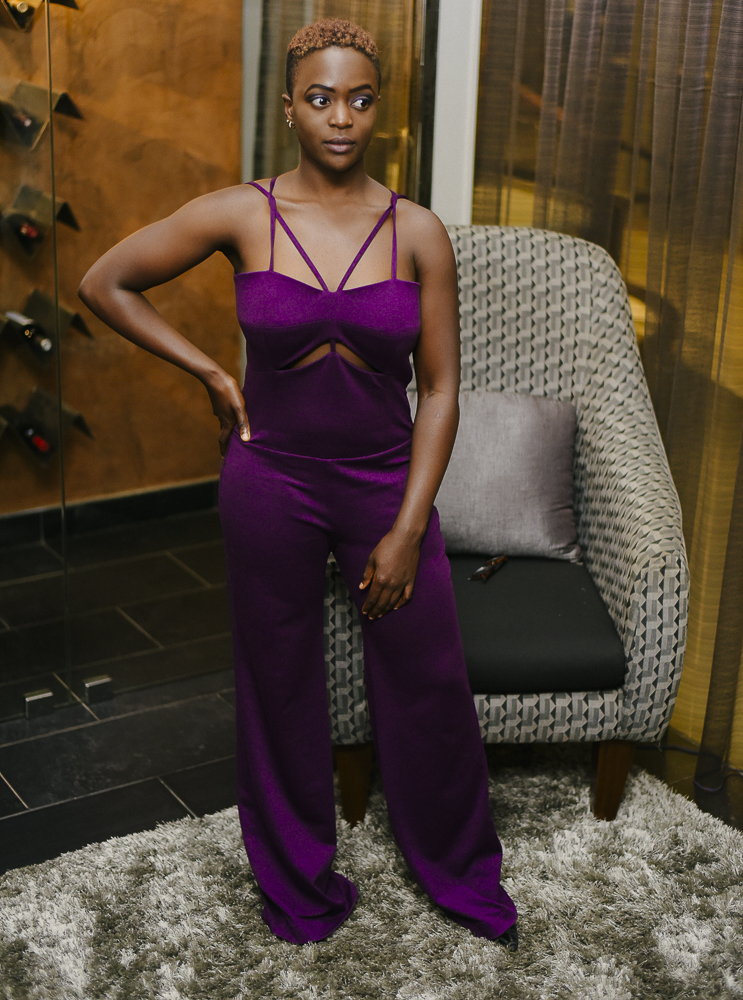 Airi is Kenya's premium online ready-to-wear women's brand and is fresh in the market.
They seriously hooked me up with a few pieces from their debut collection and I absolutely love their bespoke pieces.
My egg-plant cone punto-milano jumpsuit was my birthday outfit and I felt like the 24 year old adult I am proud to be!
*I had removed my heels in this shot so don't wonder why I look like a funsize Naomi Campbell*
Check out the Airi website for more details on how you can get a similar outfit.
---
Thank you so much for reading!
Love and Love
Lyra Aoko