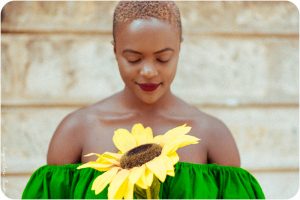 1.
I have decided to make this life lately section a mini-fashion editorial this time round because, I wear clothes and although this is not a fashion blog in any way, shape or form, looking fabulous is something that has to be flaunted!
Humility for who??? Z-formation snap!
I really think I look extra serene in this first picture…
A complete lie because I was probably muttering to my little sister about how the shot had to look perfect or else I would put her up for adoption!
I am going to frame it though & sell it on OLX and make a million shillings!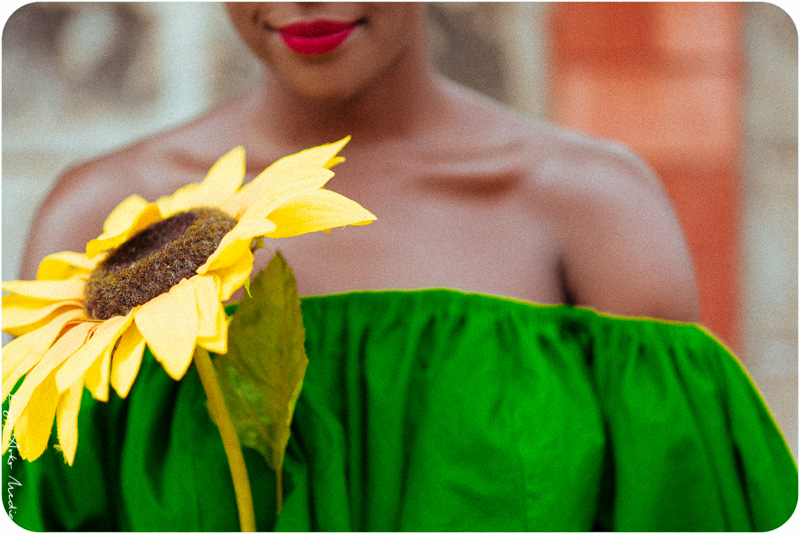 2.
This sunflower is not real.
It had been lying around the house for a while before I decided to take it out for this impromptu photoshoot.
The sunflower was very dusty and had to be washed, dried and sprayed with perfume for it to feel better and look fresher.
I don't know why I did the most to ensure its revival.
It became beautiful once it was treated right.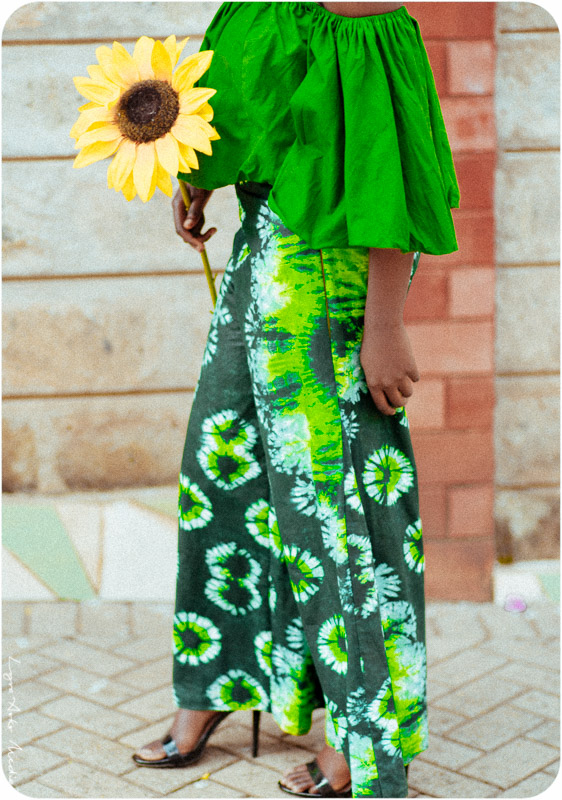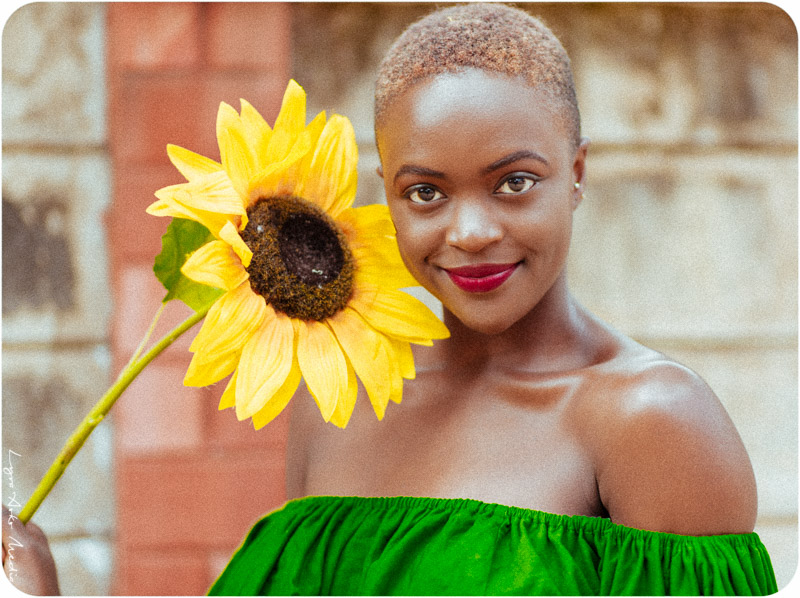 3.
I am wearing my special outfit by the lovely Akisa Wangari Mathenge.
I wore this at the BAKE Awards ceremony that was held at night and sadly my outfit did not get to shine under the African sun like it was supposed to.
I love this outfit so much because it was created straight from my mind to my closet by Akisa.
It's not everyday that you get to wear a custom-made outfit specially made for you with love.
The last time I got an outfit tailored was three years ago when my dad came back with excess fabric from Ghana and mum insisted that we get them stitched.
Our outfits were popping but this felt different because I got to handpick every piece of fabric that was used in it's creation.
Everything was locally sourced and I was shocked to find out that the fabric stores in Kenya have such a wide variety.
Akisa took my measurements, assured me that everything would be perfect.
and delivered!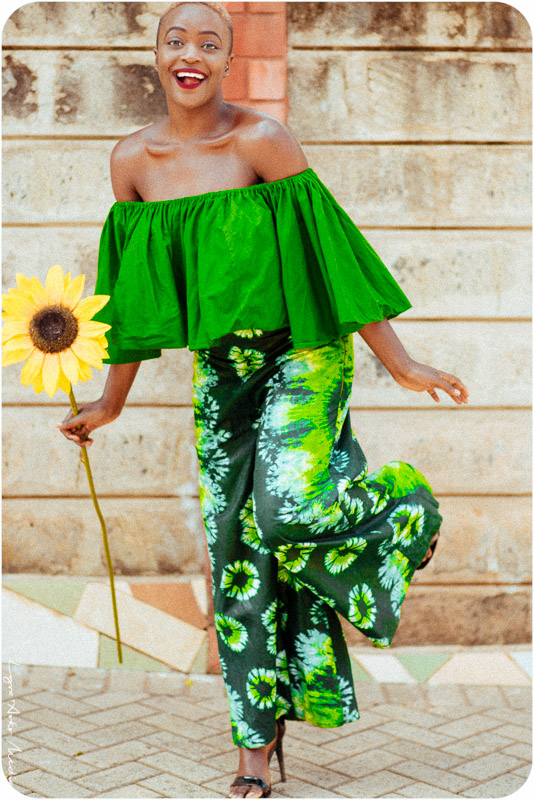 The off-shoulder top design and the wide-legged pants were all I needed to make me feel like I was popping like popcorn!
It's good to make yourself feel that way once in a while…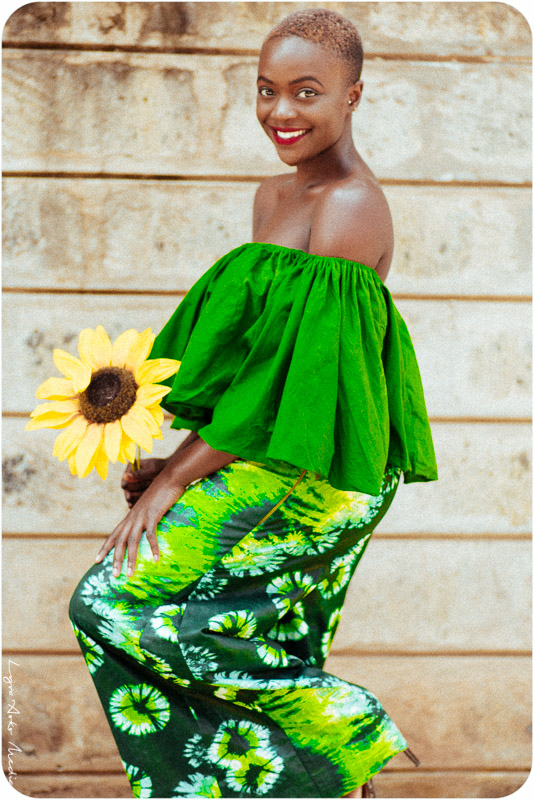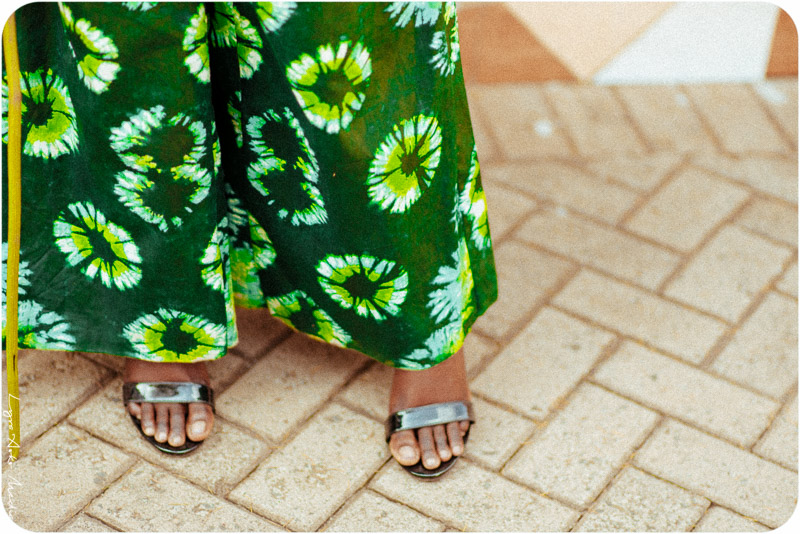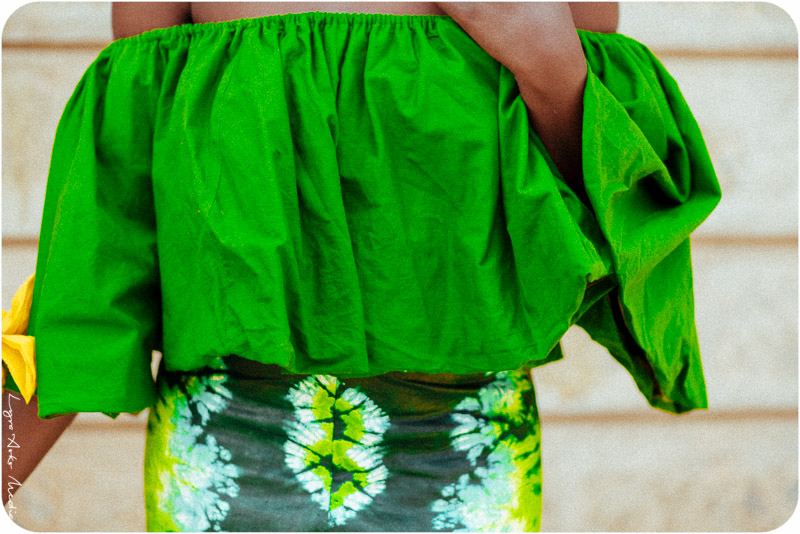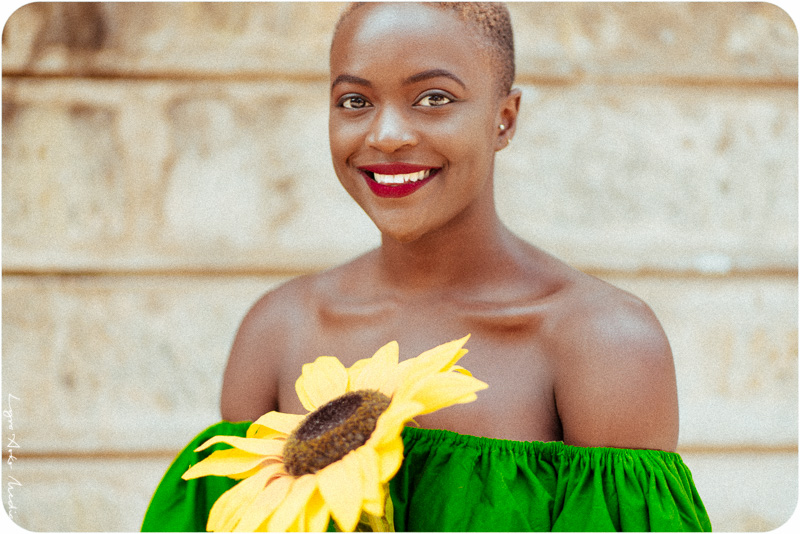 IKR????
Like Wangari Mathenge on Facebook and thank me later!
♥
---
Thank you so much for reading!
Love and Love
Lyra Aoko