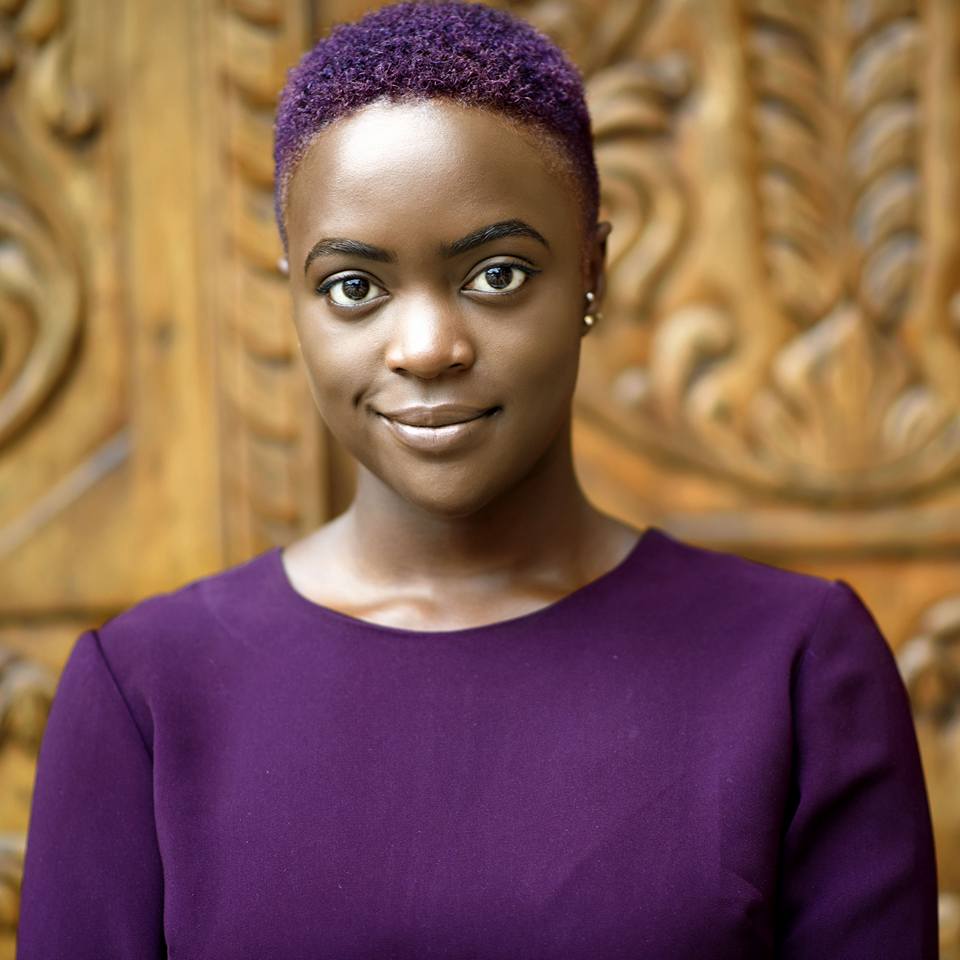 1
My hair is purple!
I promise this was 100% intentional… but I highly suspect I had been rogwaad by Prince (RIP) in the month leading to this. I know for a fact he would not have approved of the strange orange mop I had on my head.
It felt strange watching my hair getting highlighted to a semi golden hue before the processing started. It all made sense once the purple dye was washed off later on.
I really feel like a cool person these days.
Purple Hair by Sam of Beauty Planet, Six – Eighty Hotel, CBD.
---
2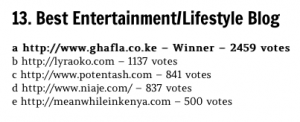 First is the last! Second is the best! Third is the rotten banana!
The BAKE Awards ceremony was held at Radisson Blu in Upperhill this past weekend and I attended the event looking fresh to death in Wangari Mathenge (Outfit post coming soon)
CYNOSURE (lyraoko.com) was honoured to be nominated twice in this year's BAKE Awards.
Although we did not bag an award this time round, WE WOULD LIKE TO EXTEND A HUGE THANK YOU AND AN EVEN BIGGER BEAR HUG to everyone that voted and continues to support our work! YOU are the realest MVPS!!! ALL THE LOVE!
1974 HUGS AND KISSES!!!!!! Thank you so much guys! I shed a couple of tears of joy this weekend! Your support means everything to me!
Radisson Blu is a super hotel by the way, I really felt like villager that night. It was amazing! It is exactly how I imagine I will behave when I go to New York one day!
No shame!
---
3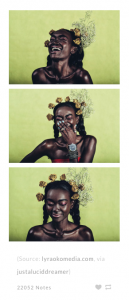 I don't know about you guys but I seriously consider Tumblr as the most creative and inspiring website in the world. This website has unfiltered inspiration and content for days! I frequently scroll through my tumblr for hours on end without feeling strange about it.
This site has influenced my mood and my creativity in more ways than I can imagine!
It was therefore a very pleasant surprise when I discovered that my previous photography project with Rosemary Kimani had gone viral!
MA NIGGA!!!!!!
I don't care if I never win a Nobel Peace Prize for dopeness!
My heart is happy!
Follow my Tumblr… It is kind of cool! 🙂
---
Thank you for reading!
Love and Love
Lyra Aoko