When I got word that myself and a bunch of really cool food and lifestyle bloggers would be going to Lamu for the Lamu Food festival, I slapped myself!
I had always wanted to visit Lamu but so many things, mainly laziness, fear of the unknown and genies, had prevented me from taking that initiative and visiting the lovely island! I prayed about it and was more than elated when I got the good news of our trip from amazing food blogger & trip organizer Kaluhi.
It was also a very pleasant surprise when I later found out that the trip would be sponsored by the Lamu Tourism Board! You guy! It felt like the government had my back 100% in that moment! I almost called Uhuru Kenyatta to thank him!
Everything happened in a flash! We got our flight bookings almost immediately and I honestly don't know how I got onto the aircraft that Friday afternoon.
It all felt like a dream until I found  myself cruising at 180km/h on a rickety Lamu speedboat uber, felt the sand beneath my feet, looked up and saw the palm trees swaying in the wind, felt the humidity on my skin and smiled at just how blessed I was to have finally visited one of Kenya's most revered historical locations!
It took two days and 37 minutes for me to fall in love with Lamu! I would have probably relocated and started a viazi karai business if I had stayed for even a second longer!
Ours was a trip curated for bonding and raw discovery of the culinary, historical and cultural wonders that Lamu boasts.
There was a lot that happened during this two day trip and I was legit going to write a bestselling book about it but my mind, body and soul unanimously agreed to let the pictures do the talking.
Thus I give you all…
Ten things you absolutely need to do in Lamu
---
1. Get there!
The journey was so sweet! This was my first time travelling to the Kenyan Coast by air and the convenience of it all was just too amazing. Flysax was our airline of choice (10,000kshs return) from Wilson airport via Malindi Airport to Lamu's Manda Airport.
The view from above is always such a blessing.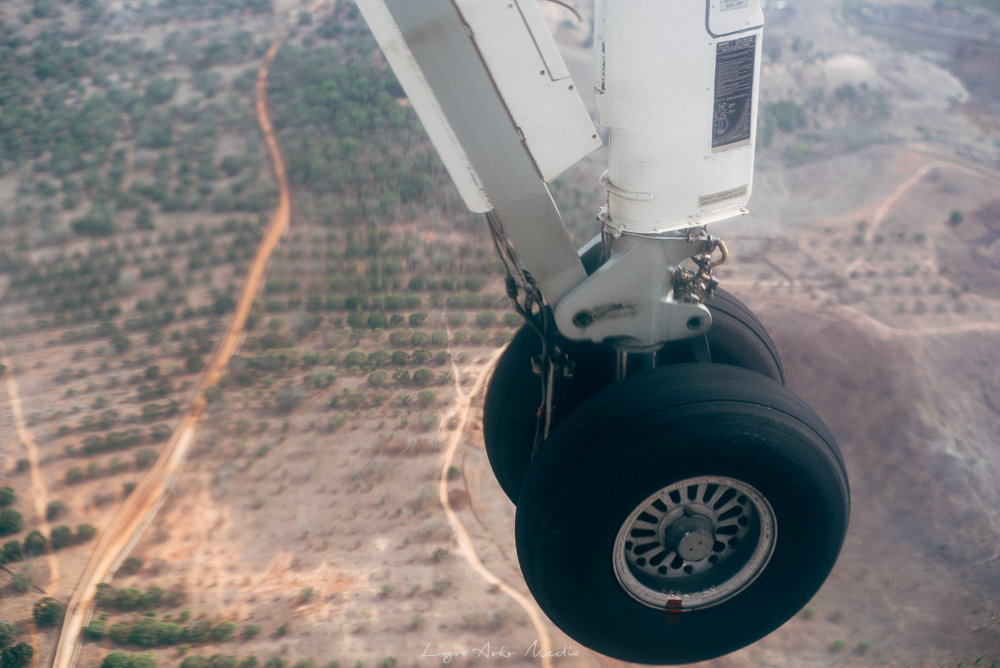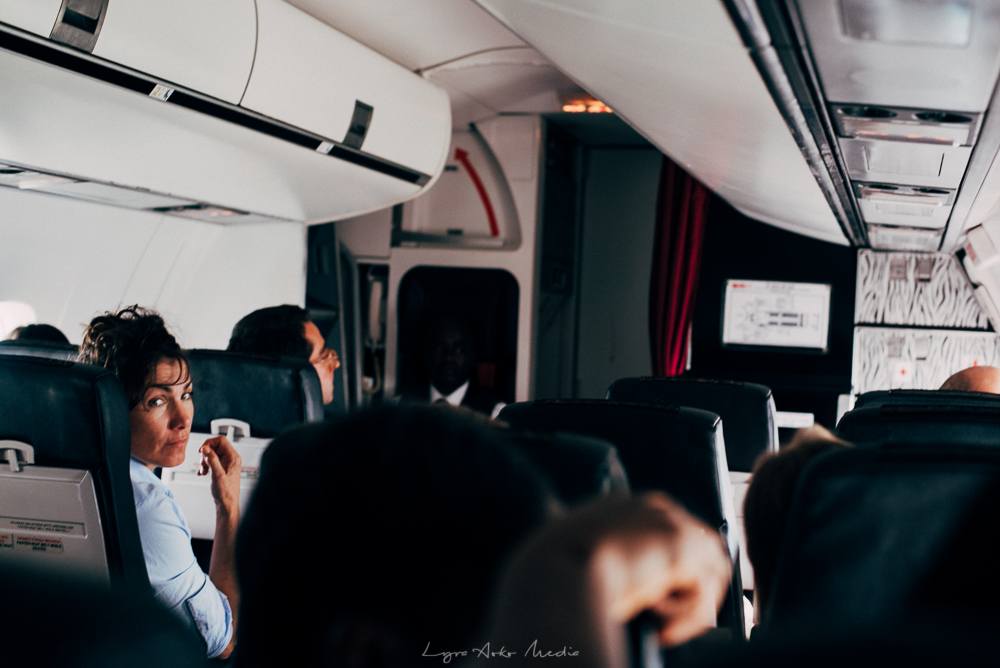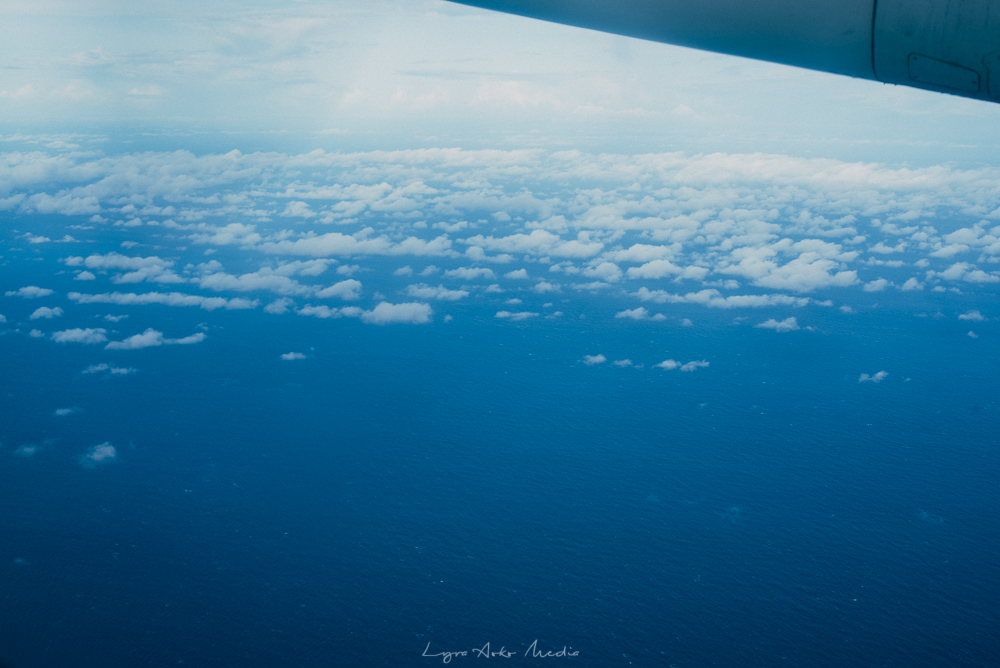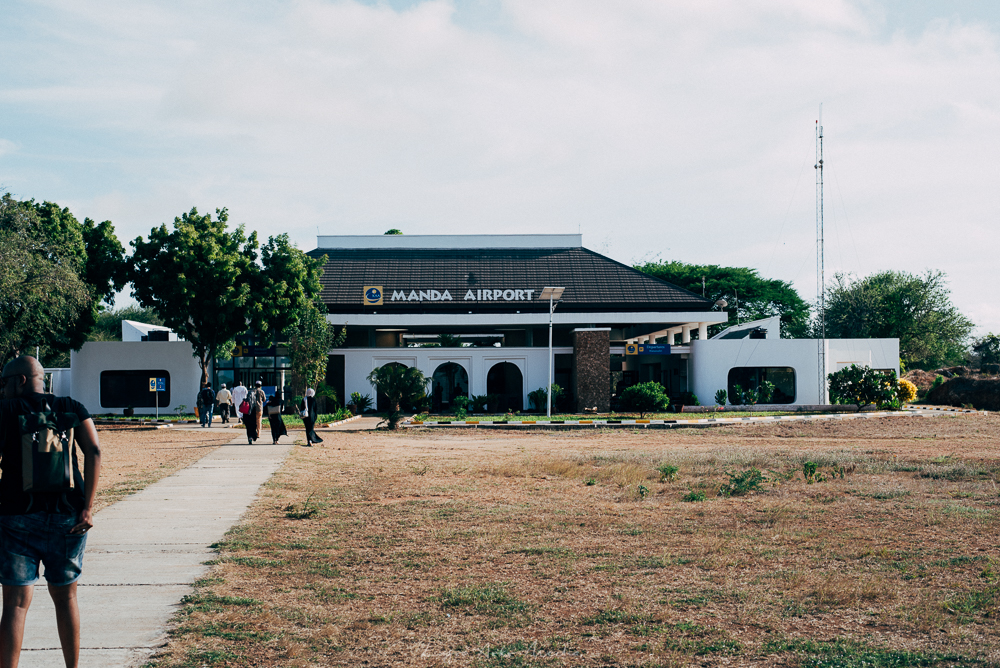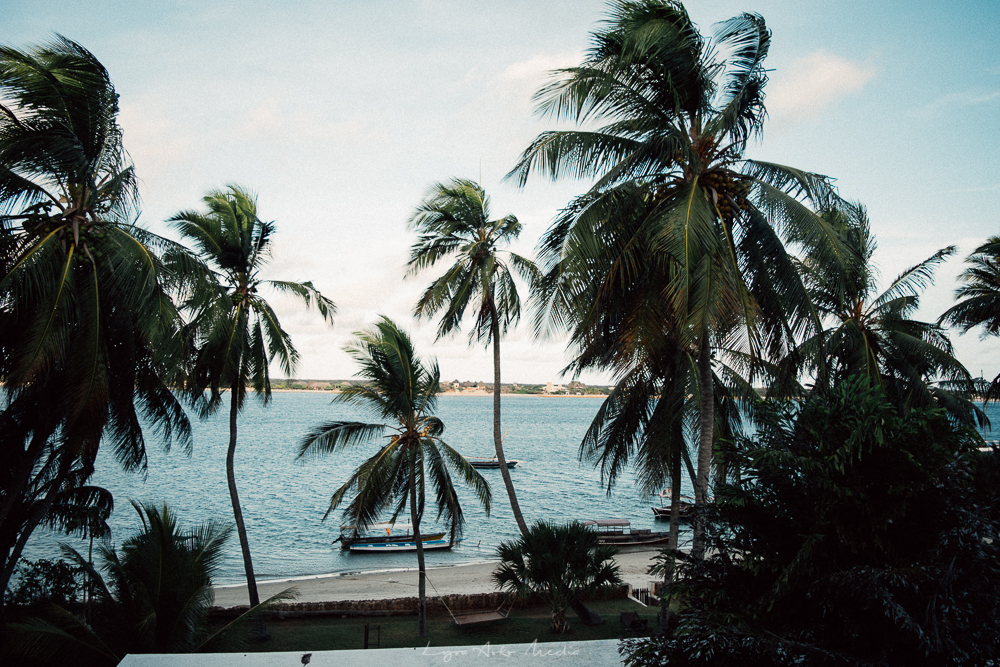 2. Find a crib!
We got to stay at one of the most exquisite boutique houses in Lamu. The Moon Houses, Kiwandani residence was our home for the weekend and I loved every corner of this heavenly space. With whitewashed walls and hints of swahili decor scattered all around the space, it honestly felt like I had moved into the house of my dreams.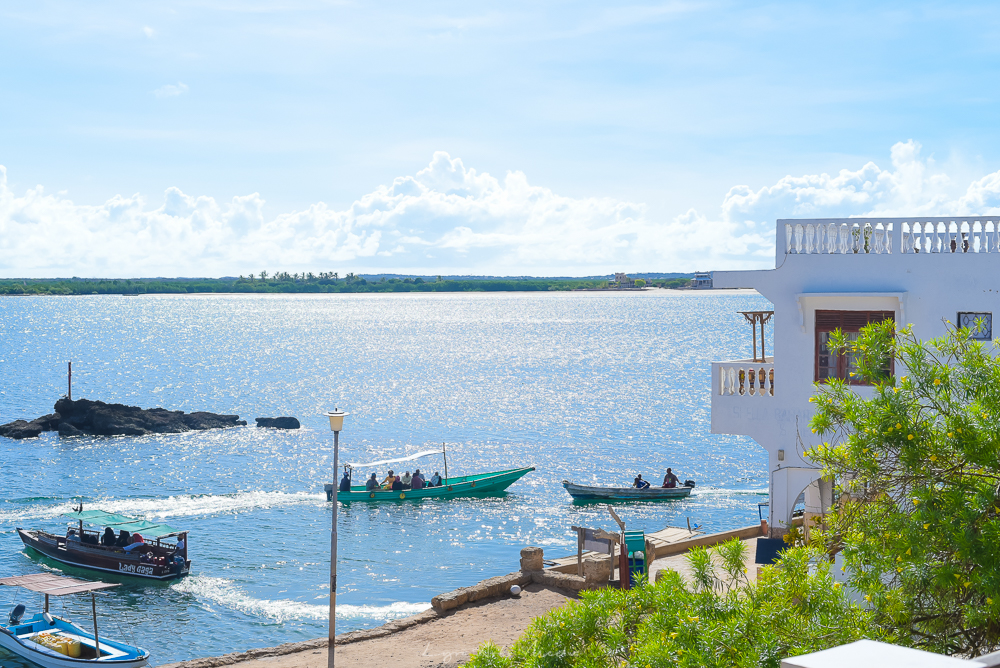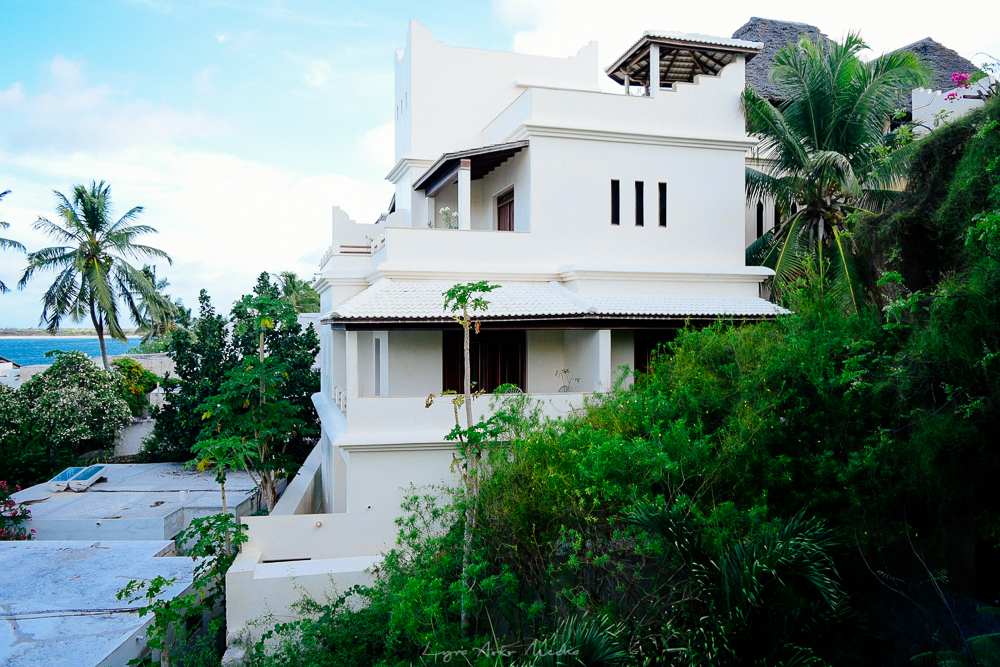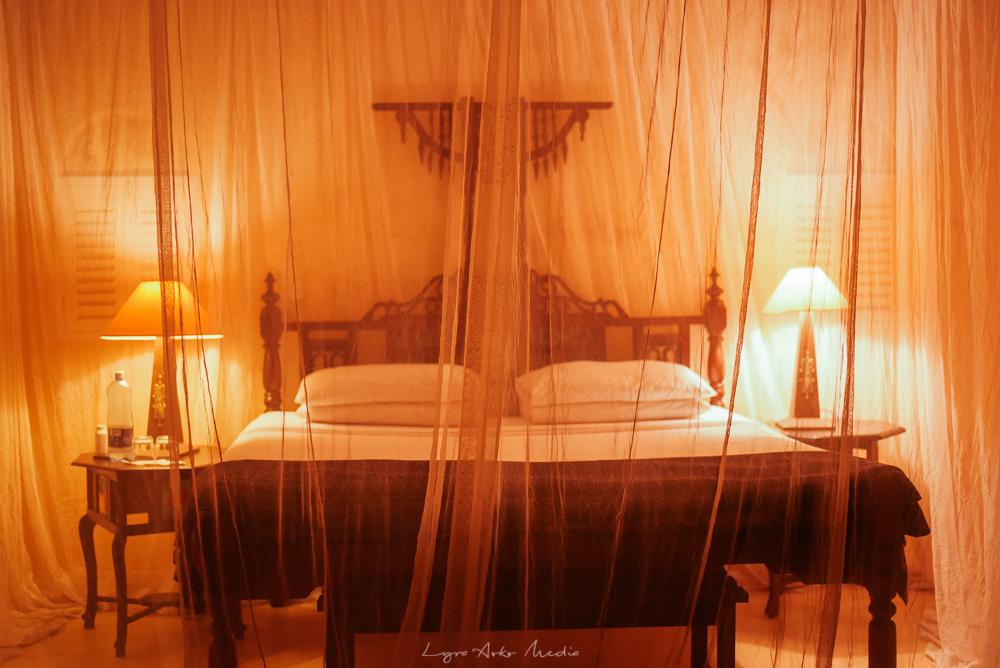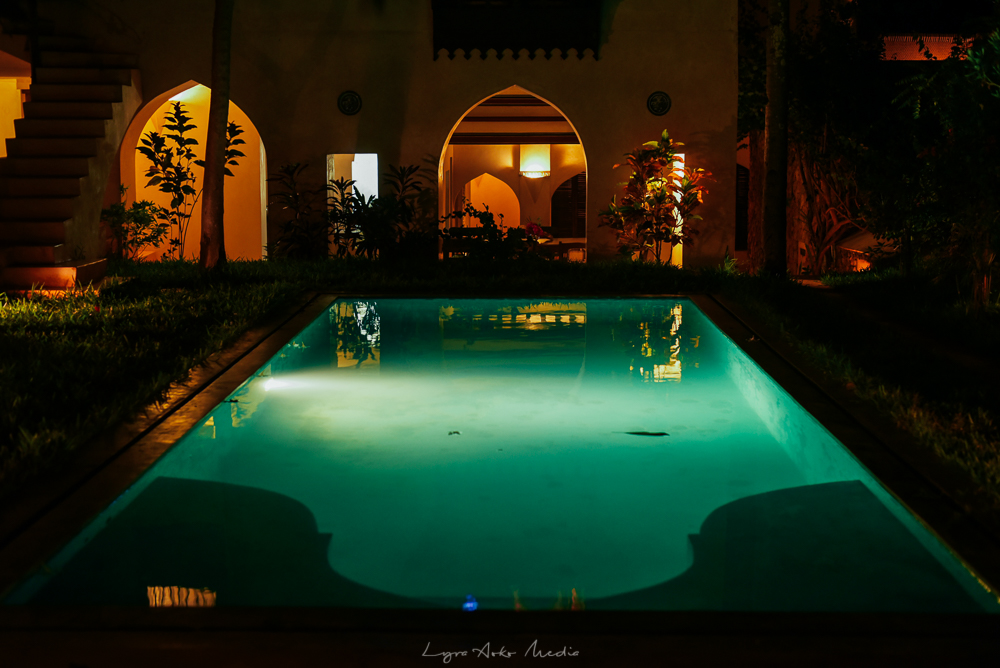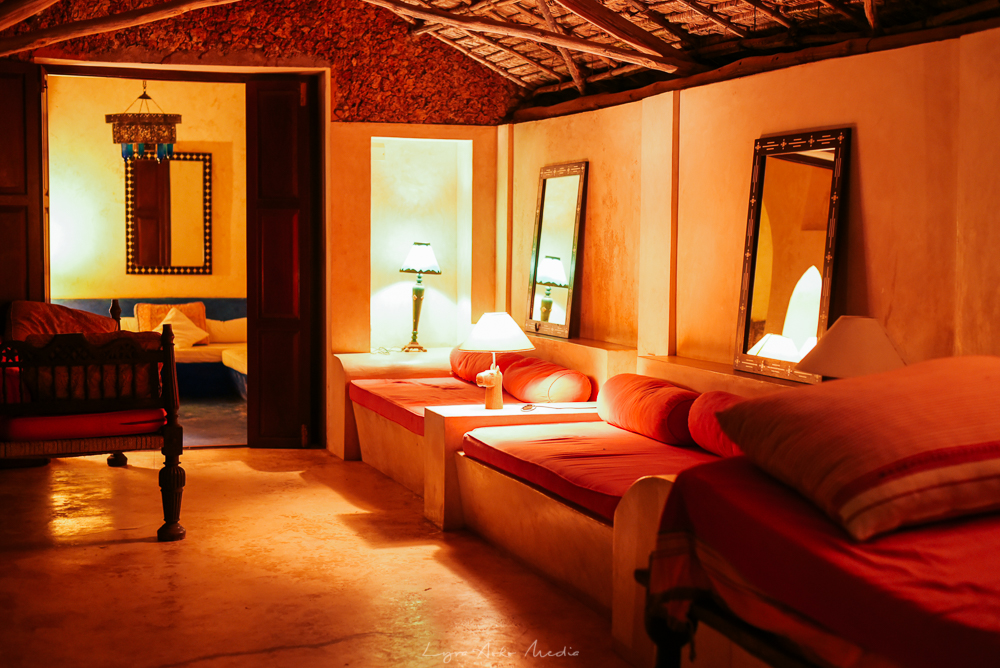 3. Sort your ride!
The only means of transportation in Lamu is by walking, riding a boat, swimming and riding a donkey. This was such a beautiful break from the daily traffic in Nairobi and I fell in love with every trip we had to take to and from the little island! Having to call a boat from the docks and getting to the main town in two seconds was such a blessing! Plus my imaginary hair also got to blow in the wind like Bey on stage! It's was definitely exhilarating and each trip felt like an event I never wanted to end!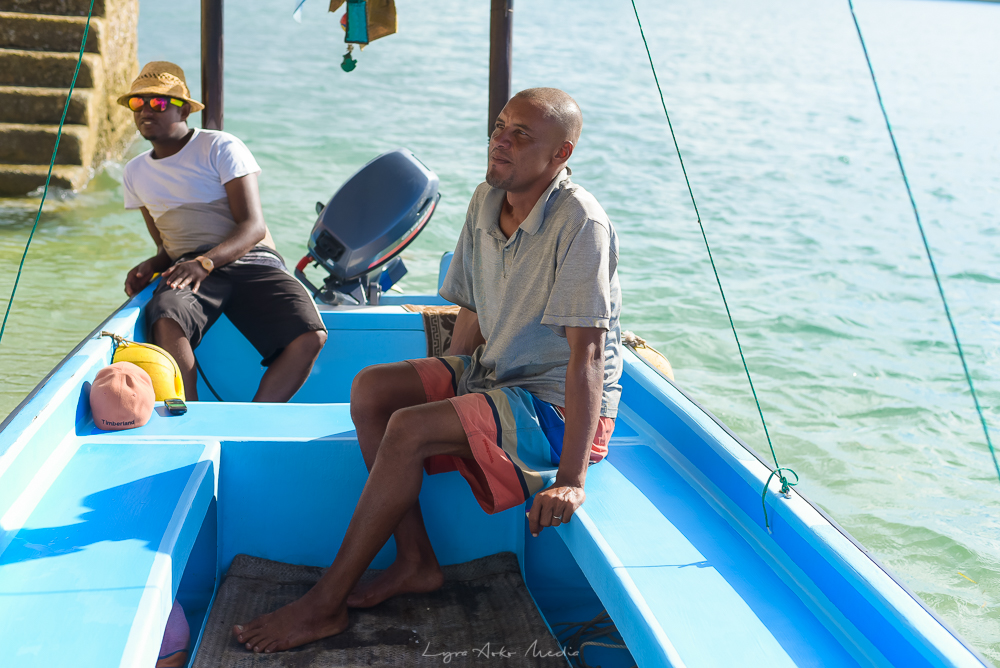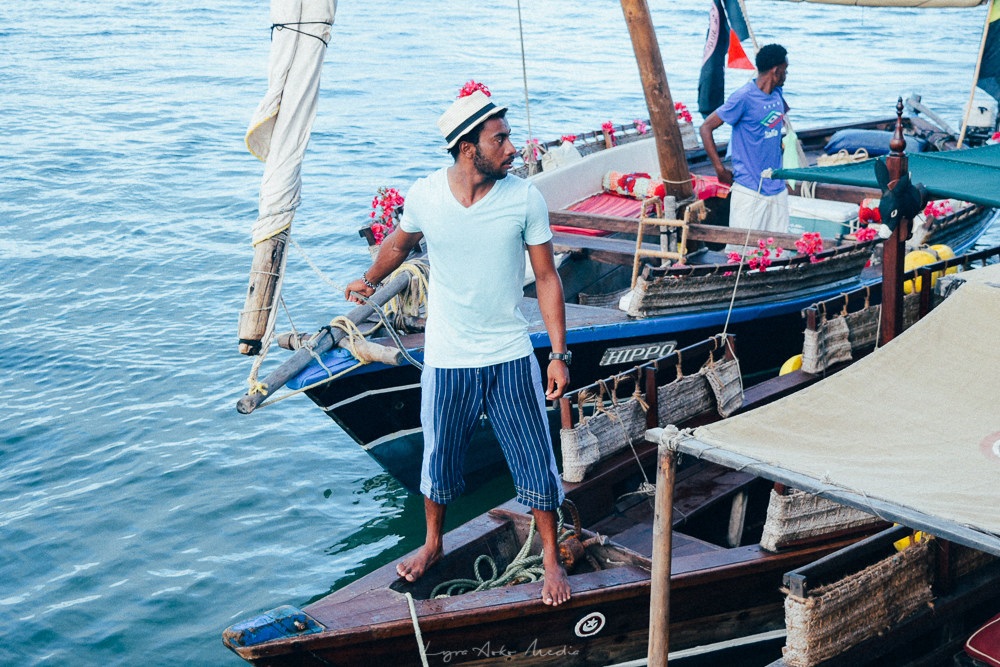 4. Eat!
The main reason behind my trip to Lamu was to experience the Lamu Food Festival which took place from the 15th to the 17th of April. The festival consisted of various events which included sampling food from the various restaurants located in Lamu, strEAT bazaars, a food expo, a donkey pageant (because why not?) tours, exhibitions and a cooking class! We sadly did not get to experience all the exciting activities from the festival other than the food expo, but we definitely got to sample  yummy culinary treats offered by some of the restaurants in Lamu.
Street Food & Meals from Bush Gardens Restaurant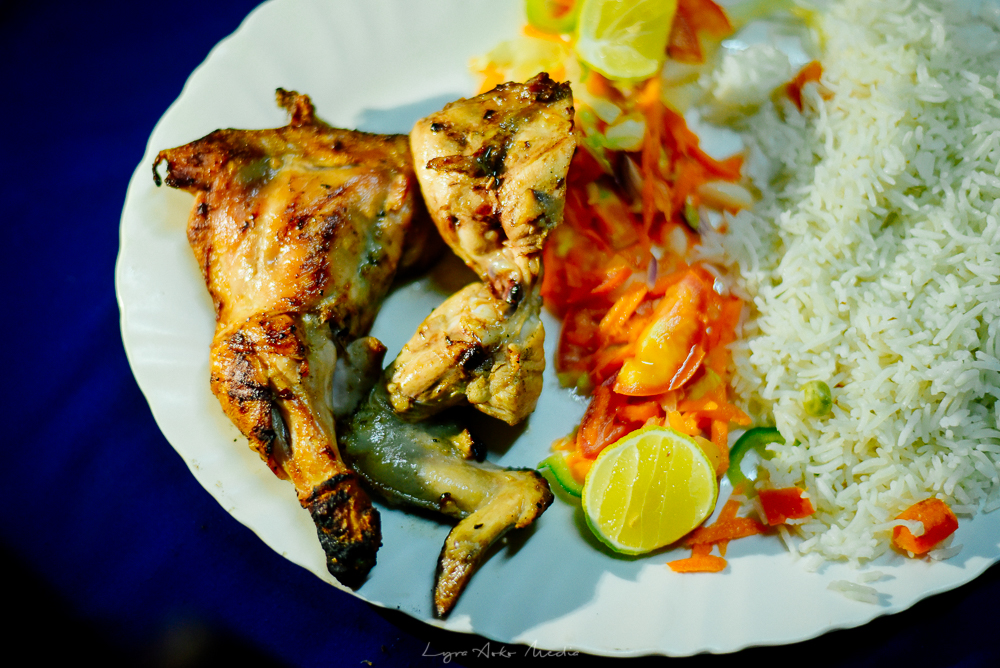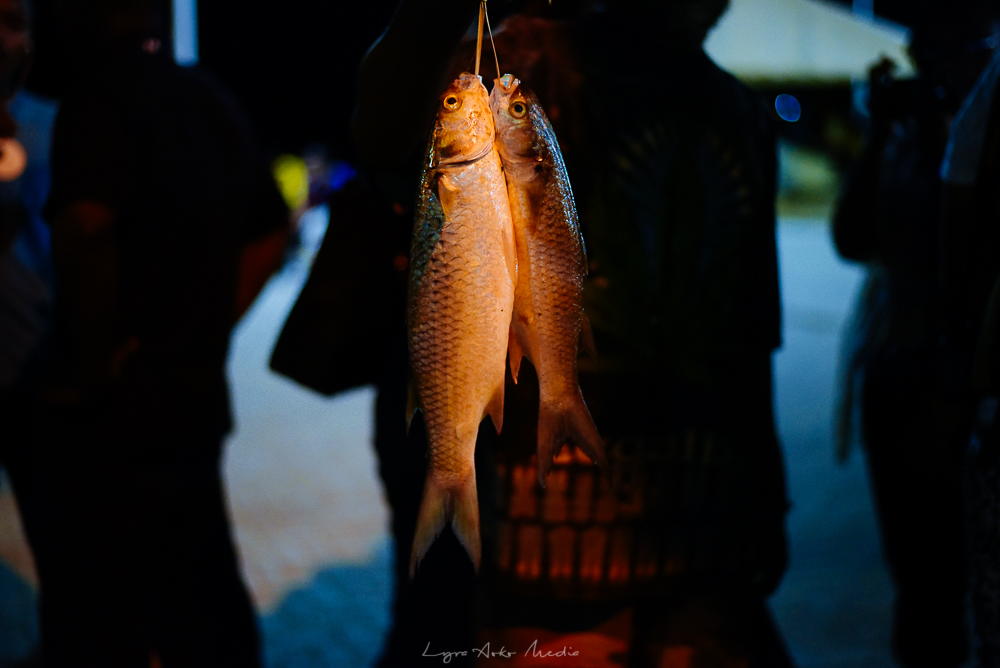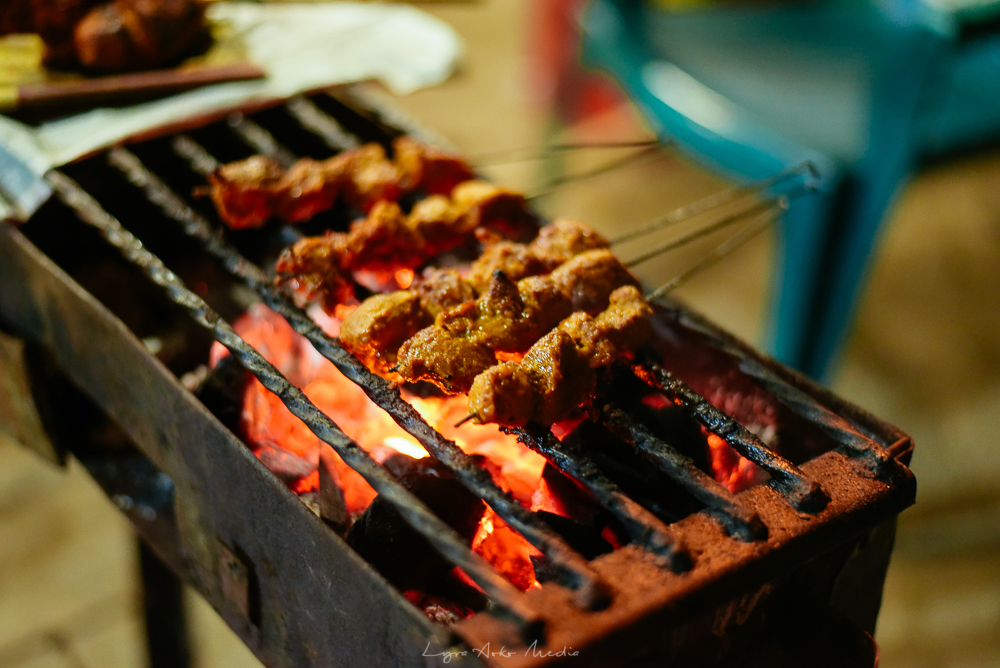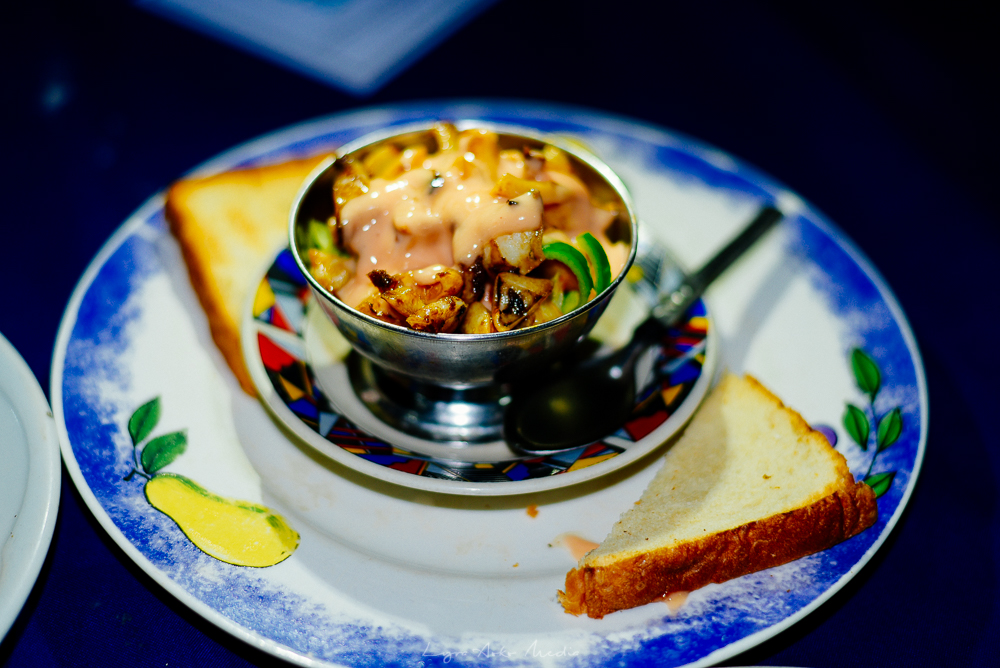 5. Soak up the sun and Slay!
We did this effortlessly! *Thanks to Jayson for the shoot suggestion!*
It is totally strange being in front of the camera but it is something I warmed up to in Lamu.
Sun + Sea + Melanin + Orange + H&M shades + Random bougainvillea branch= Lyra Aoko feeling herself!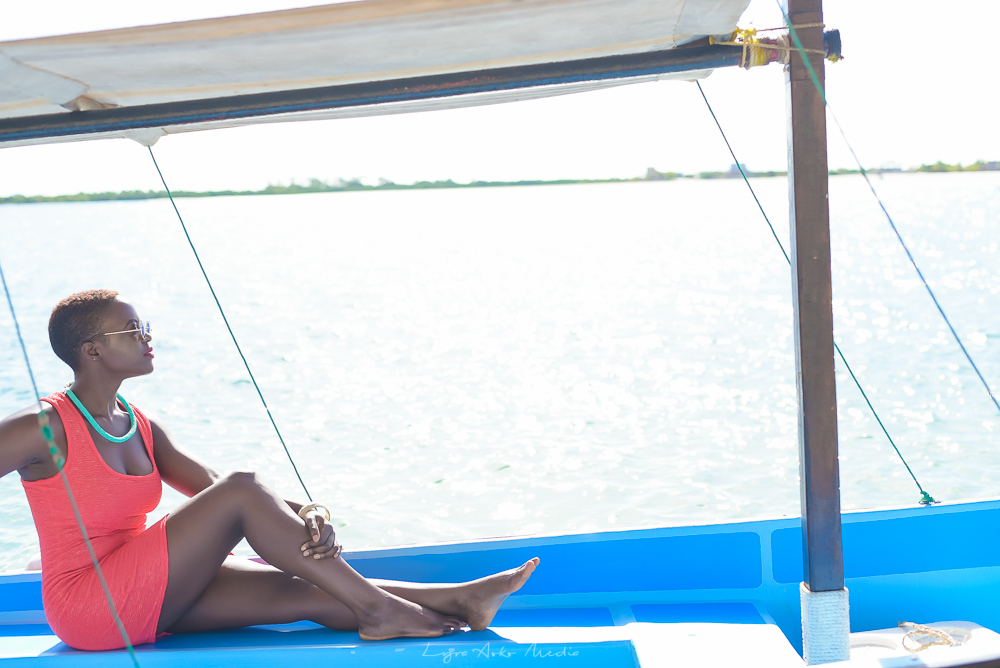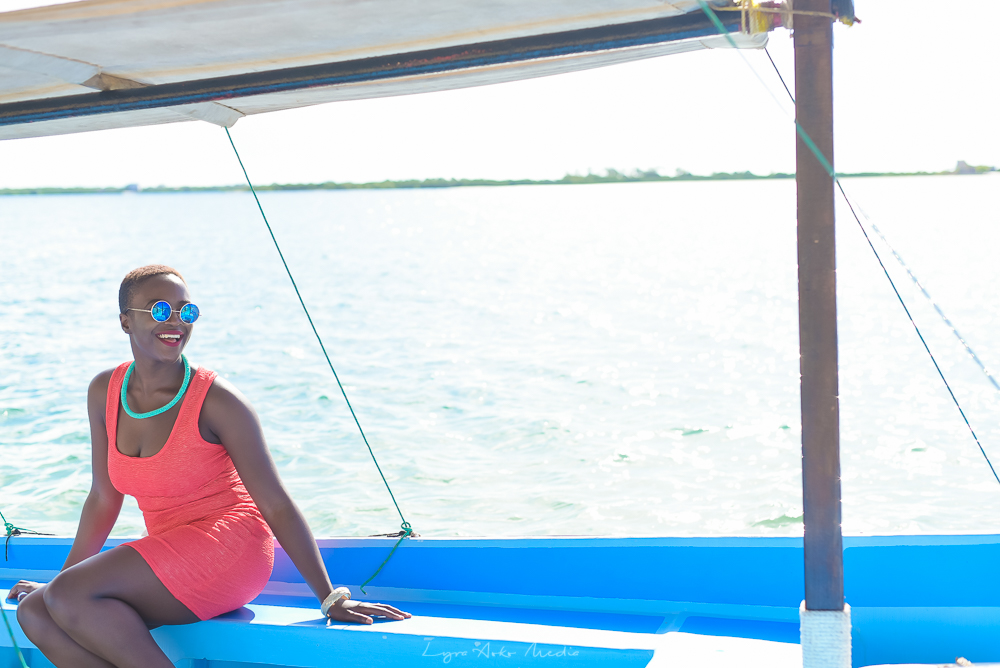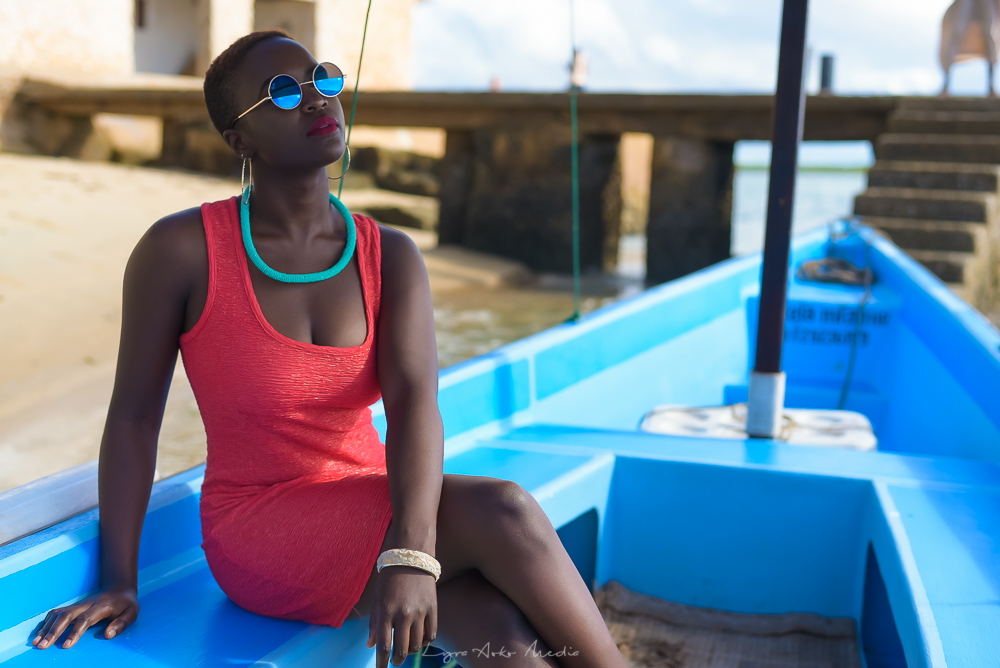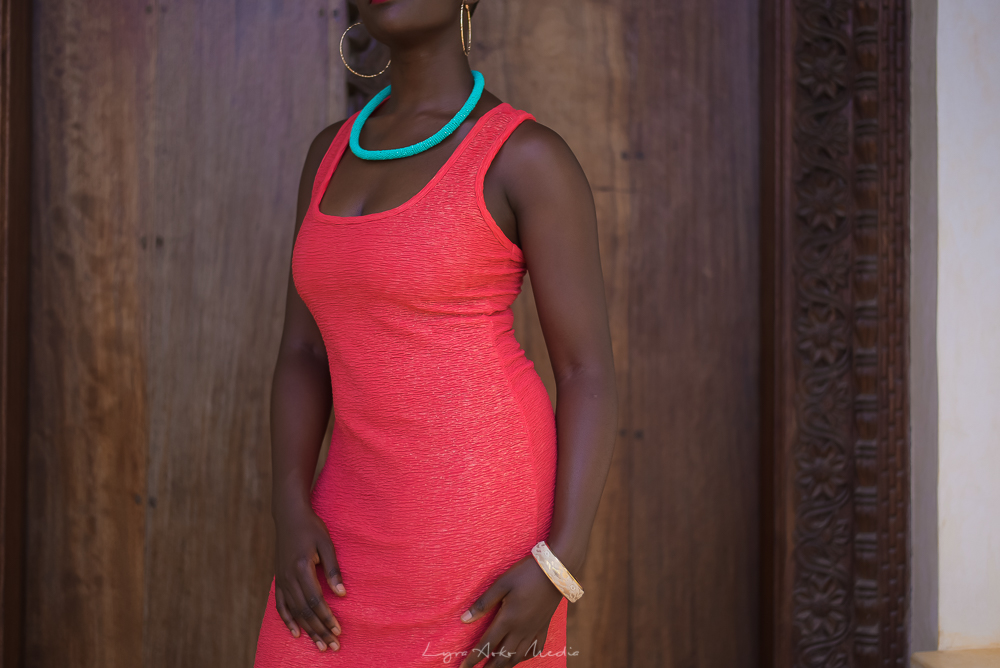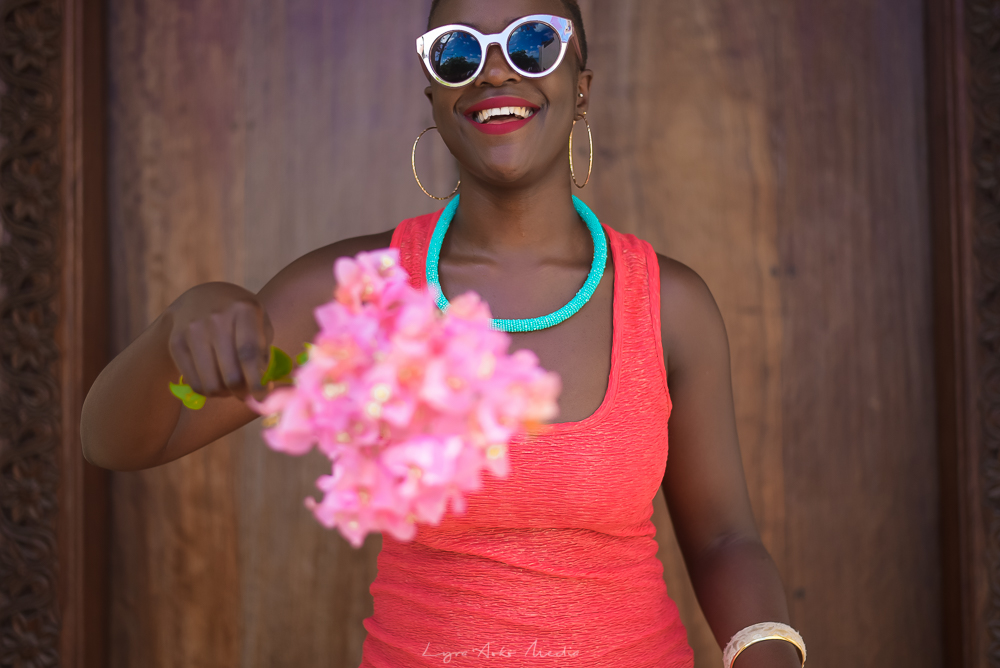 6. Eat Again!
Round two of our restaurant culinary experience was courtesy of the Lamu Palace Hotel. The international restaurant serves firewood oven pizza, fresh seafood, a-la-carte meals with a view of the ocean two cm away from you!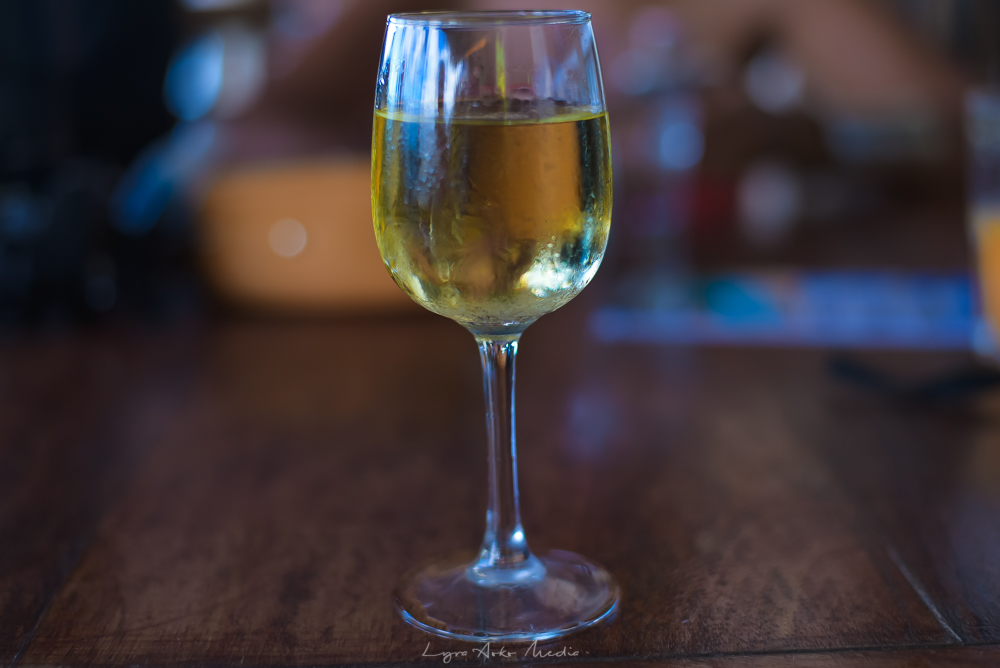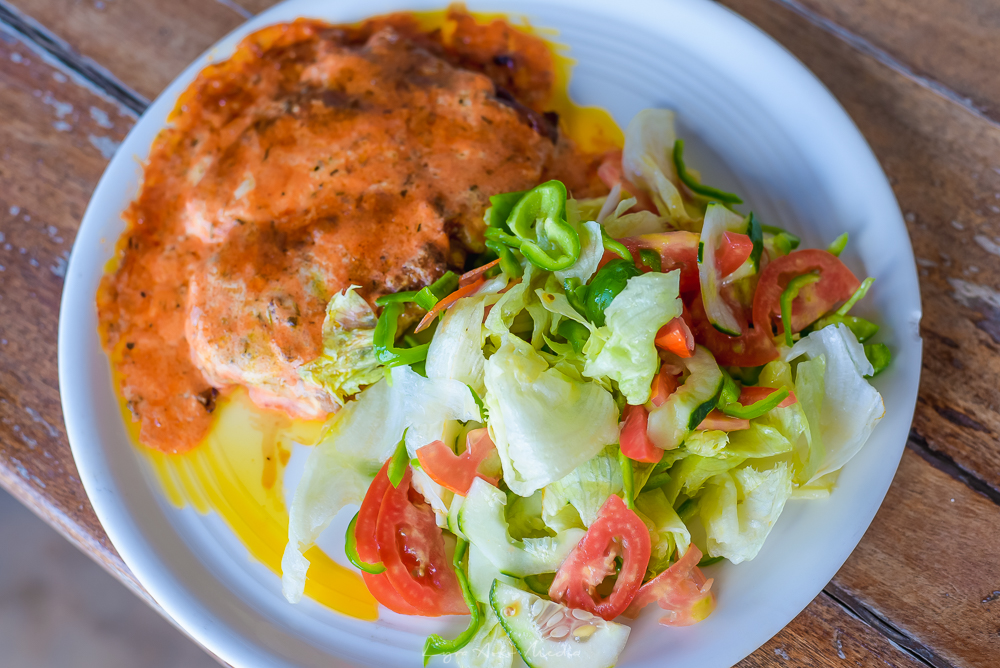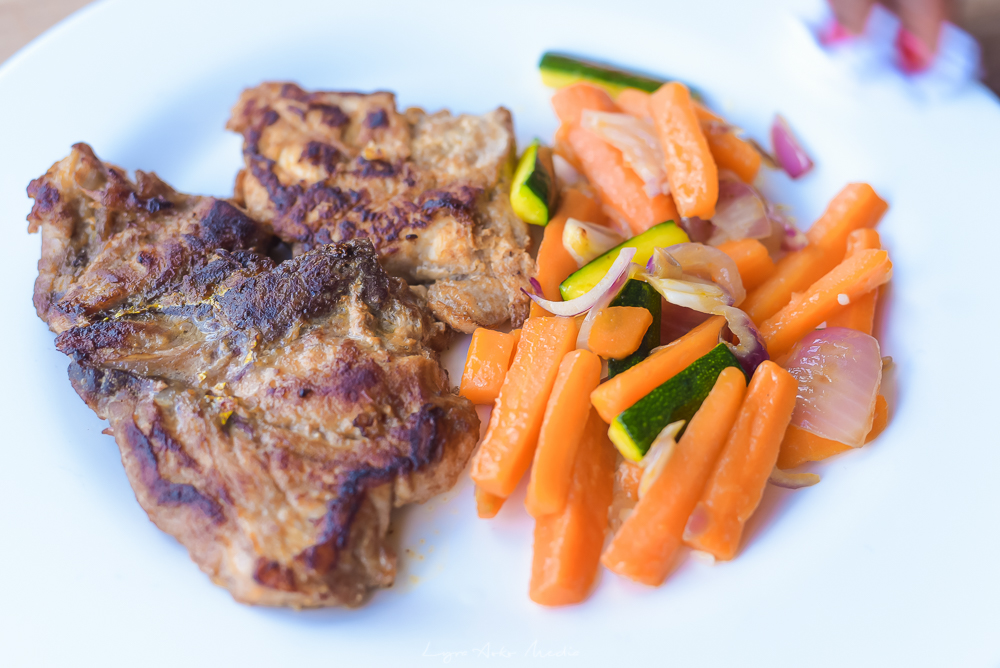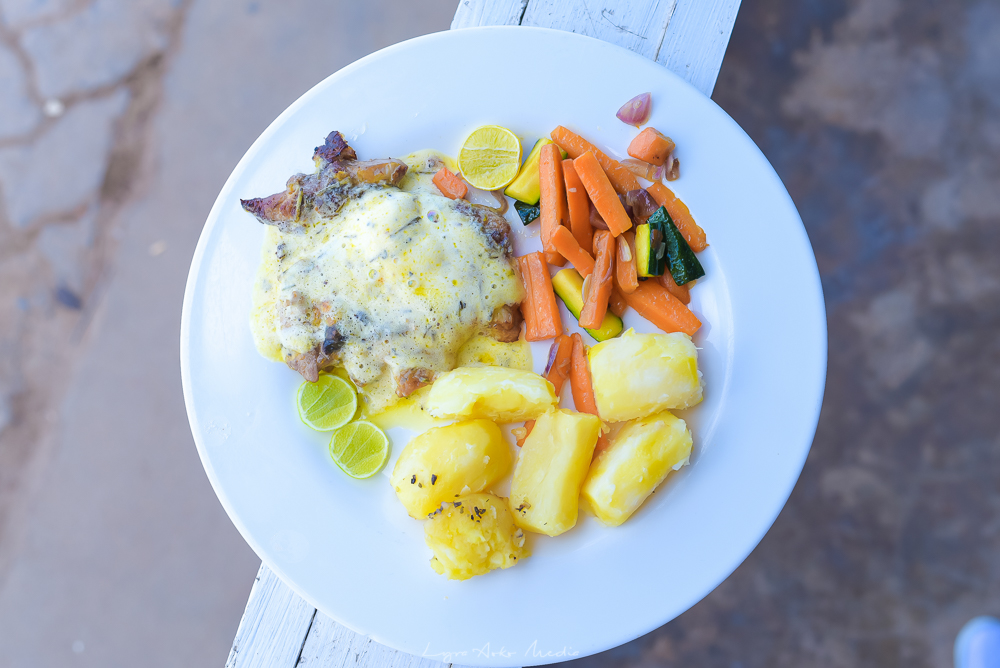 7. Learn!
Day two found us at the Lamu Museum.  It felt like I had travelled back in time! I loved seeing old photos, the wonderful collection of historical East African images, Swahili culture examples and a collection of Arabic influences from doors to architecture to furniture.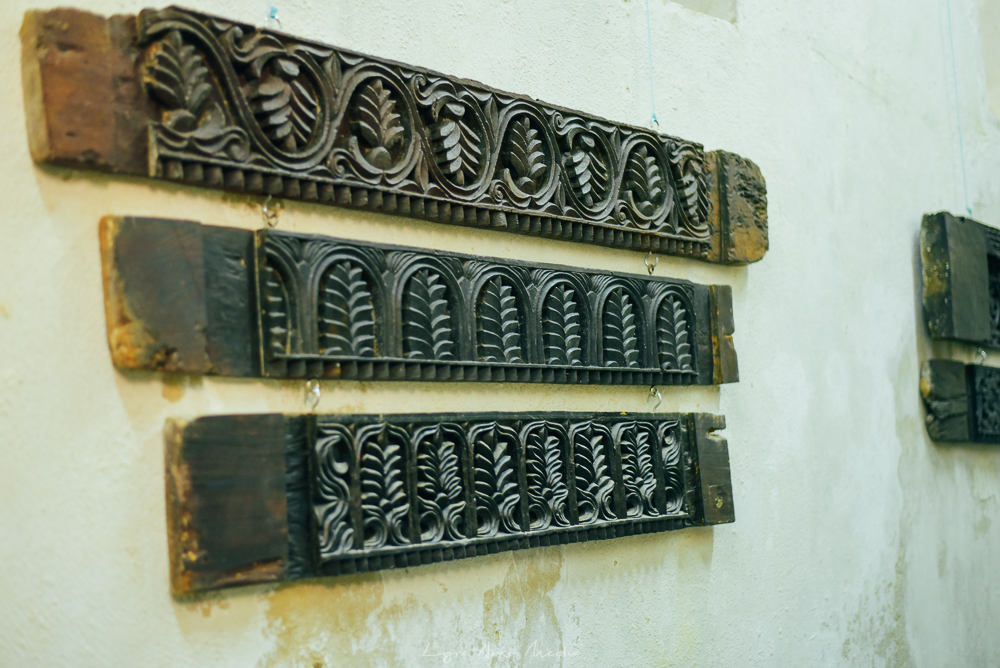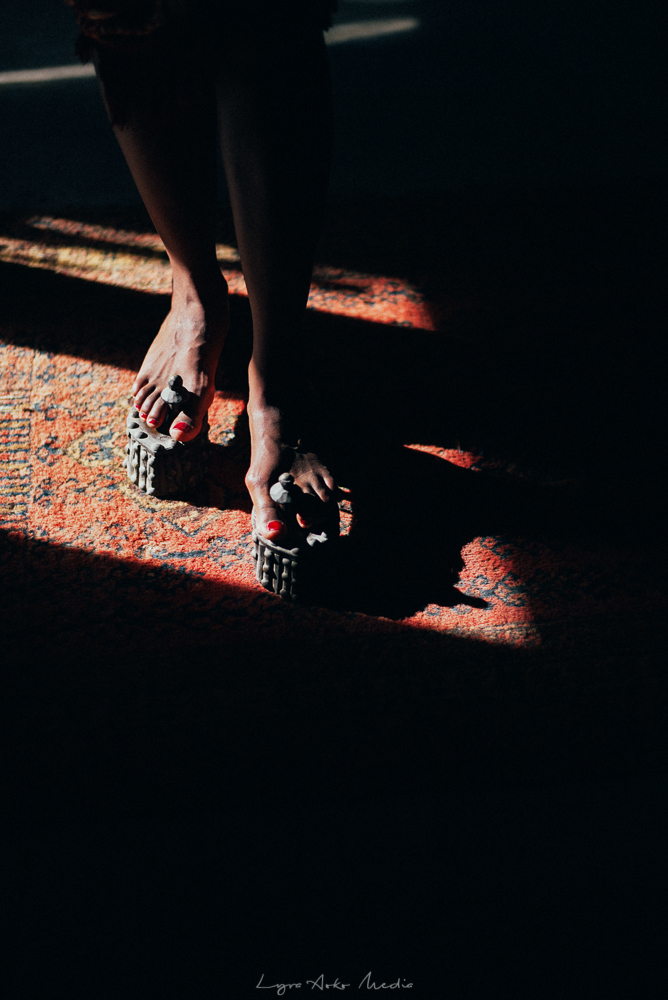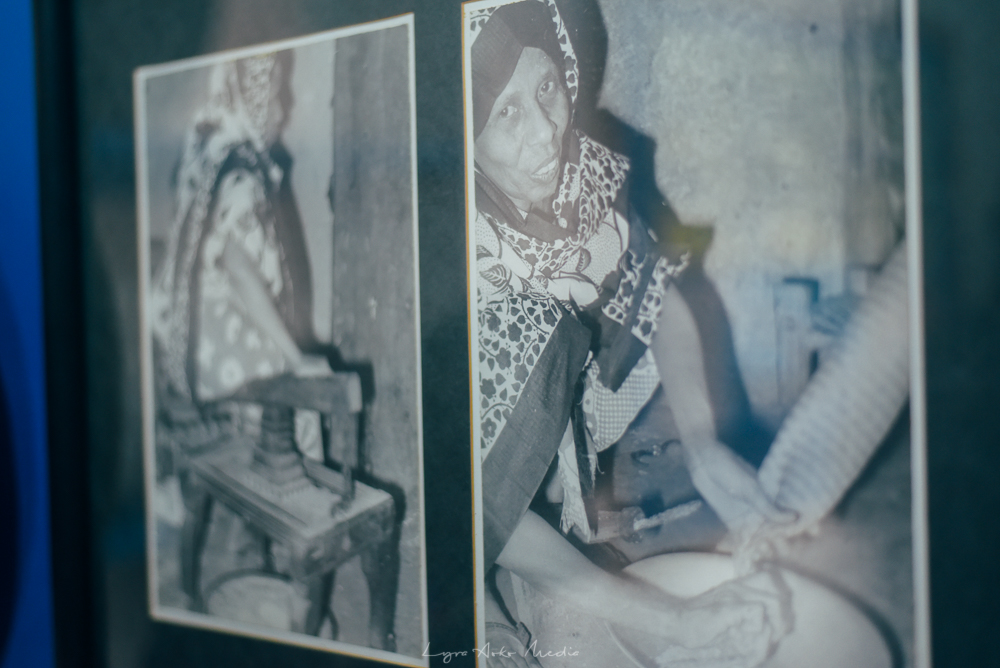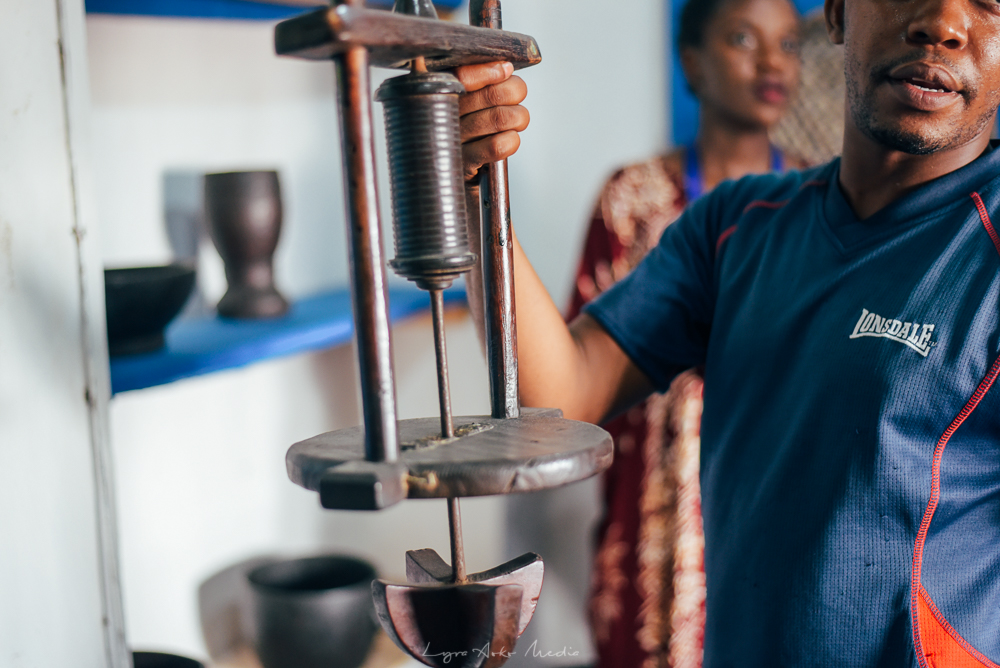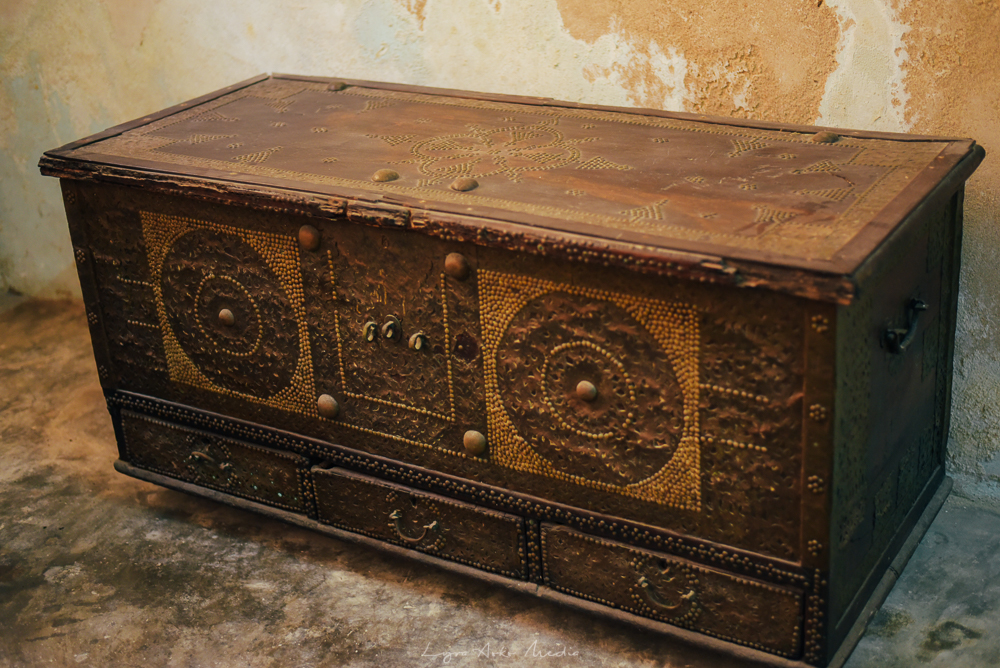 8. Wander!
I stepped out of the tourist trail and went to places where I met local people, appreciated the culture of the city and got to interact with Lamu as only a local would.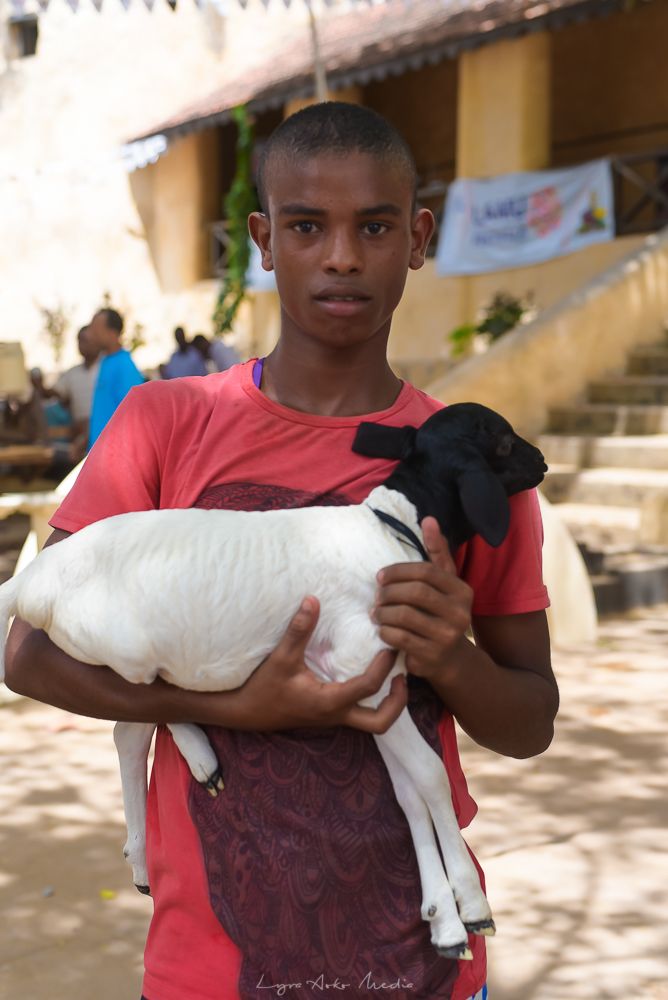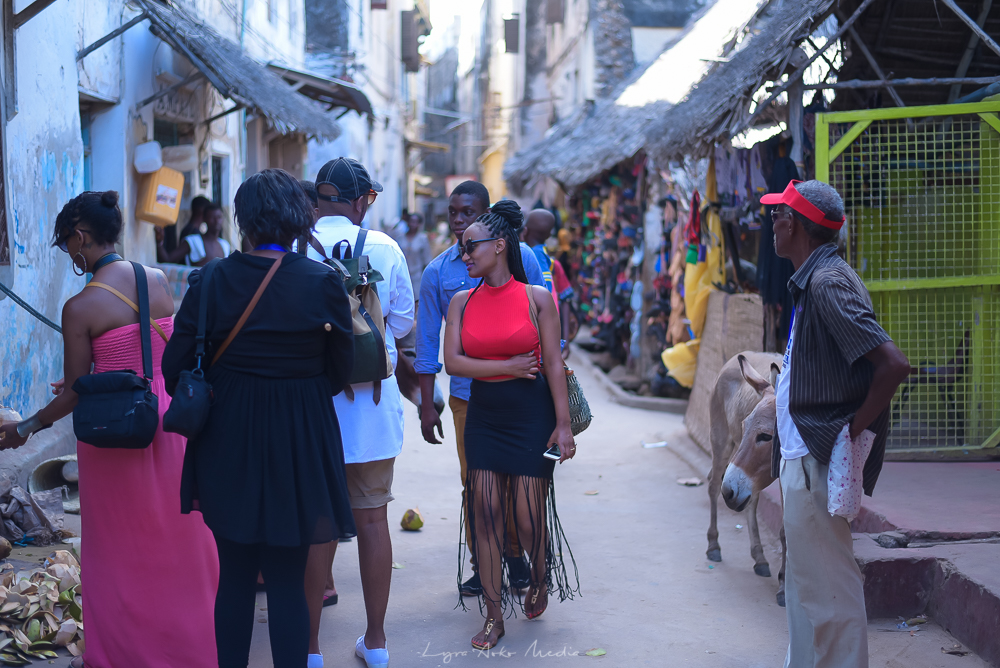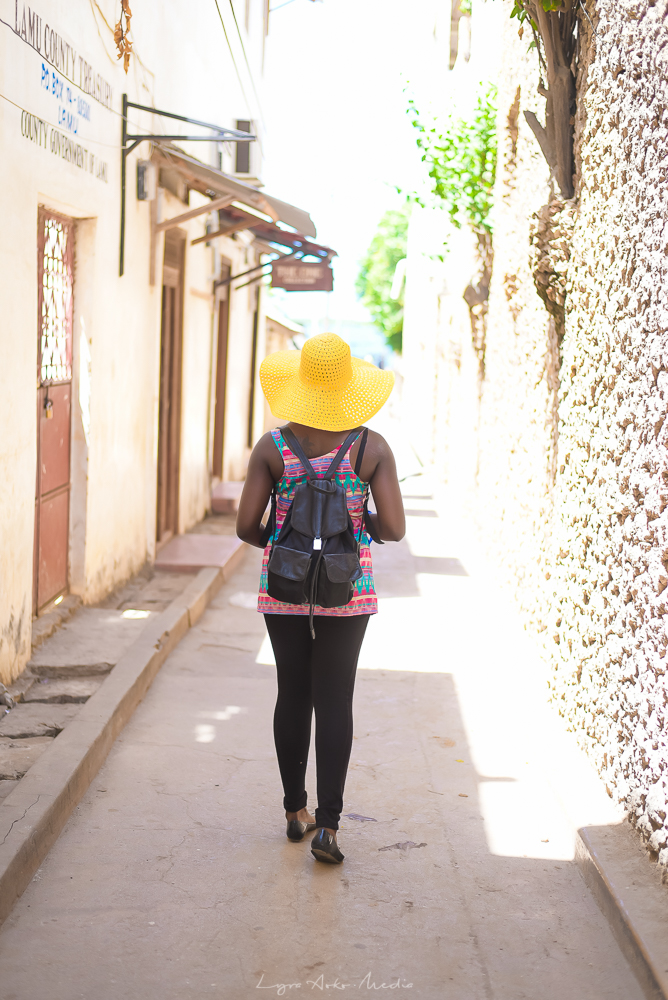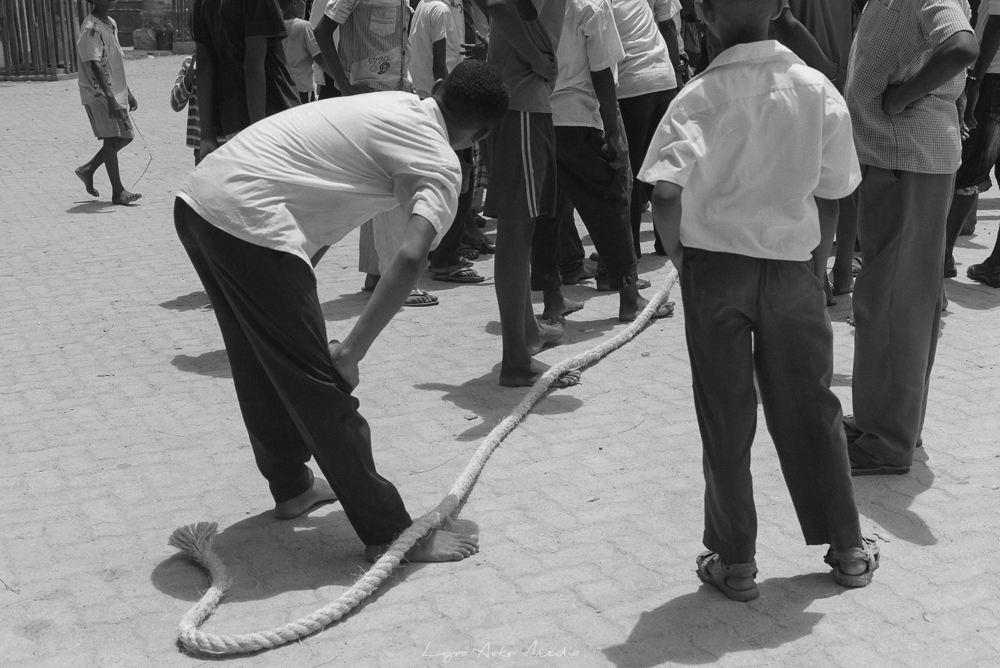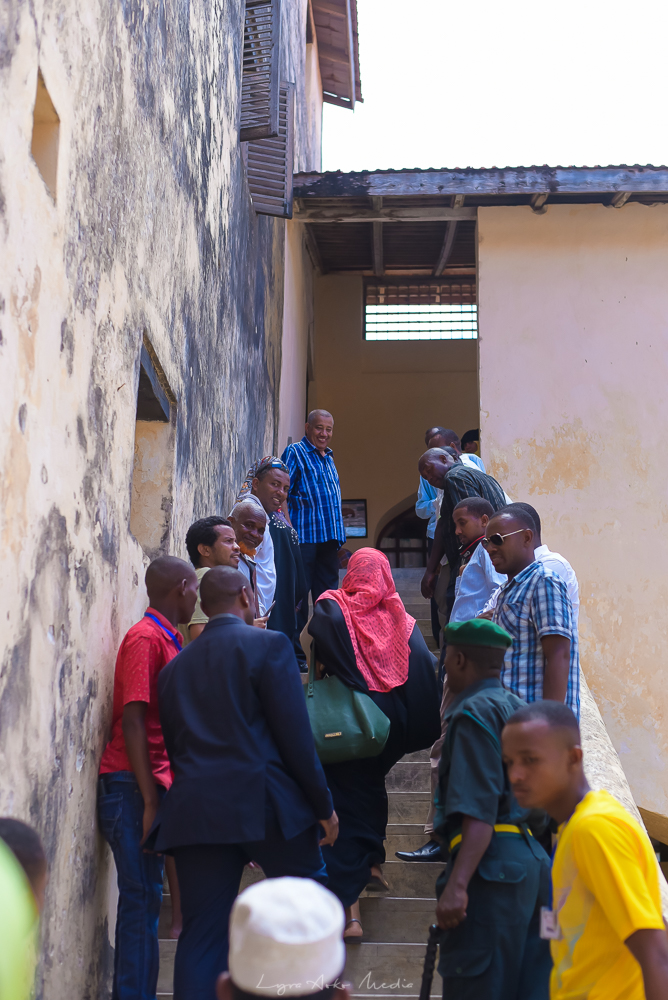 9. Experience the Dhow Cruise!
On the eve of the second evening of our stay in Lamu, we got to experience a specially catered for dhow cruise. I felt so alive in that moment, out in the turquoise waters, mangrove islands a touch away, the magic winds lifting my heart off care, the setting sunlight filling my eyes and body with a glow that still lingers. It is a gift to give yourself a moment like that and I was so happy that I got to experience it with friends.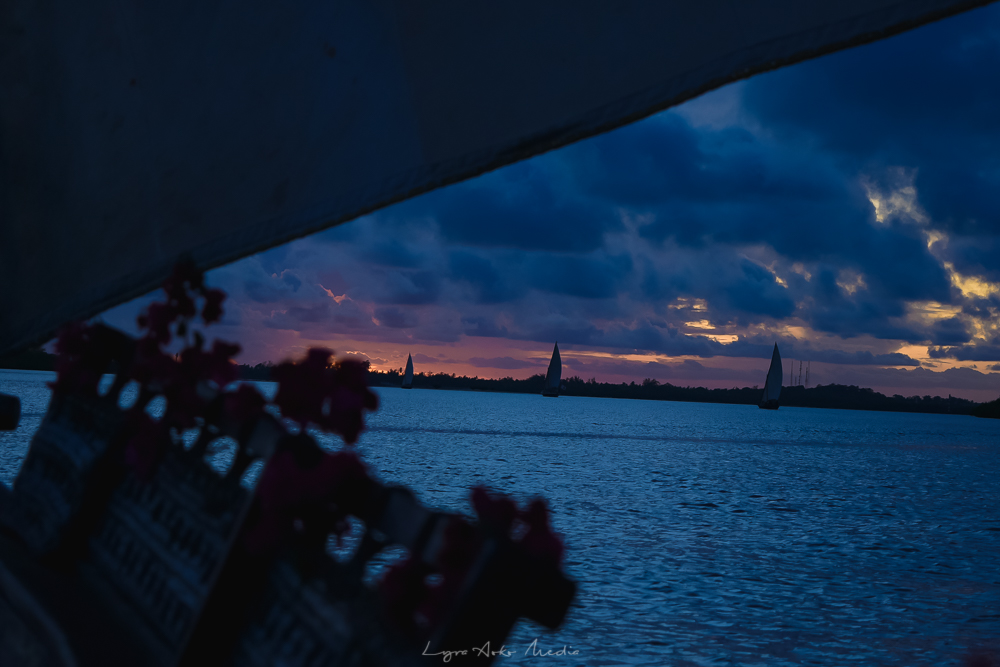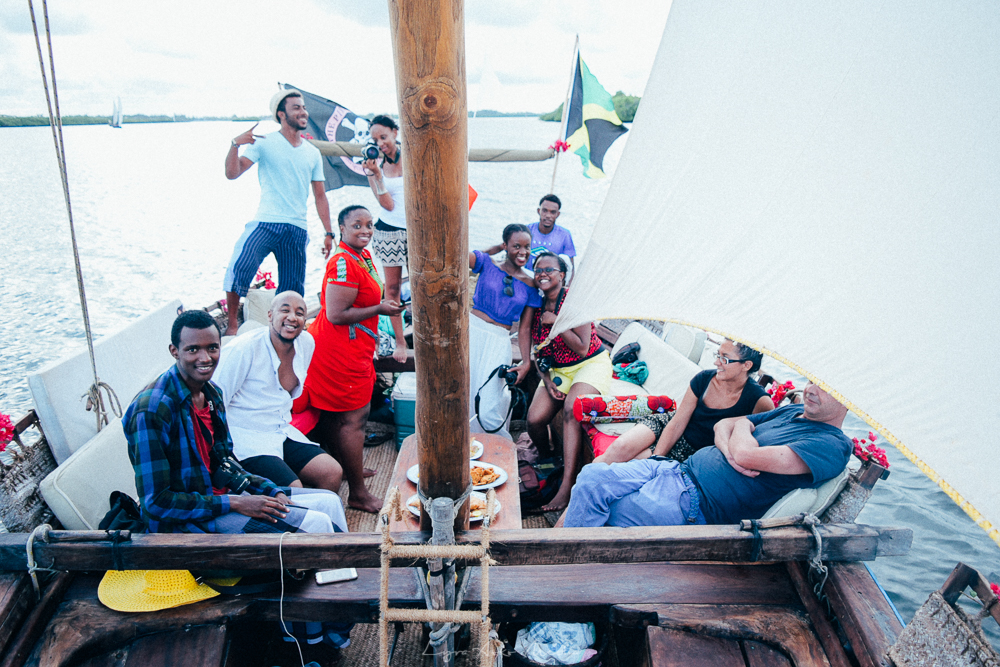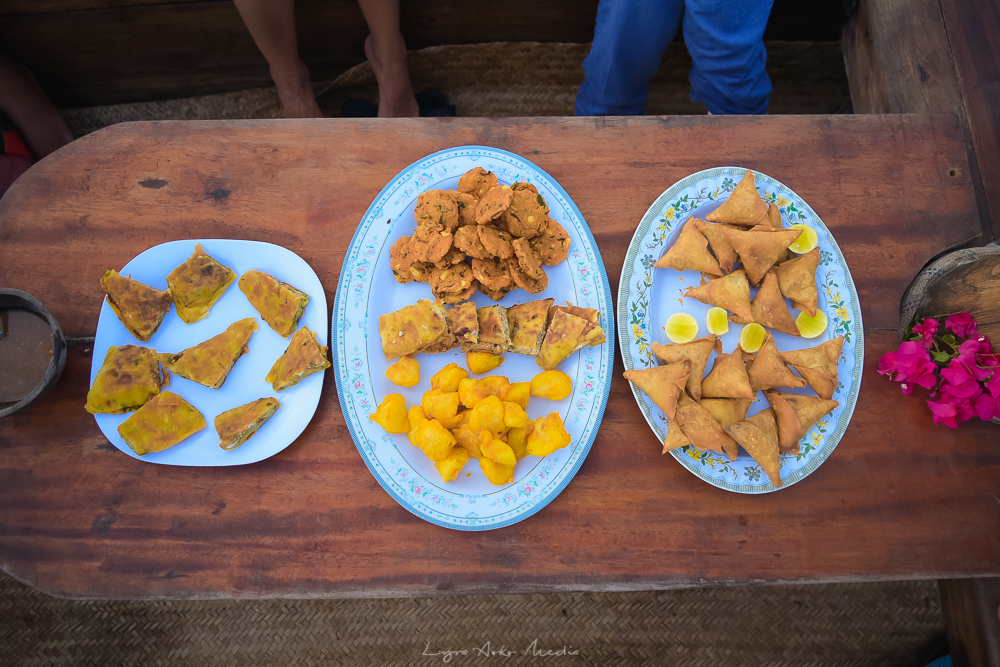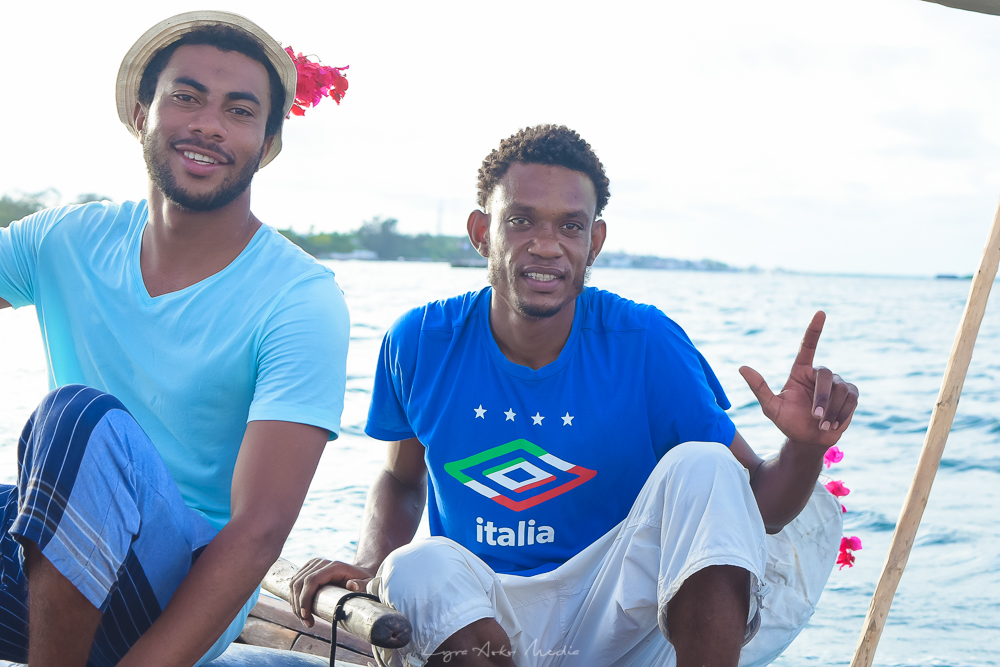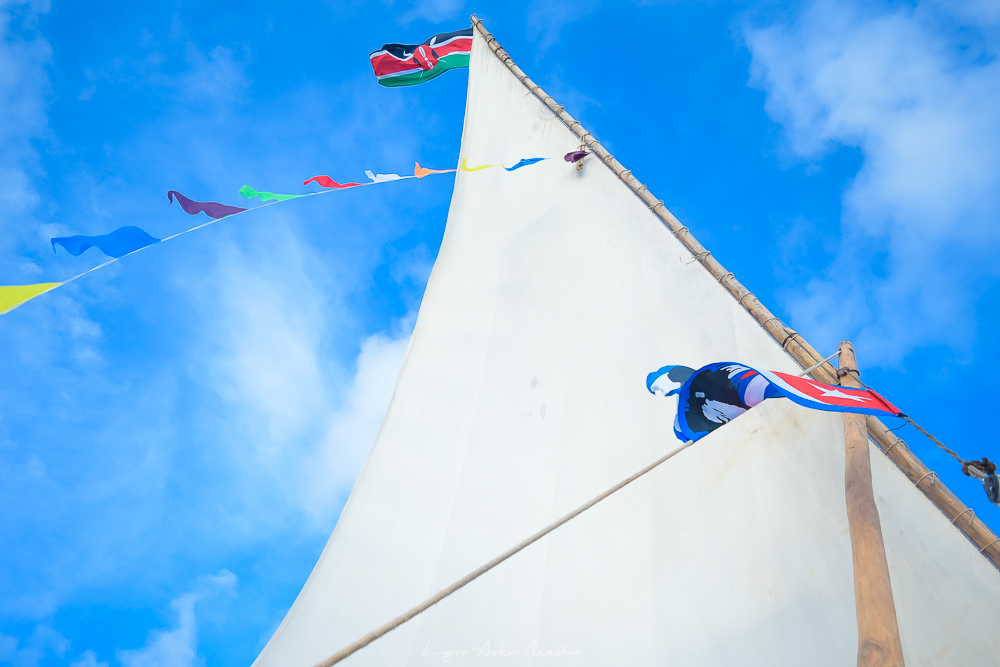 10. Appreciate all the beauty!
Lamu is a visual wonderland! I found myself having a number of quiet moments soaking in all the beauty that the county holds. It was unbelievable… From the children running around and jumping freely into the ocean, to the old men that sang their hearts out as they welcomed us to the island, to the majestic accommodation that we called home for a few days, to how all the people smiled and talked to you freely with no abandon to the raging and still waters that fuel all the life in the town.
I really go on and on about the wealth of beauty that Lamu holds but I will end this post here and encourage you all to visit the county.
Experience all that you can while you are there too!
I guarantee you will love it.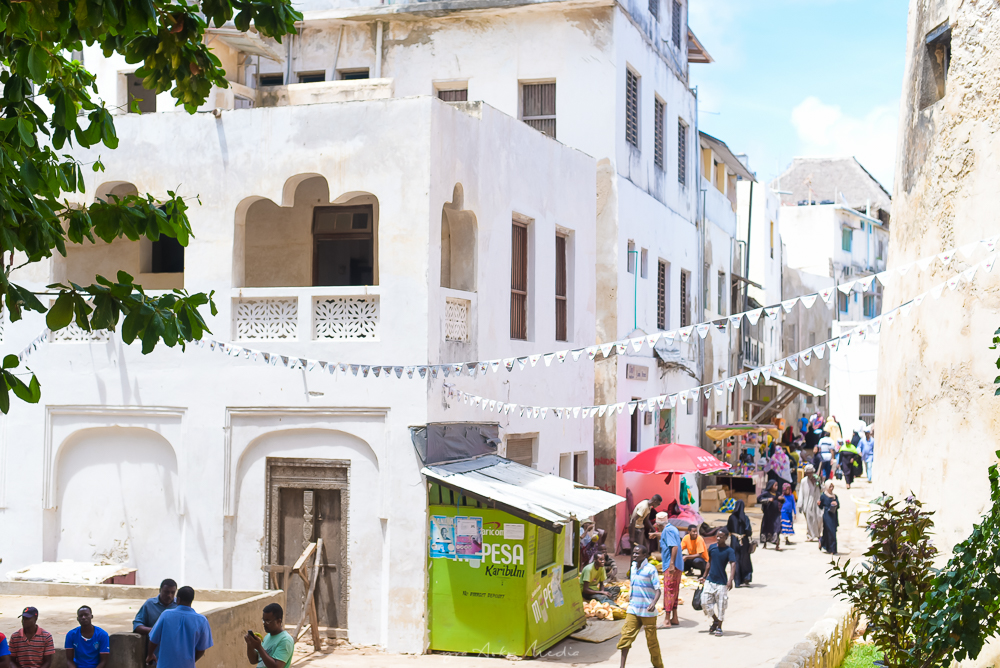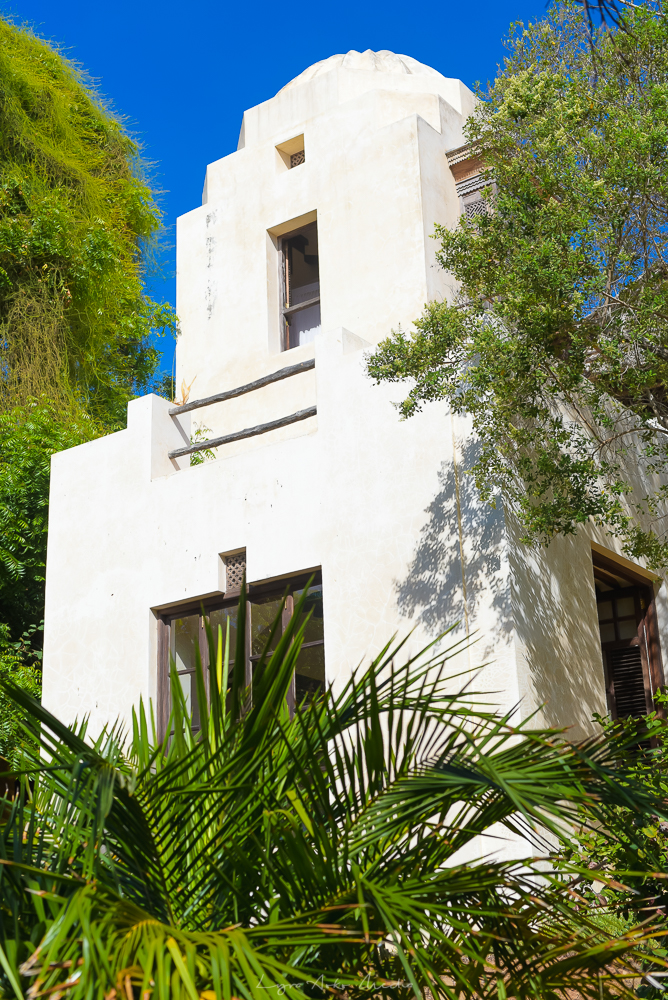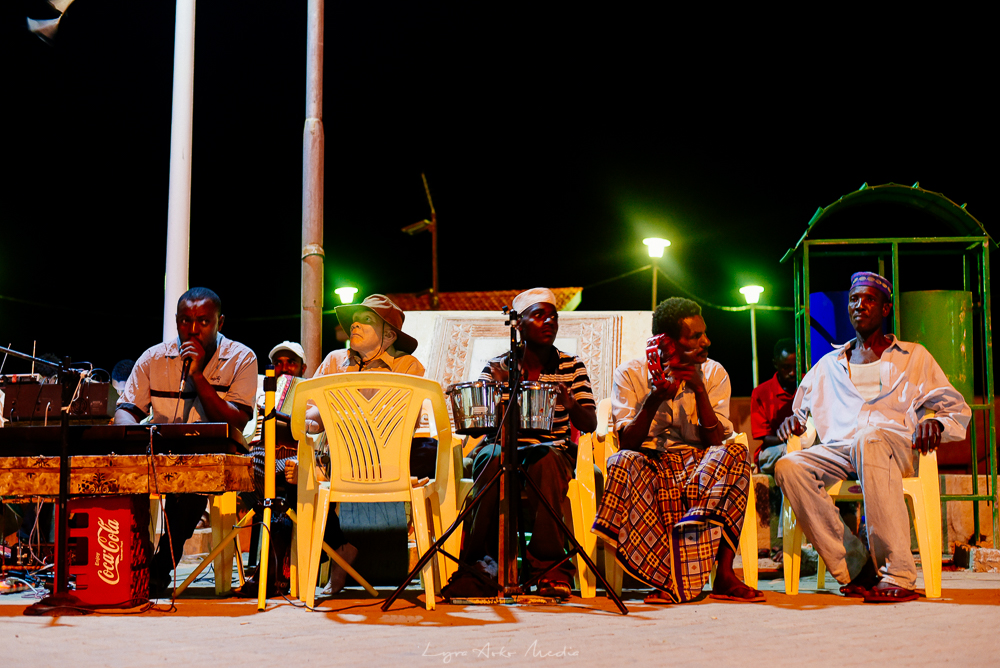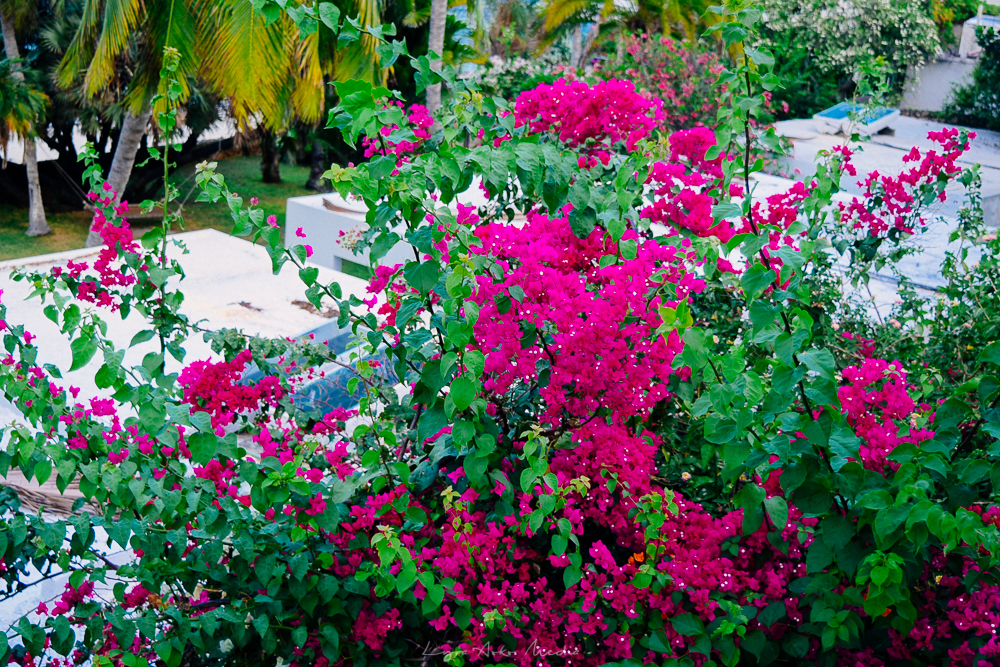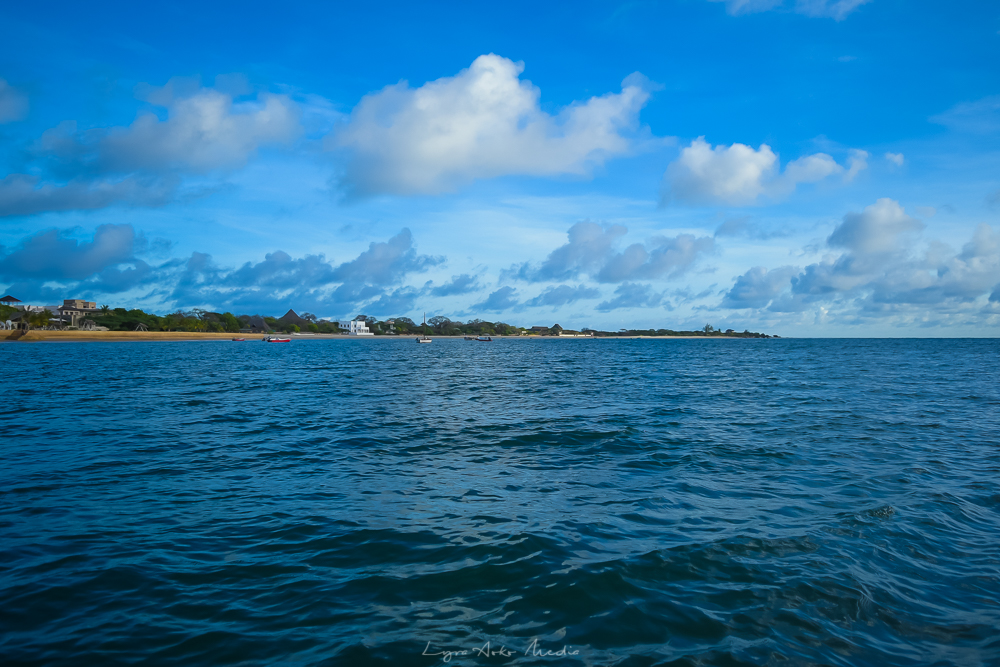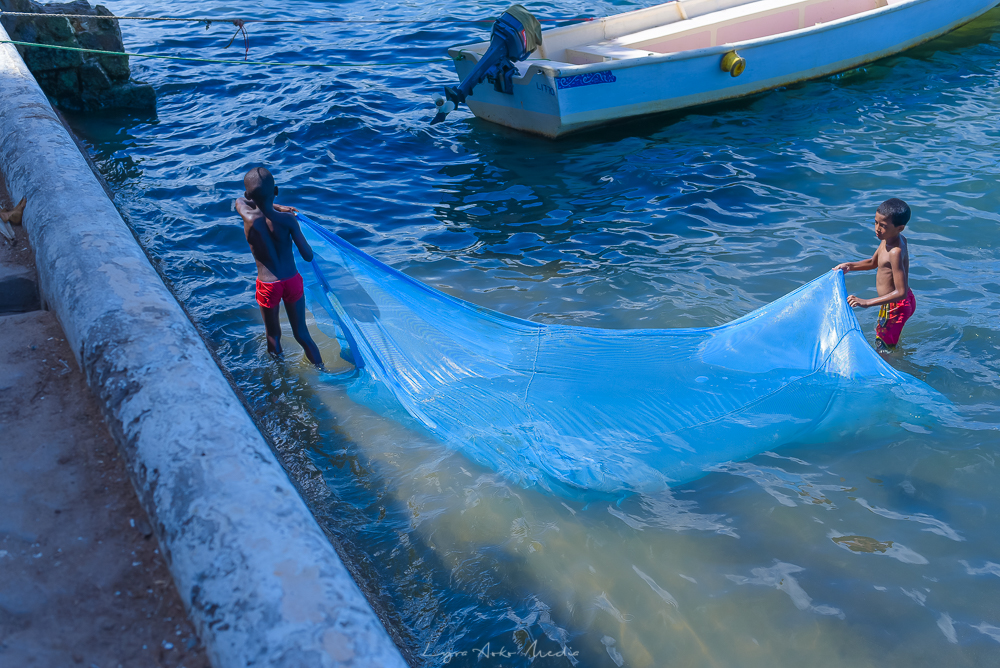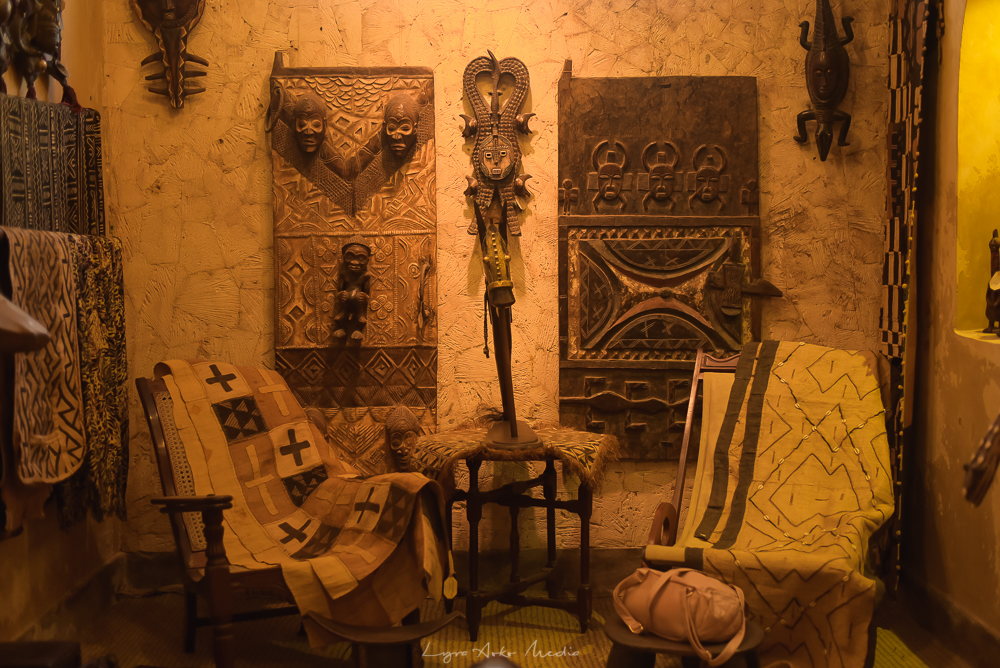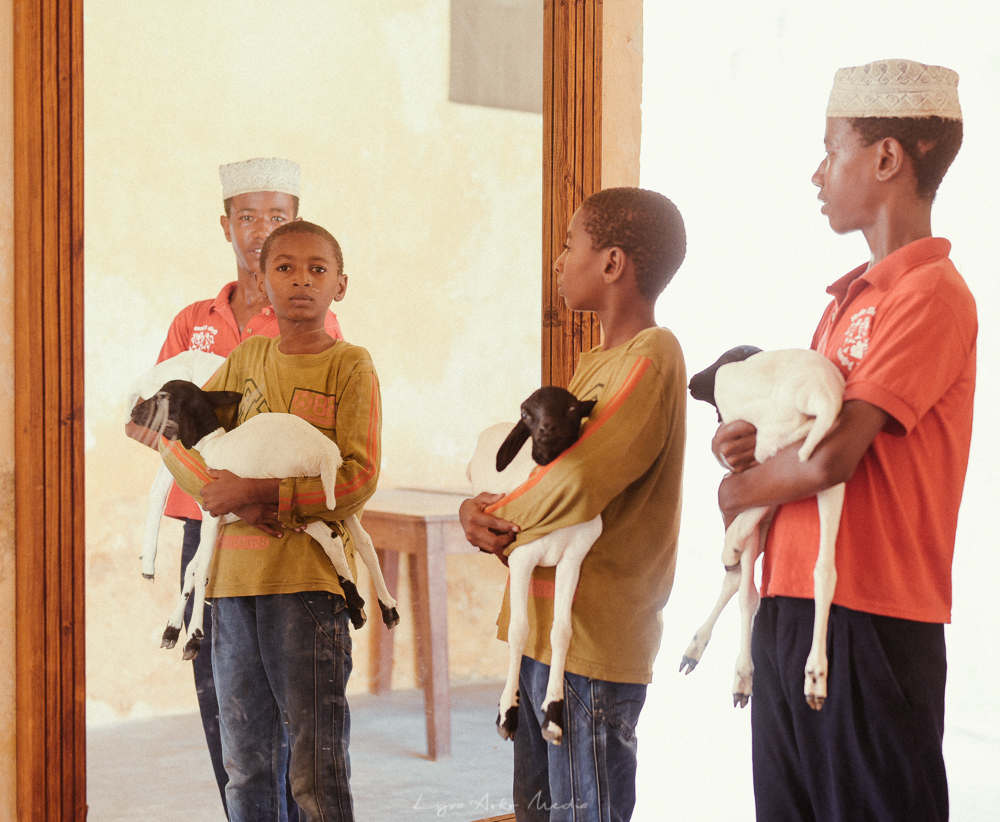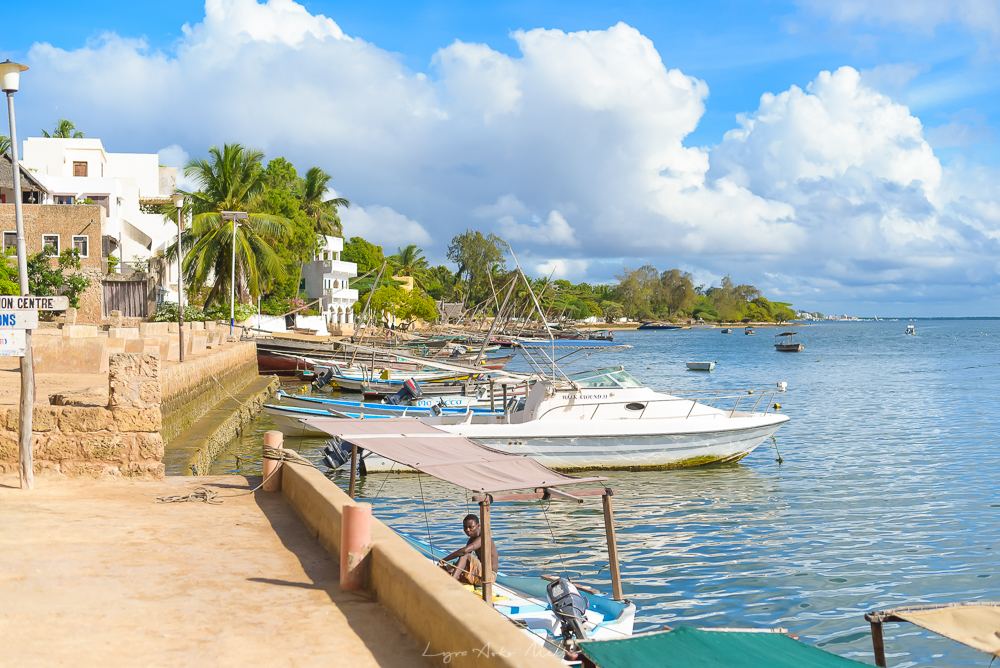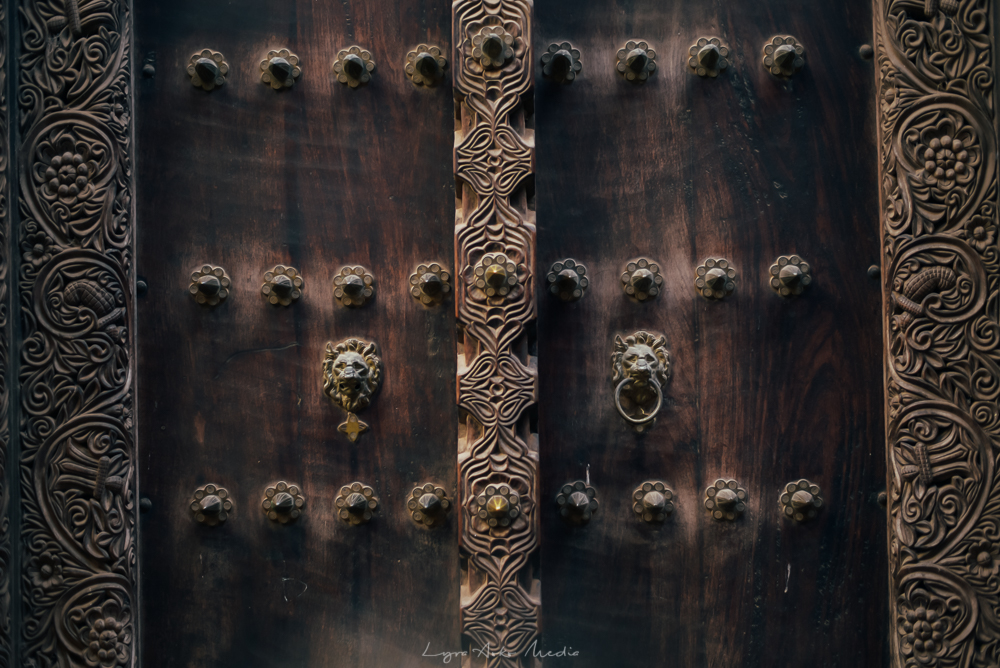 ---
ONJA is an independent collective of food, lifestyle and culture bloggers.
I got to travel with a few members from ONJA.
Check out their blog websites for more varied accounts of the trip to Lamu!
Click on the images for blog links.
Thank you so much for reading!
p.s Don't forget to vote for Lyraoko.com for the Best Lifestyle/Entertainment Blog and Kenyan Blog of the Year categories in this year's BAKE Awards!
Love and love.
Lyra Aoko