"Take a quiet walk with mother nature.

It will nurture your mind, body and soul."

---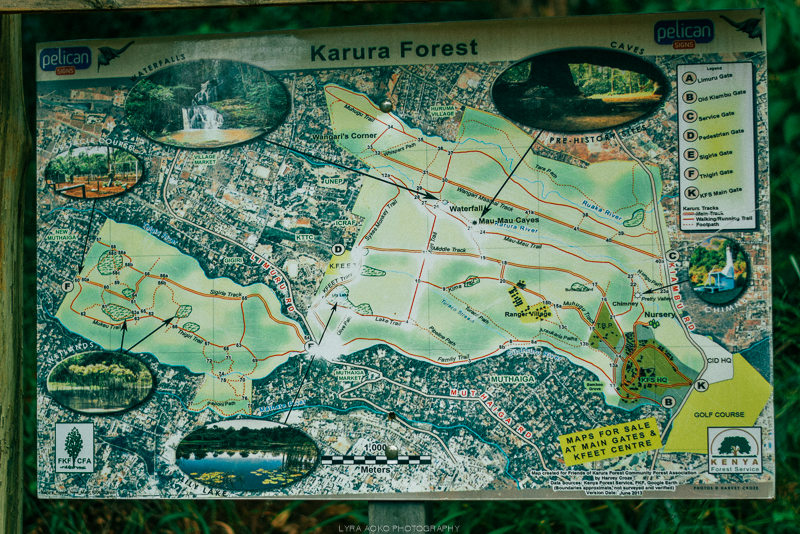 My first time ever at Karura forest was in October 2014. I was with Izzo (my person), my camera (my other person) and the beautiful couple I would get to photograph against the beautiful backdrop of the forest reserve that day.
My task that day was to try and capture their essence, the depth of their love, the lady's growing baby bump and the beautiful scenery surrounding them. It was my first paid photography gig and I did not want to disappoint at all. Luckily… I didn't ☺️ I however didn't get to fully appreciate the surroundings as much as I would have loved to because I had my sura-ya-kazi face ON.
One thing I do remember was leaving the forest feeling rejuvenated, more alive and happier than I had been when I had walked in.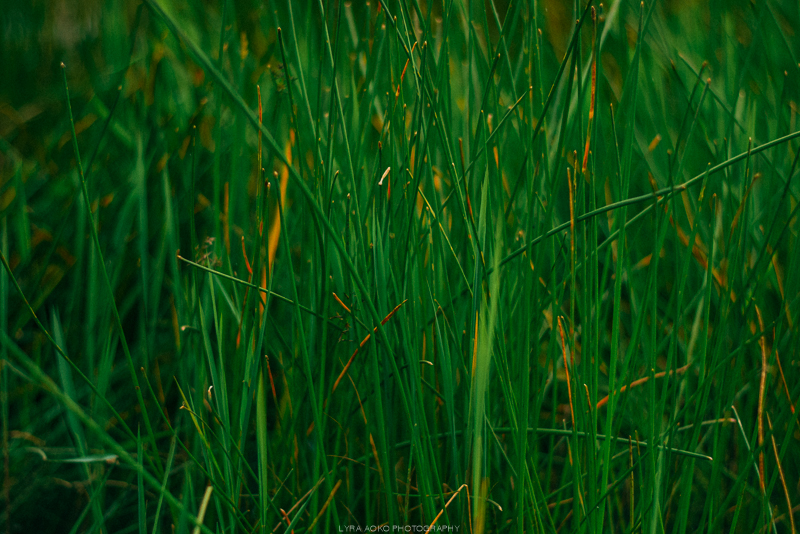 My friend Imelda and I decided to go on a date at the forest's waterfall and although it was totally different for us, (nature trails over pink cocktails?? aiiiii!) we decided to go forth with the plan and thus found ourselves at Karura Forest on a cloudy Saturday morning.
Karura forest is a beautiful space located in the heart of Nairobi city. Wangari Maathai dedicated her life to saving the greenery in the city and I cannot blame her one bit, walking into the forest reminded me of the initial beautiful feelings I had experienced two years ago when I had first wandered into its muddy paths.
The entry way into the forest from Limuru road is well tarmacked and the general green ambience and signposts all around the main reception area definitely prepared us for what to expect once inside. I would suggest taking a photograph of the Karura Forest reserve map to guide your path.
Once we paid the 100kshs citizen fee entrance charge we embarked on our journey to the waterfall.
The air was fresher than usual since it had rained the night before and although we didn't think we would make it to the waterfall destination (Insert January fitness resolutions), we marched into the forest armed with a pink picnic cloth, subway sandwiches and my trusty camera.
I had a feeling we would get lost (City girls and forests do not mix) but Karura luckily consists of a number of marked trails with colourful signposts which guided us along the way. Each signpost represents the distance that one can take while wandering through the forest. We chose the shortest route to the waterfall and got to experience the forest as excited wanderers would. The walk was almost therapeutic since we got to catch up over the beautiful forest views and the amazing natural environment provided by God.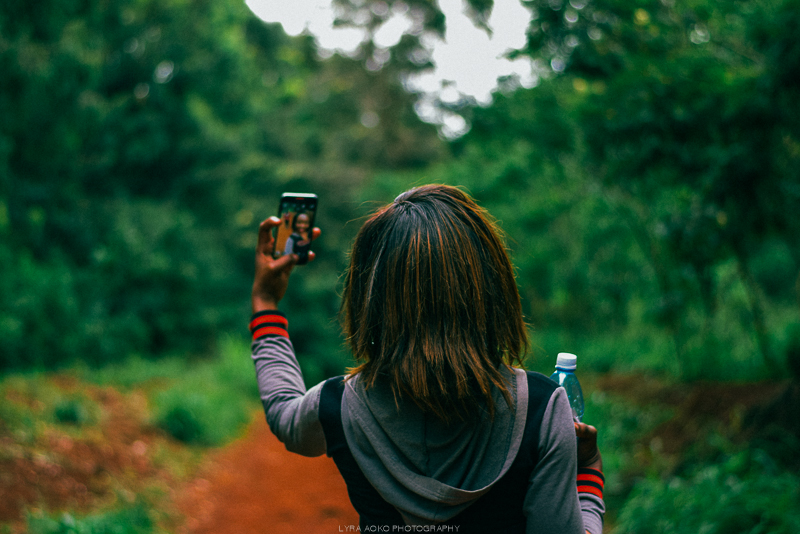 The waterfall was luckily not as far as I had initially expected (Hallelujah!) and it definitely helped that there were quite a number of people on the path (meaning we weren't lost)
Getting to the waterfall felt like reaching the light at the end of a dark tunnel because we got to sit back, relax and eat next to the majestic water body. There were very many nature enthusiasts there was such an amazing mix of people. It felt really good knowing that a number of people also got to witness the beauty of the forest.
You know me… I obviously had to conduct a photo shoot… I had my camera; it was the only logical thing to do! Imelda agreed to be m model on a whim and thus the pink picnic cloth was transformed into a marvellous haute couture dress.
This was the result of that little experiment.
My experience at Karura forest was more that brilliant and I urge you all to visit the site whenever you get the time to. It will be totally worth it!
Visit the Friends of Karura Forest Website for more details on the Forest reserve.
Thank you so much for reading!
Do not forget to subscribe to the Blog below!
Love and Light!
Lyra Aoko