"I climbed a rocky mountain and lived to tell the tale!"
Okay this mountain might have been manmade… and indoors… without a tree in sight but that's besides the point 🙂
I will however rephrase that statement to make this post somewhat legit!
"I climbed a controlled rocky mountain-like environment and lived to tell the tale!!!"
♥
Climb Bluesky, located at the Diamond Plaza is an amazing place guys, it is Nairobi's first indoor rock-climbing gym and hosts one of the most fun activities you can engage in on an idle day.
Walking into the arena with Isaac was a very interesting experience because my initial agenda that day was to eat Diamond Plaza's bhajias until I could not walk anymore but we magically found ourselves in a beautiful multi-coloured rock climbing arena. The trip to Climb Bluesky was intentional don't get me wrong but finding the arena at Diamond Plaza was another task in itself and I just wanted Bhajias with sugarcane juice…
I was as happy as a lark when we finally found it and although the hunger was real (in my head) I got really excited once I saw the colourful rocks and decided to go for it and experience rock climbing as only beginners would… with enough energy and enthusiasm to get to the top!
I was not too sure about my fitness state at the time but after getting assurance from the climbing instructors and being guaranteed that I would not die I got into the flow of things and ended up having a blast!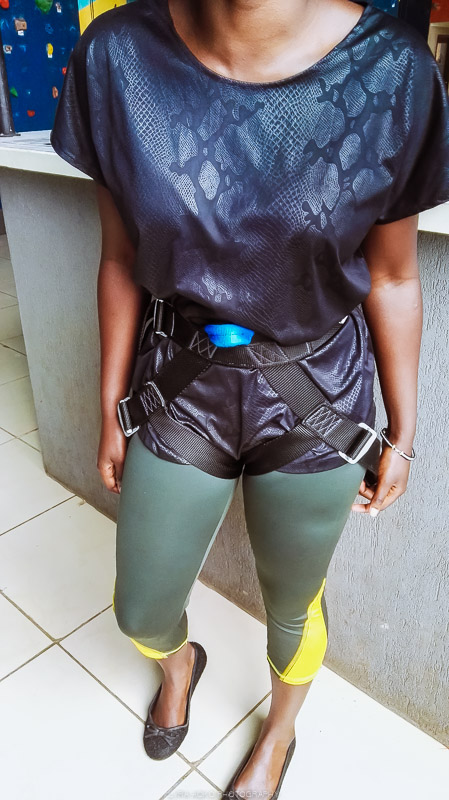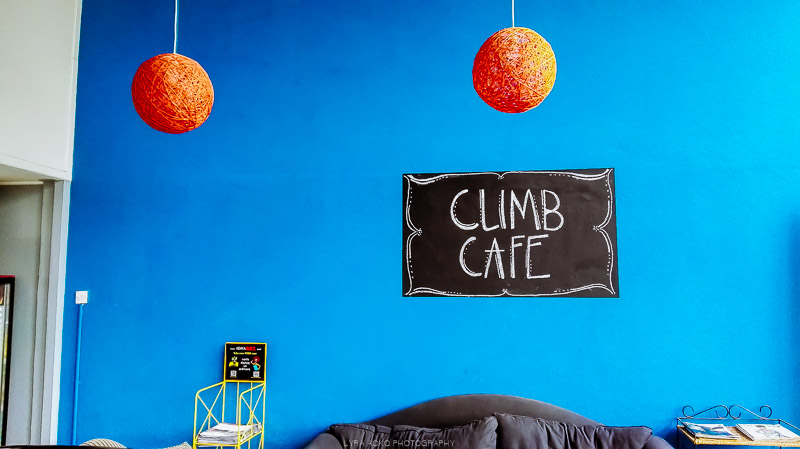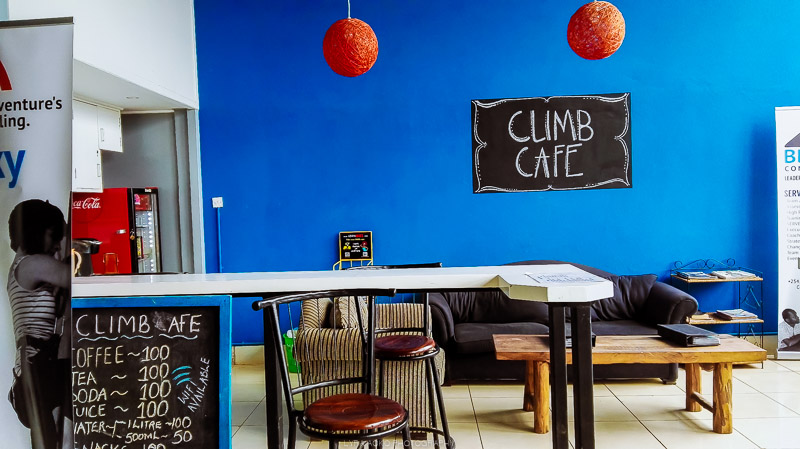 ---
NOTE
Rock climbing is an activity for two people because one person acts as an anchor while the other climbs. The attendants At Climb BlueSky can act as an anchor for solo climb climbers.
Opening times
Monday – Friday:

4pm – 9pm
Saturday:

12pm – 9pm
Sunday:

10am – 6pm
 **Private parties can be scheduled Saturdays 10am-12pm.
Day Pass Rate is 700 Ksh and Shoe rental is 300 Ksh.
Climb BlueSky is located at Diamond Plaza,

Masari Road, Parklands and can be found on the 6th floor of the Old Tower.
**Use the lift nearest to the casino, furthest from the food court.
Thank you for reading!
Love and love
Lyra Aoko