Lifestyle is the art of discovering ways to live uniquely

– Jim Rohn
'The Lyra Aoko Edit' is a blog run by Lyra Aoko, Kenyan-based photographer, lifestyle journalist and content creator. The site launched in June 2014, marking a destination for photography, life stories, travel tales, gastronomic adventures, fashion & beauty takes.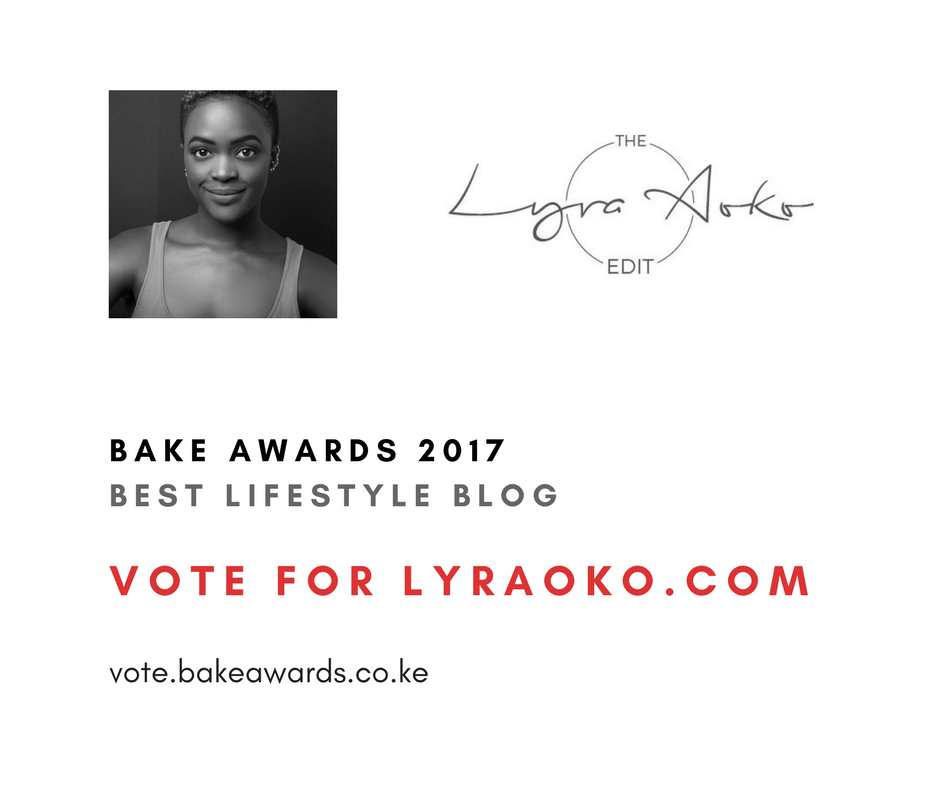 I can't believe it has been two years, 10 months and 2 days since I first started The Lyra Aoko Edit blog. I have been living my best life and documenting Kenyan lifestyle for two years, 10 months and 2 days today! CAN I HEAR AN AMEN!!!!!!!!
It still hasn't hit me completely but what I can tell you is that I have enjoyed and will continue to enjoy AND DOCUMENT every single experience Lyraoko.com has and will bring my way. This blog has brought with it so much happiness, discovery, opportunities and growth in the short period it has been live and I am so happy for the recognition it has received once more with this year's BAKE Awards 'Best Lifestyle Blog' Nomination. It is a very big deal that we got a nomination considering the record number of blog submissions that were witnessed this year.
I thank this year's judges for seeing good in my work and I especially thank God for coming through (Like He always does)
I especially thank HIM for YOU. Thank you so much for your support in the last two years Lyraoko.com has been live.
YOU ARE THE REALEST MVP. All the love and hugs, chocolates and back rubs!
Now please go and vote. It would mean the world to me!
♥
Let's bring this one home.
Love,
Lyra Aoko