When Nallah Sangare got in touch with me about capturing her Afropointilism project I remembered thinking. "Heh! Wharratheeseeee"
Afropointilism is Nallah's signature touch and it points (pun intended) to the use of tribal makeup from sub-Saharan tribes through pointilism, a painting technique ( made famous by Van Gogh) using dots. Afropointilism is a great mark of our heritage in different African cultures.
Yes, Beyonce.
Today we see afropointilism everywhere, think Afropunk and Alchemist events.
Nallah then sent me the moodboard for the concept and I got so excited because I knew the execution would be so epic! African heritage is so vast and the fact that this shoot got to highlight a part of our culture through makeup made it even more worthwhile. You see, Nallah has over 8 years experience in makeup arts (as a creative makeup artist and former Mac representative) so I knew she would come through100% with the looks. We worked with supermodel Nyarach Aboja whose gorgeous dark skin brought out the dots so perfectly.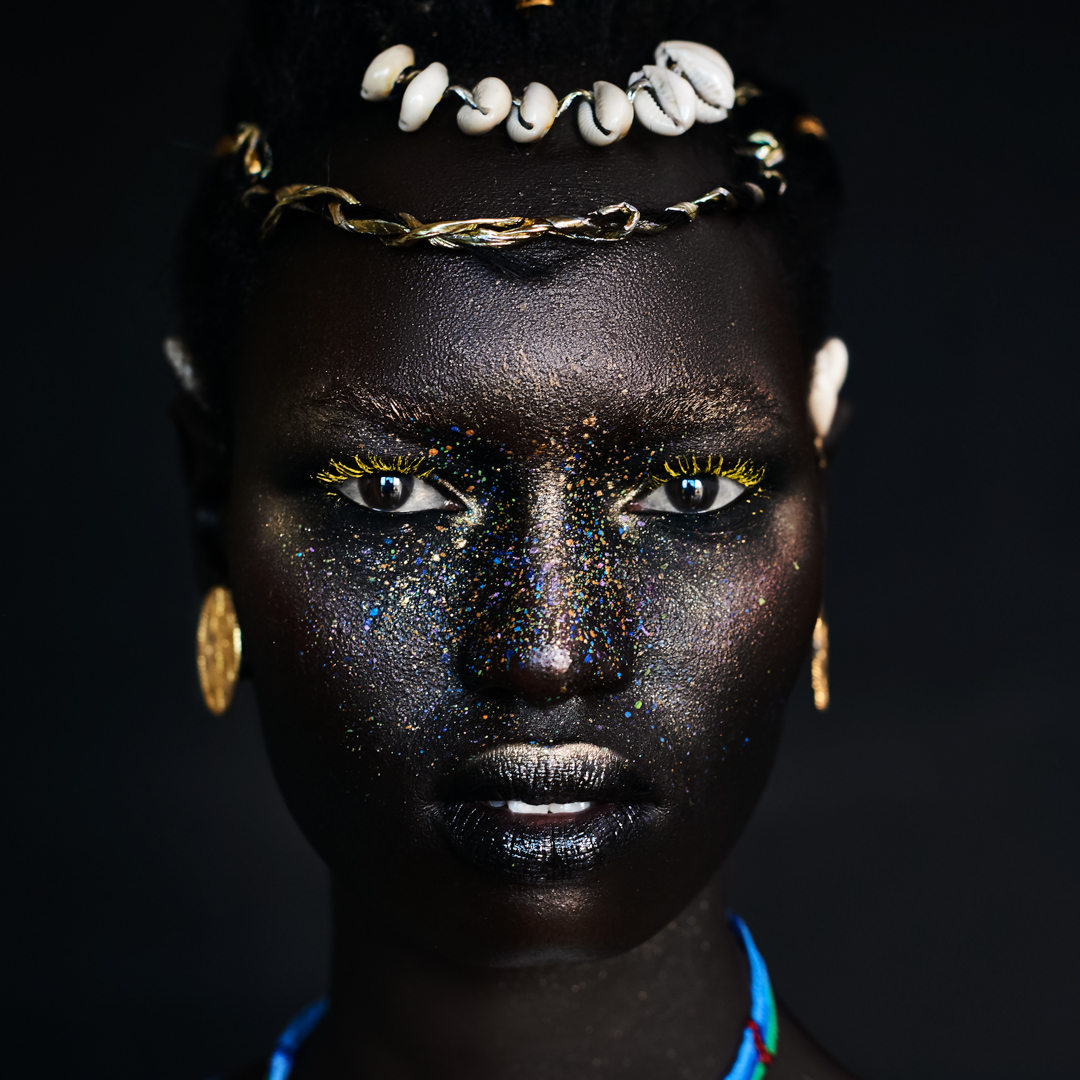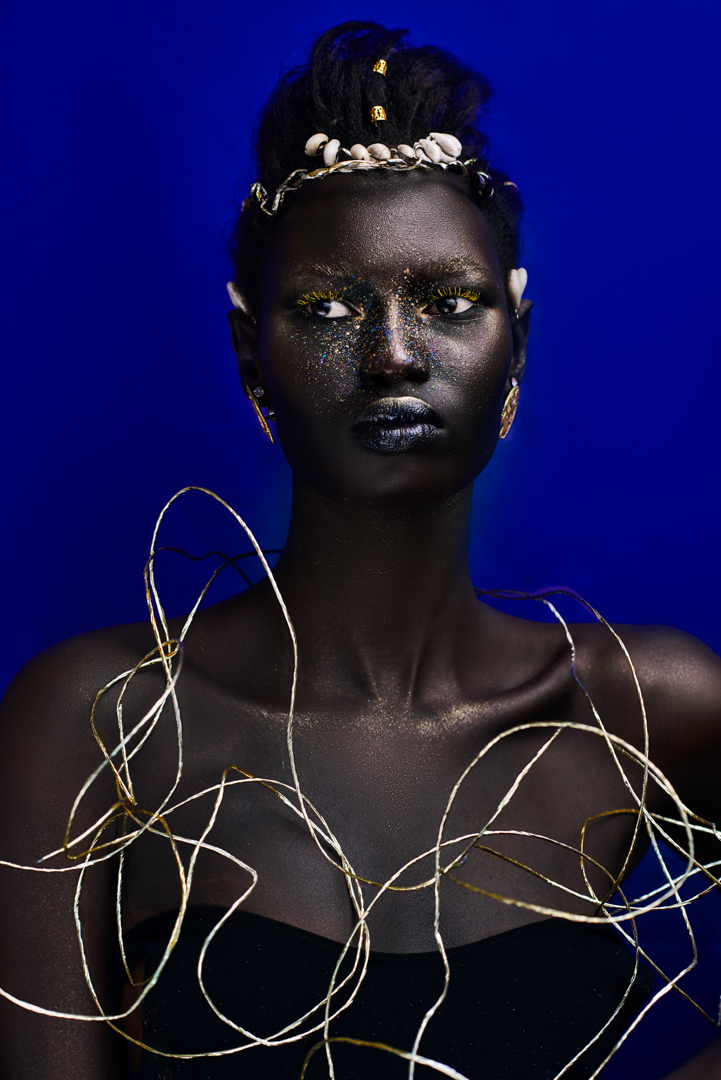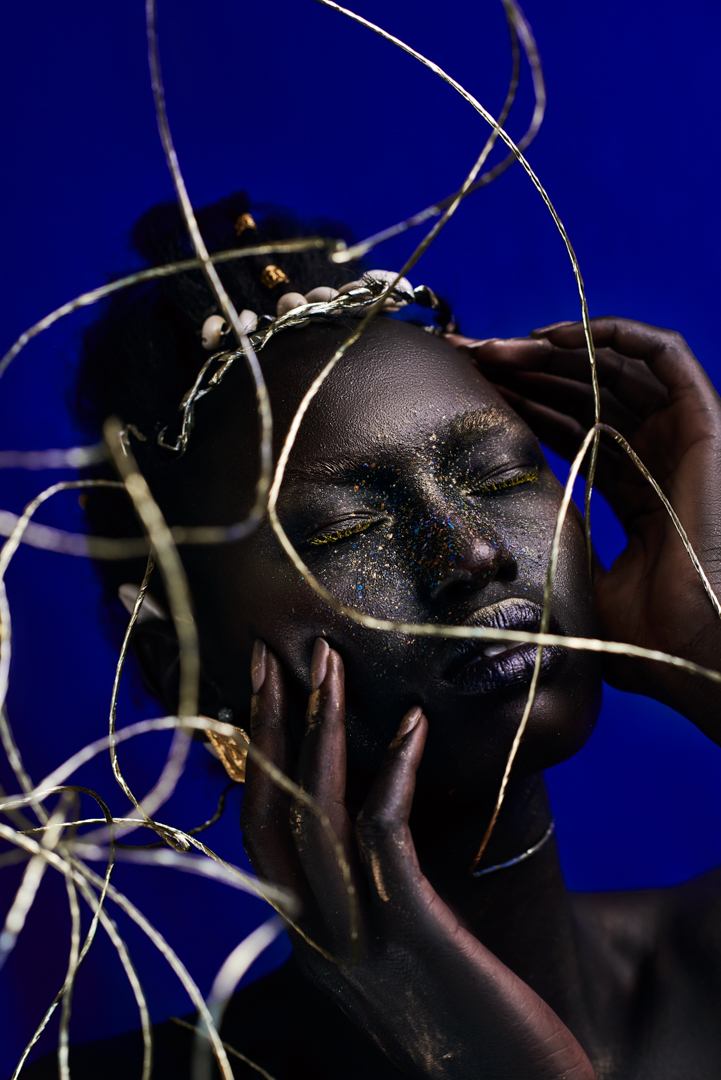 "A young woman expresses her beauty through dots not knowing that it is in her heritage. On her search to her roots she will soon come to realize it through her mum and her grandmother.
It is a practice very common to the different tribes around Africa and she is now on her journey to Utopia : a land where all the tribes and nations become one."