On the last day of my Lamu trip I wore a navy blue evening gown to the beach. It wasn't just any ordinary evening gown, I had thrifted this dress almost seven years ago at the back of a shack in Toi and it had survived the test of time to be worn by me, on a beach, in Shela.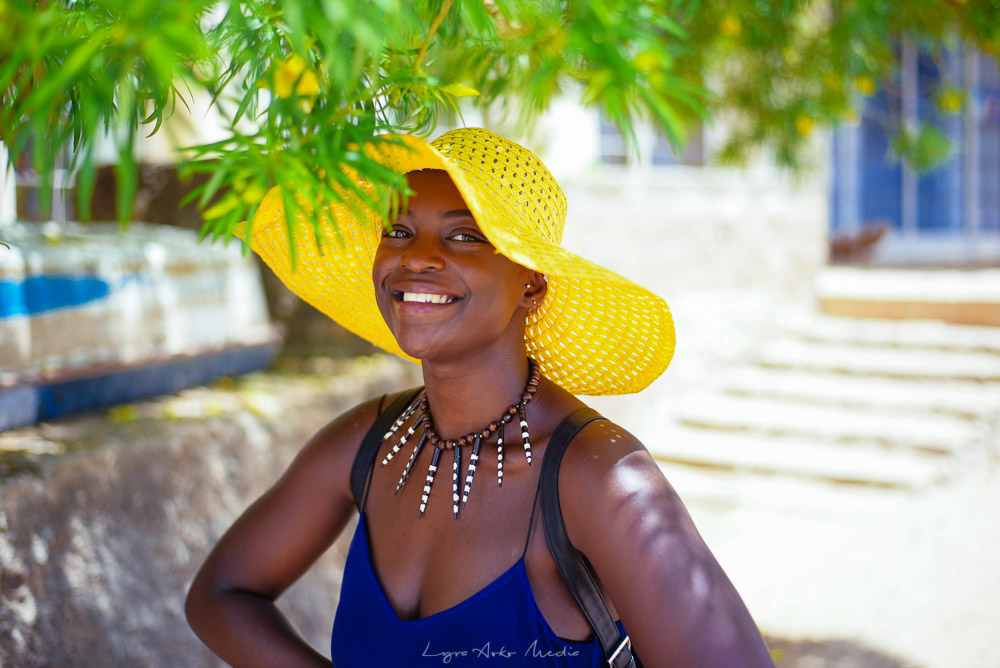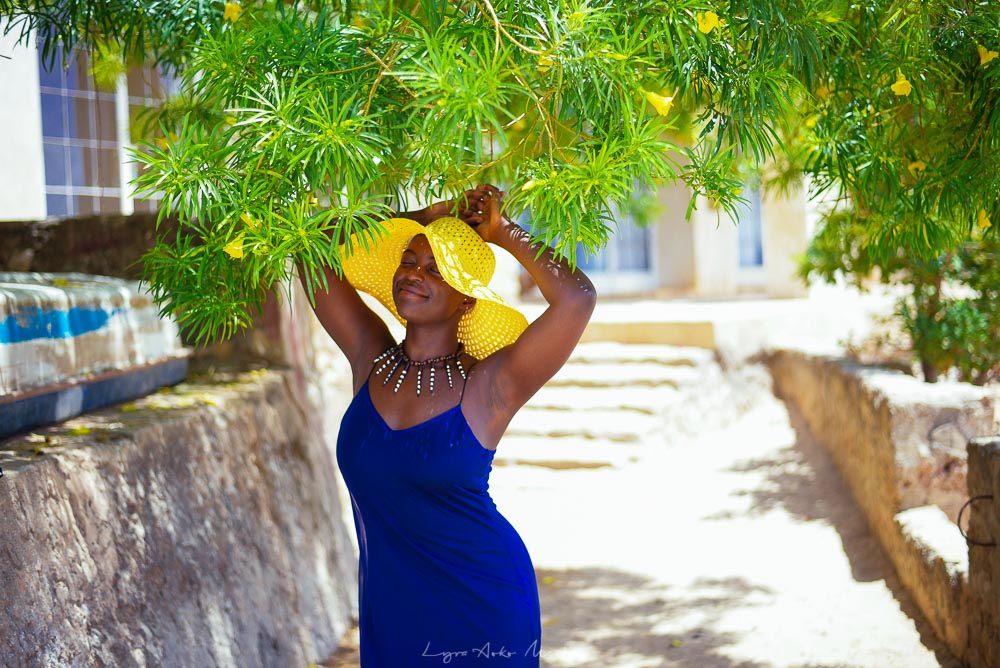 It was while wearing this navy blue evening gown that I wandered through the sunny, visually stunning and timeless streets taking in all the beauty and culture that the island had to offer.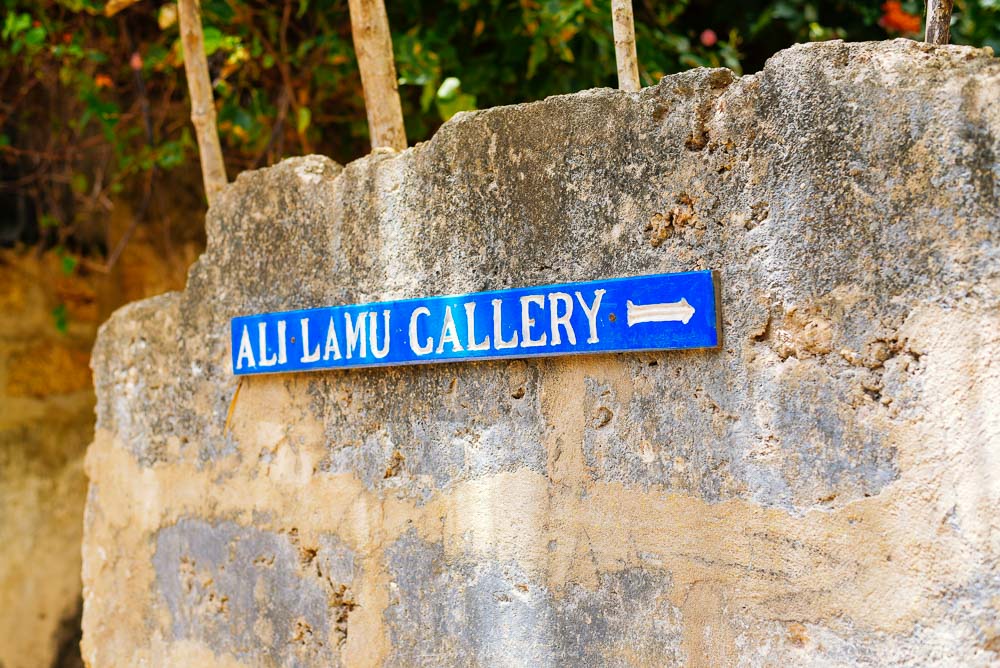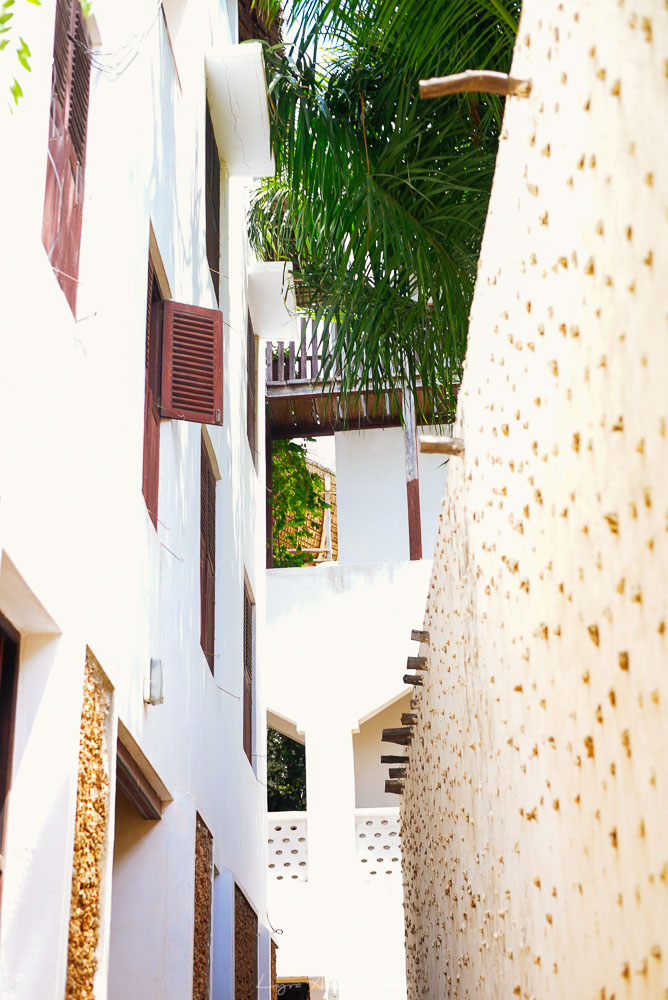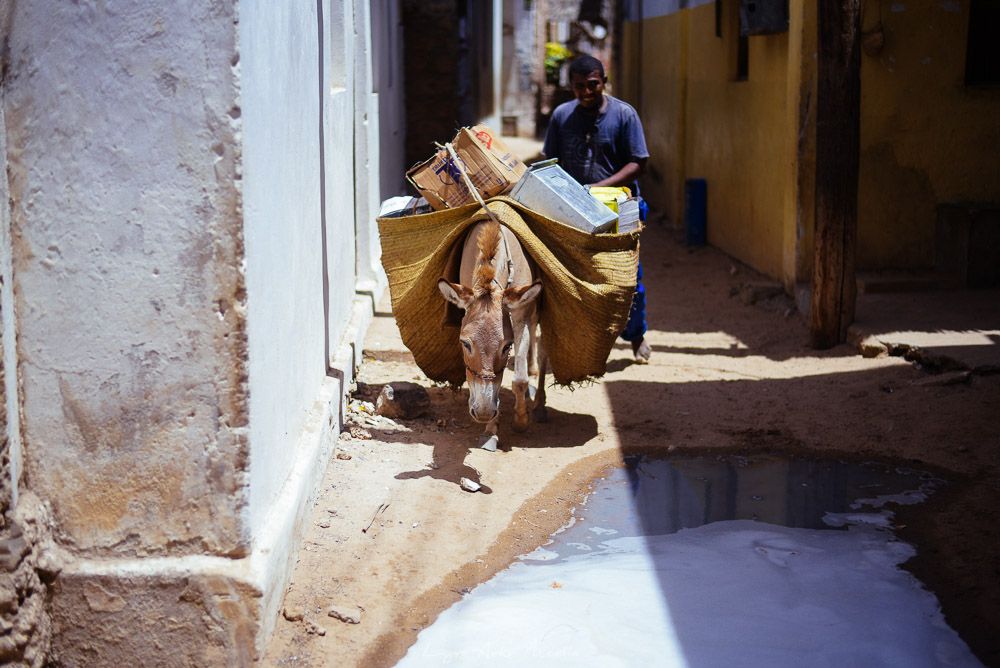 It was in my navy blue evening gown that I found myself at the doors of one of Lamu's most revered Art galleries, Ali Lamu.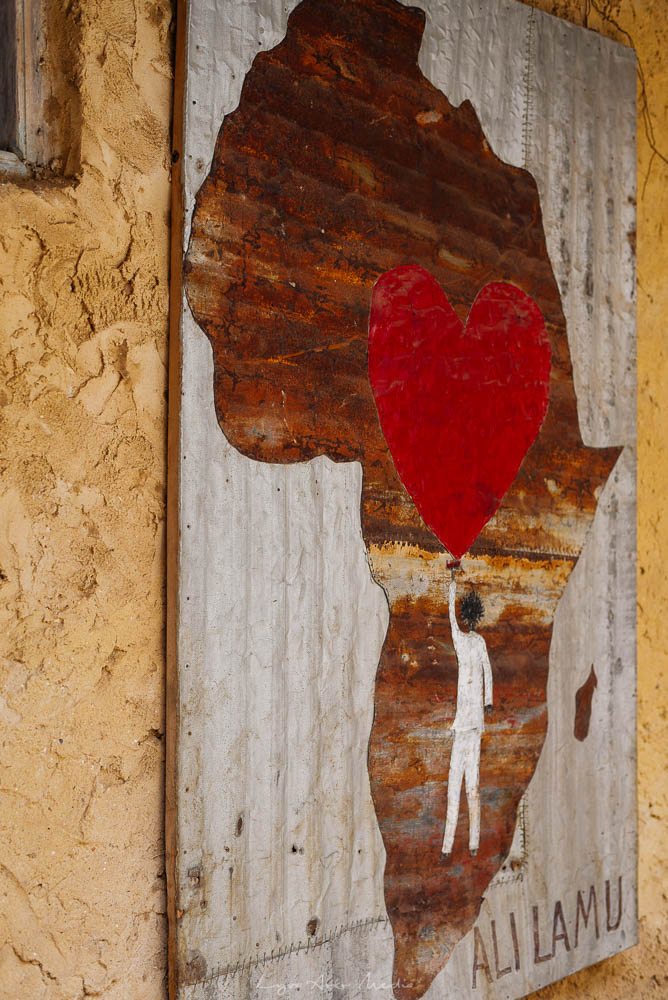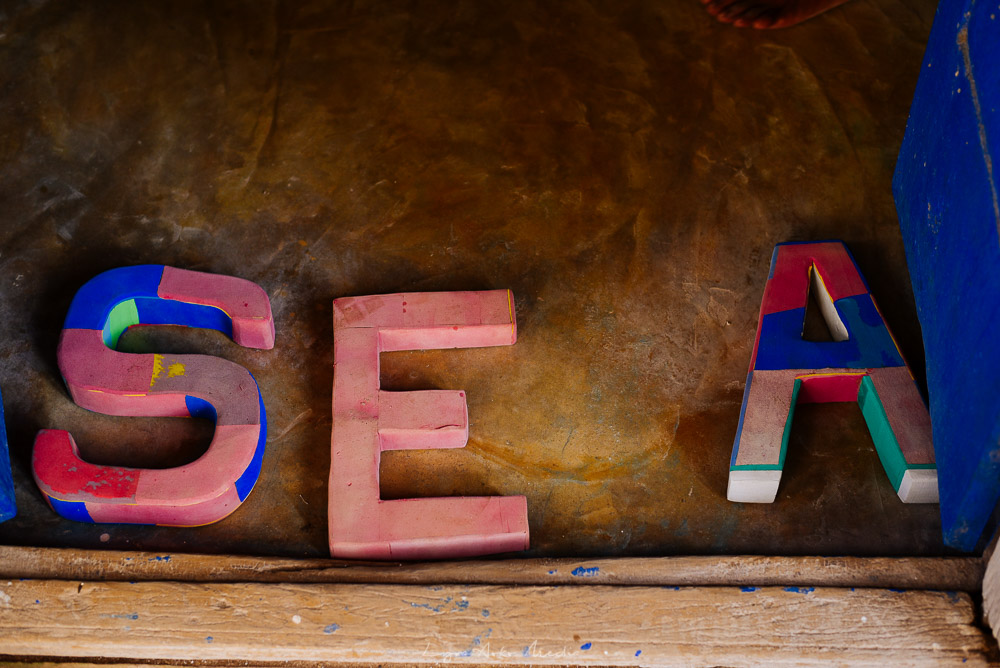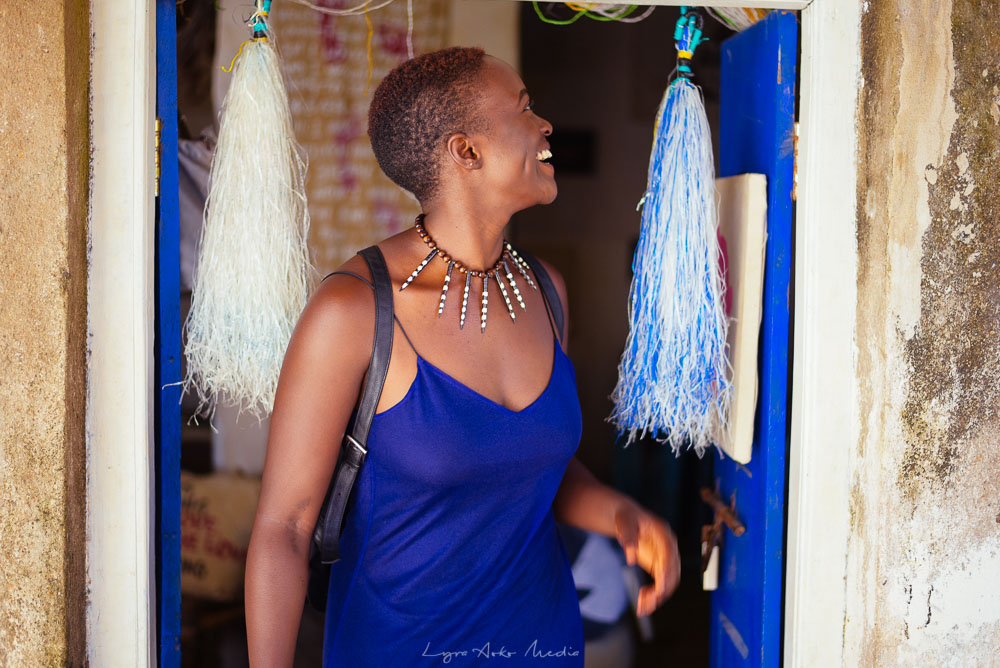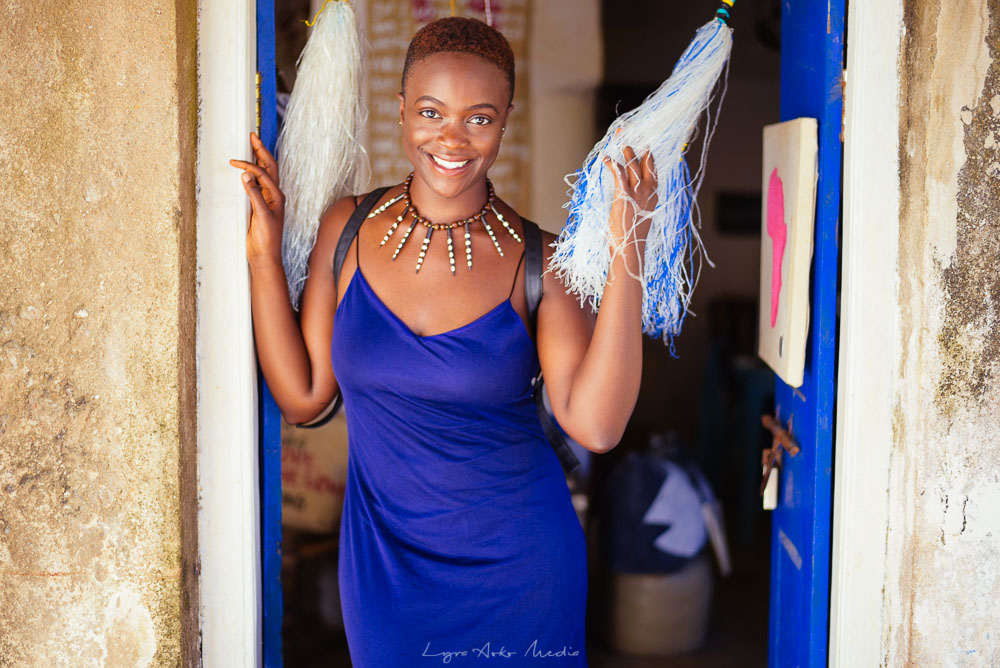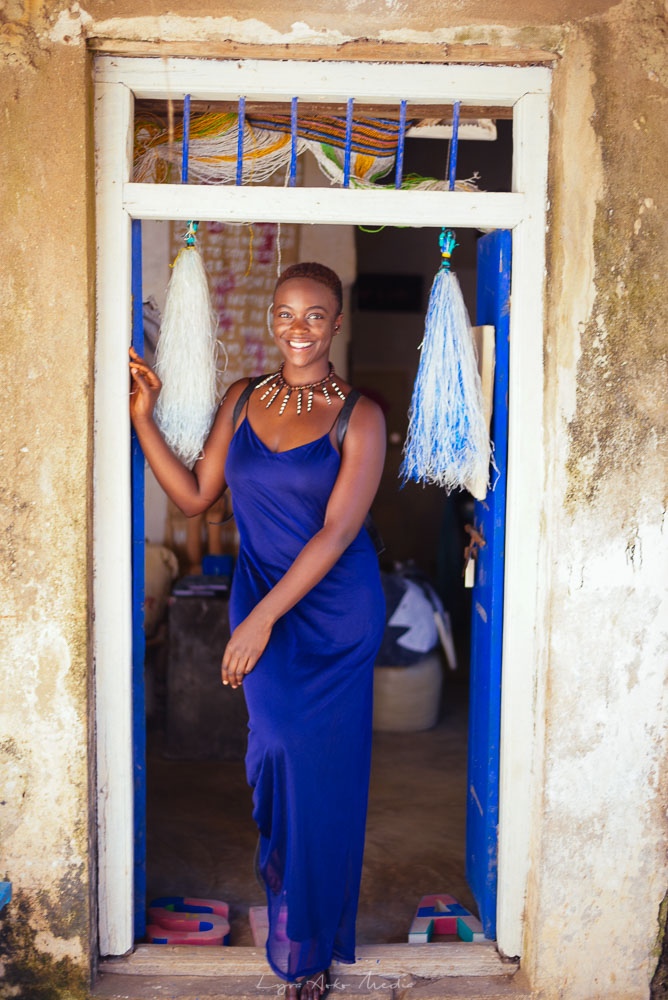 Ali Lamu is the initiative of sailor turned bag designer, you guessed it, Ali Lamu. Walking into his boutique store located in the middle of the maze-like Shela Streets, I was not only amazed by the simplicity of his work but the endless good vibes that they promote.
Love, Peace, Beauty are some of the words that feature constantly on his bags. He turned his passion of sailing into a booming business by recycling old boat sails into the wonderful and uplifting pieces of art that fill every corner of his store.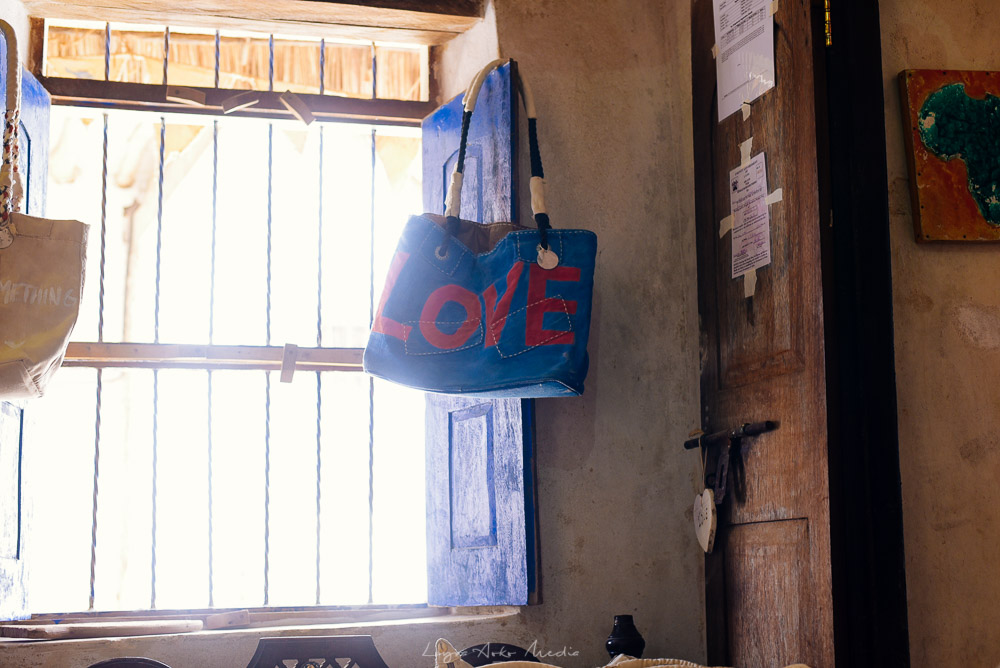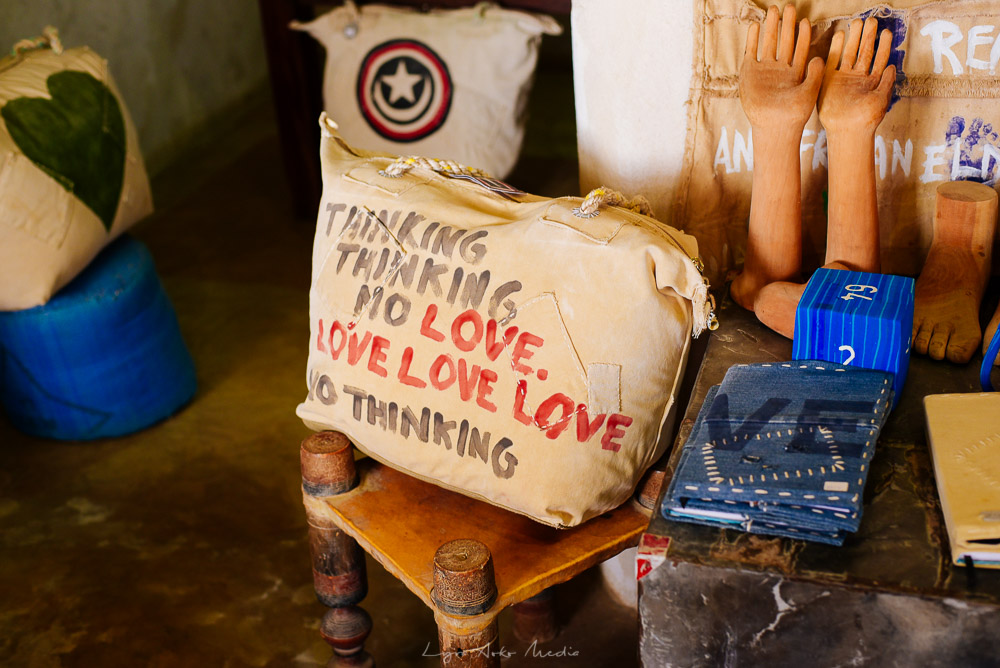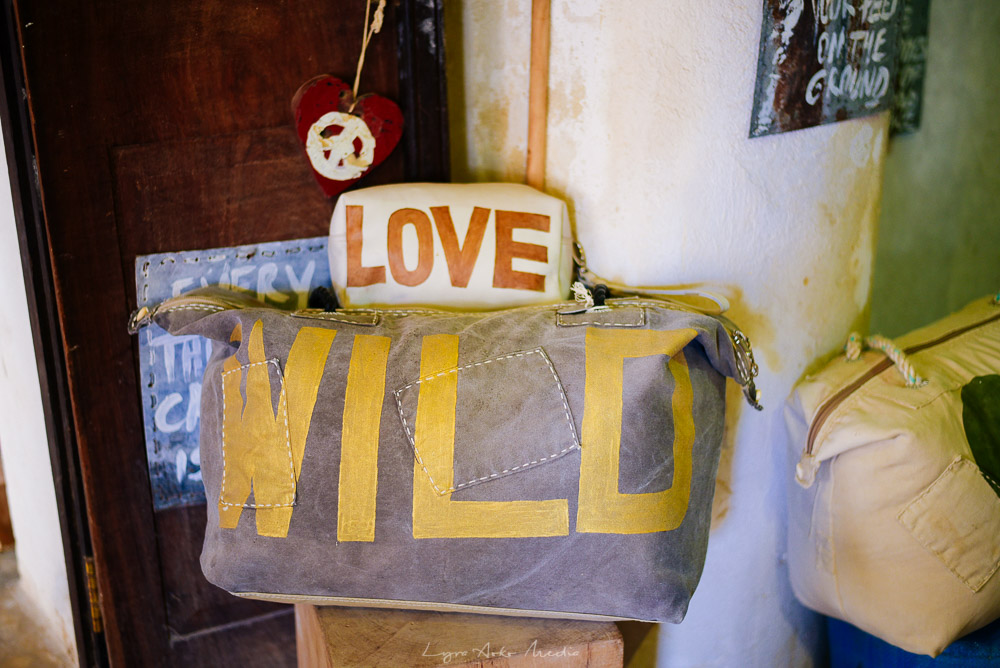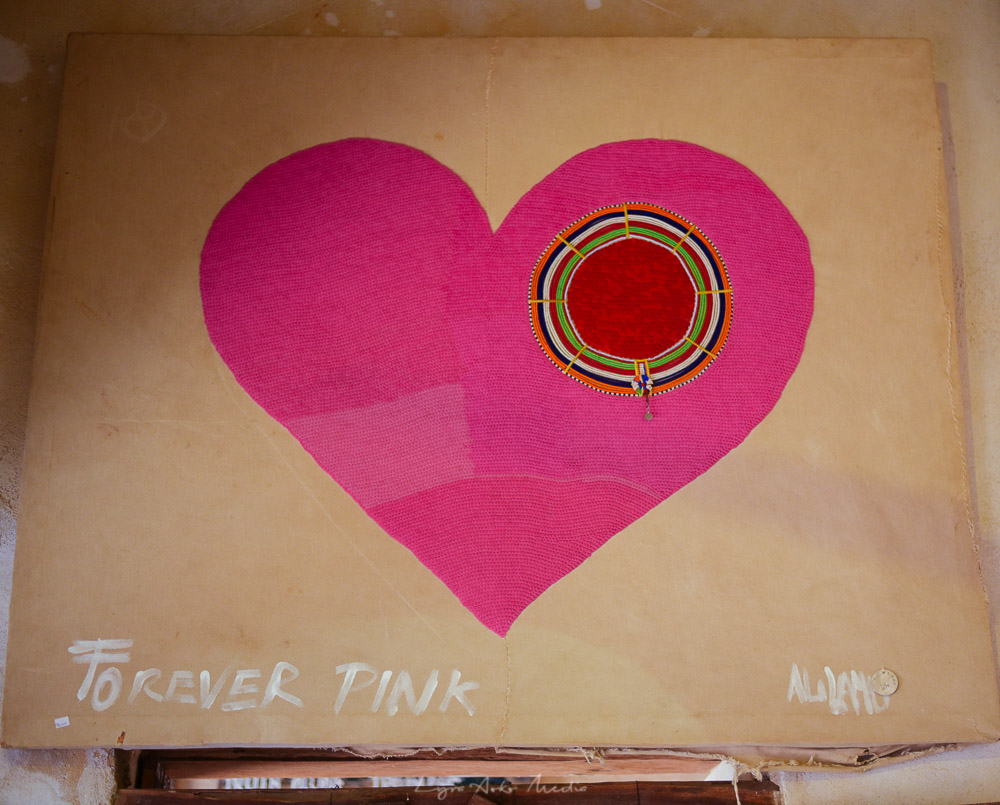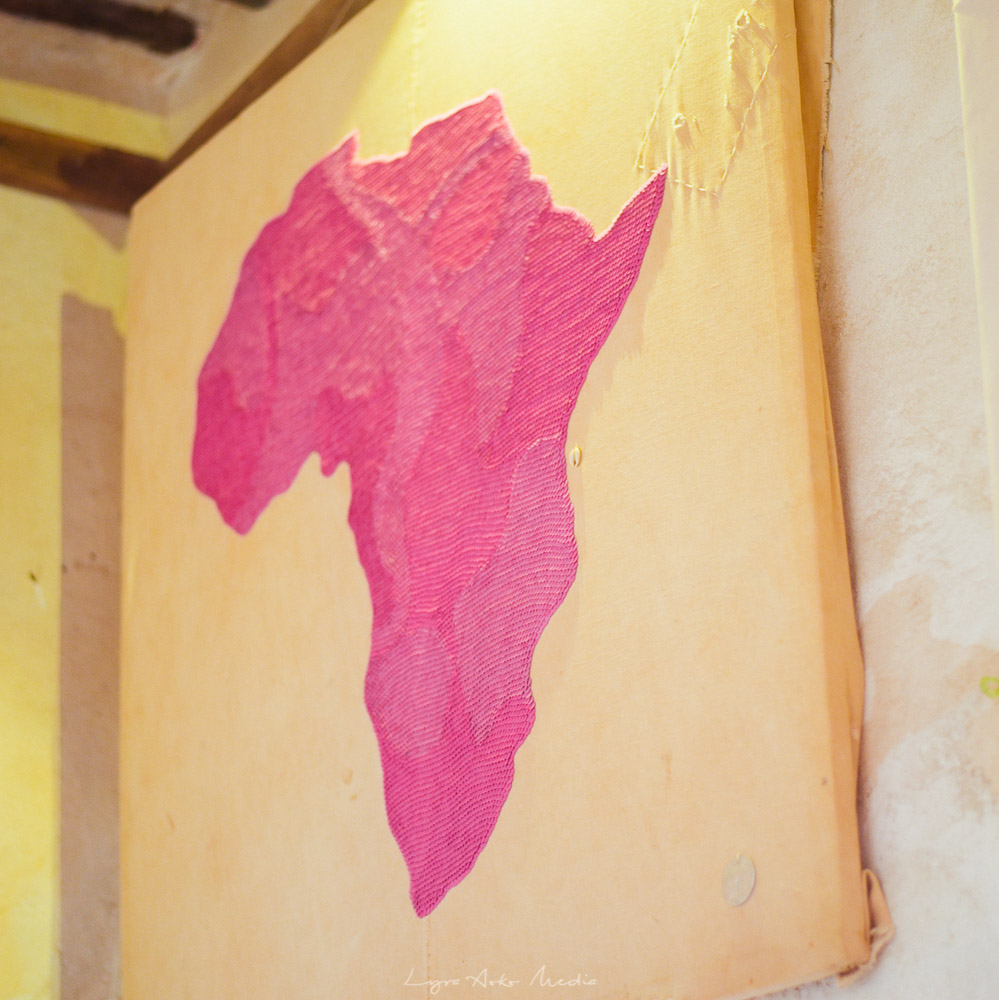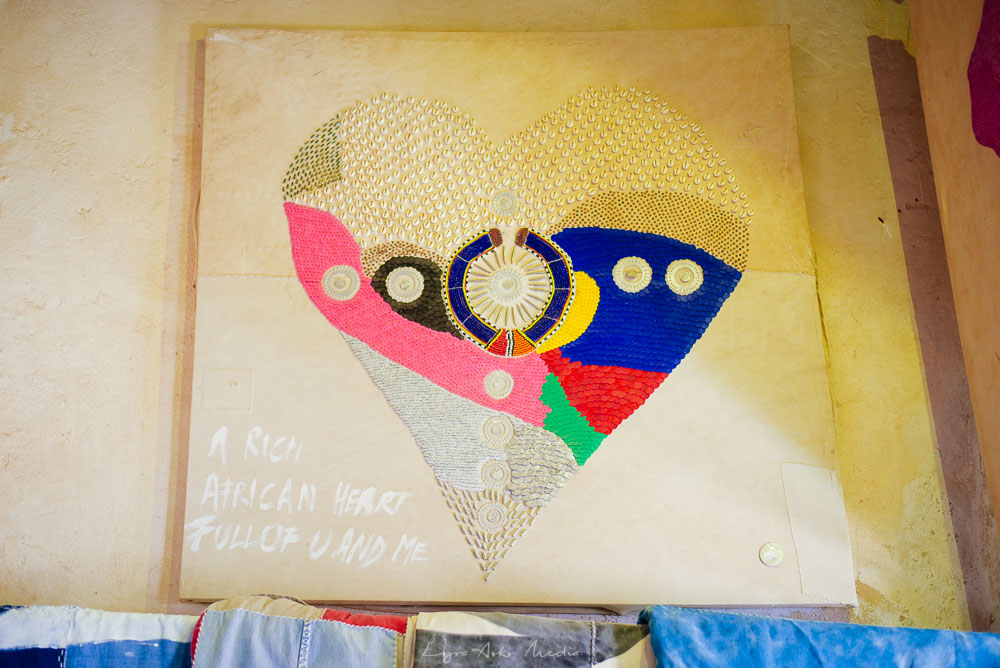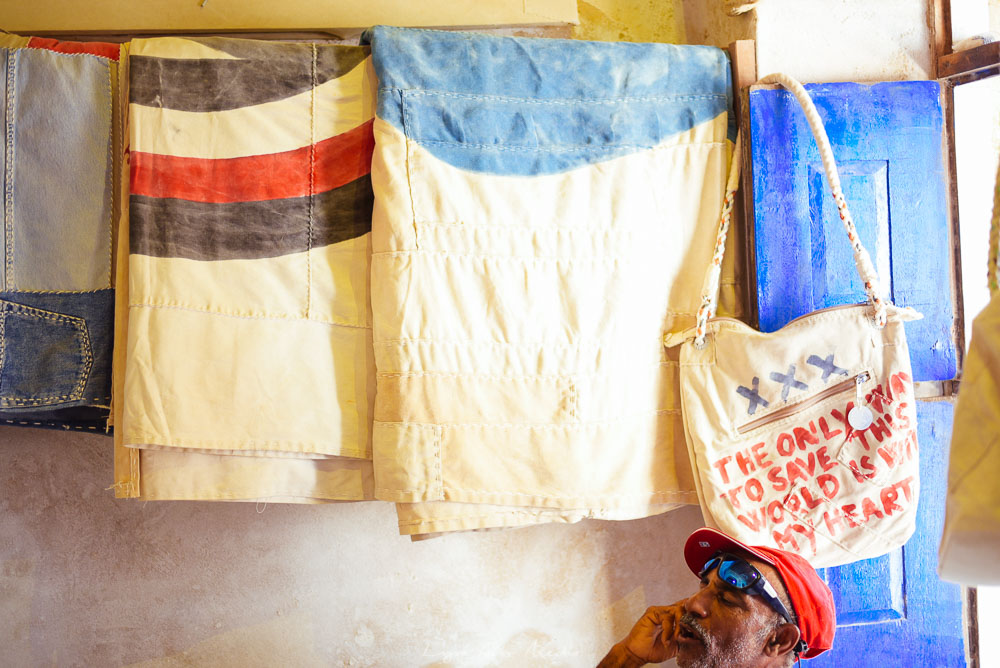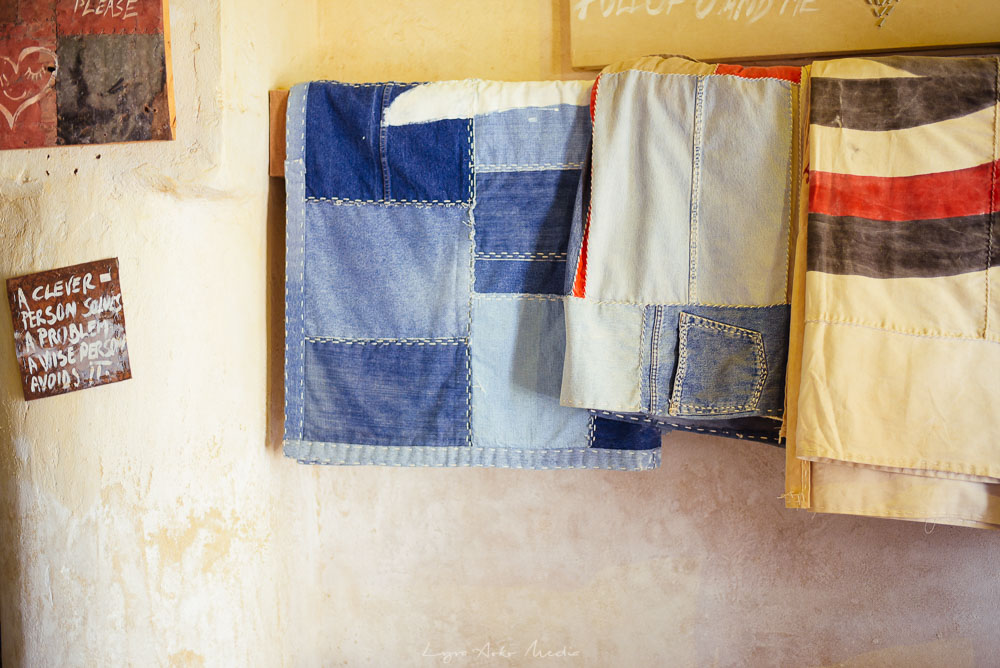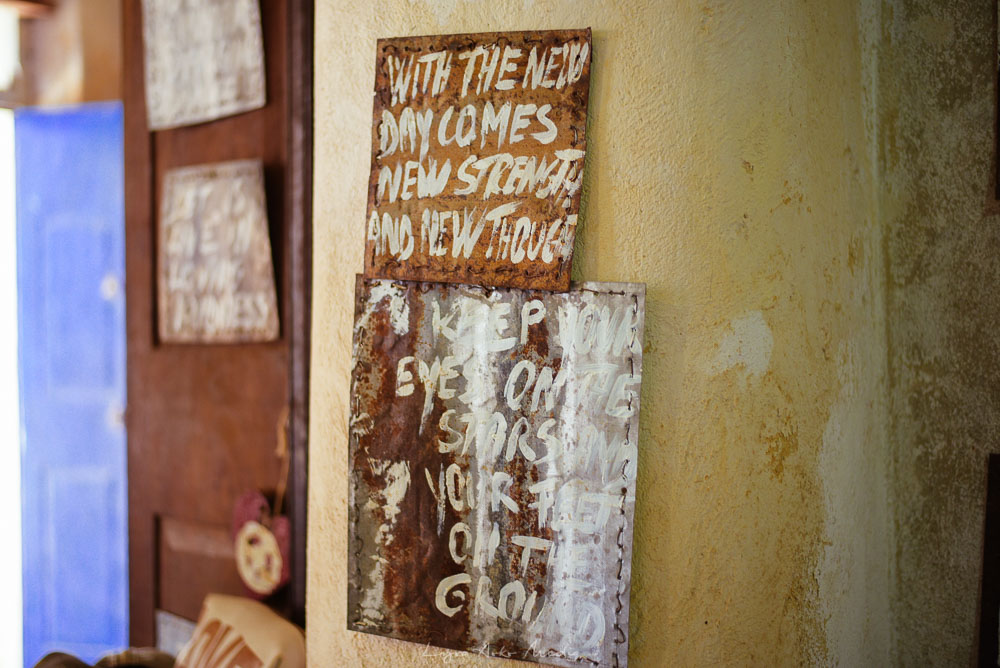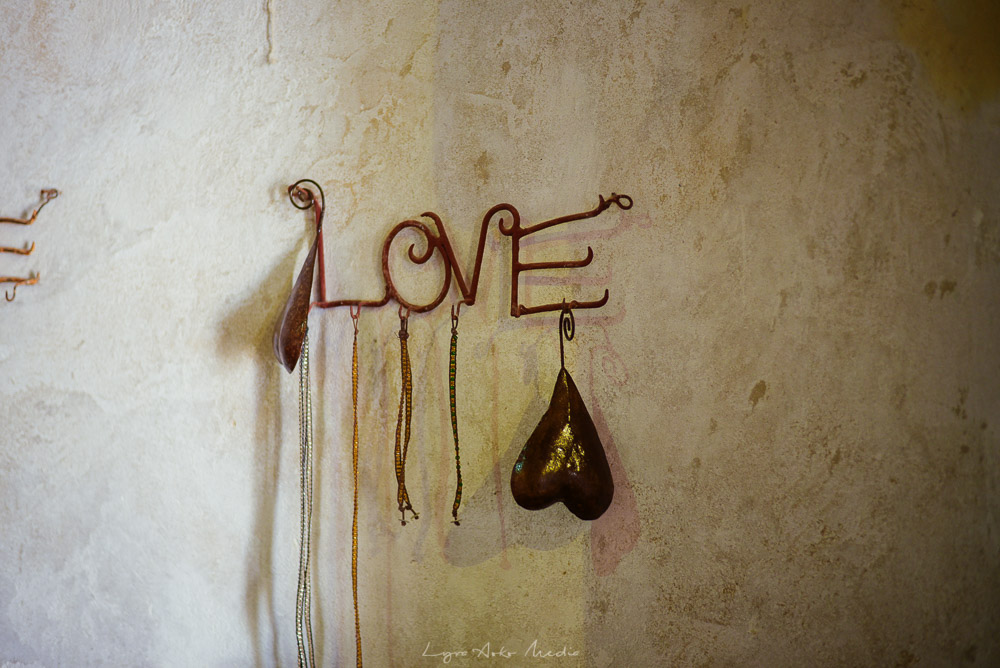 "Ali Lamu's works have become sought after around the world for their simplicity, beauty and charm – and as a timely reminder of how life should be."
I felt honored to have gotten the chance to visit and view his beautiful work. In case you haven't, read my first post about my amazing Lamu Experience.
View some more of the amazing pieces by Ali Lamu.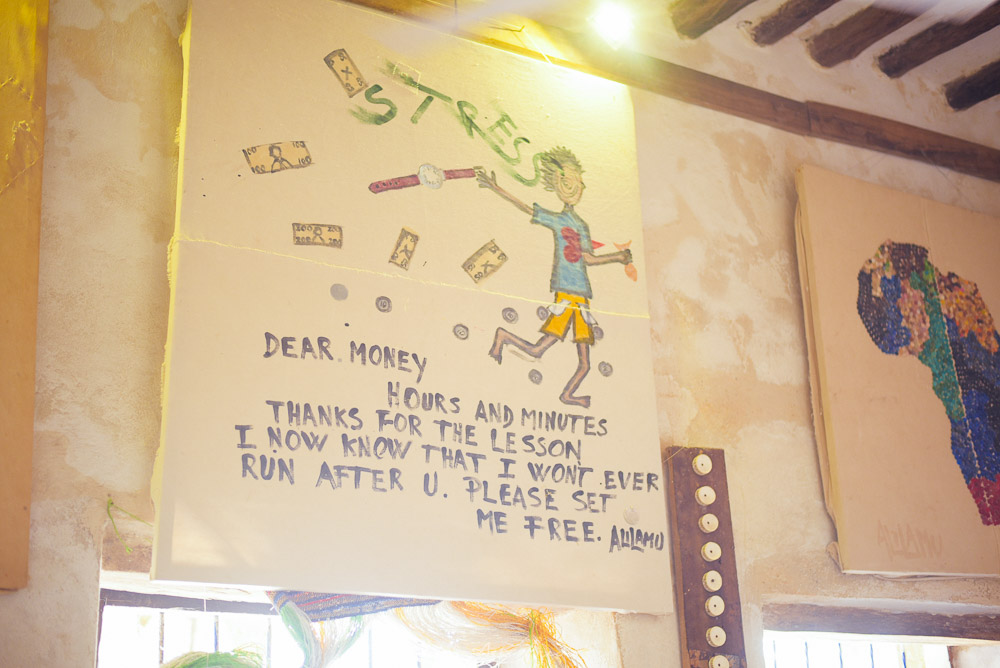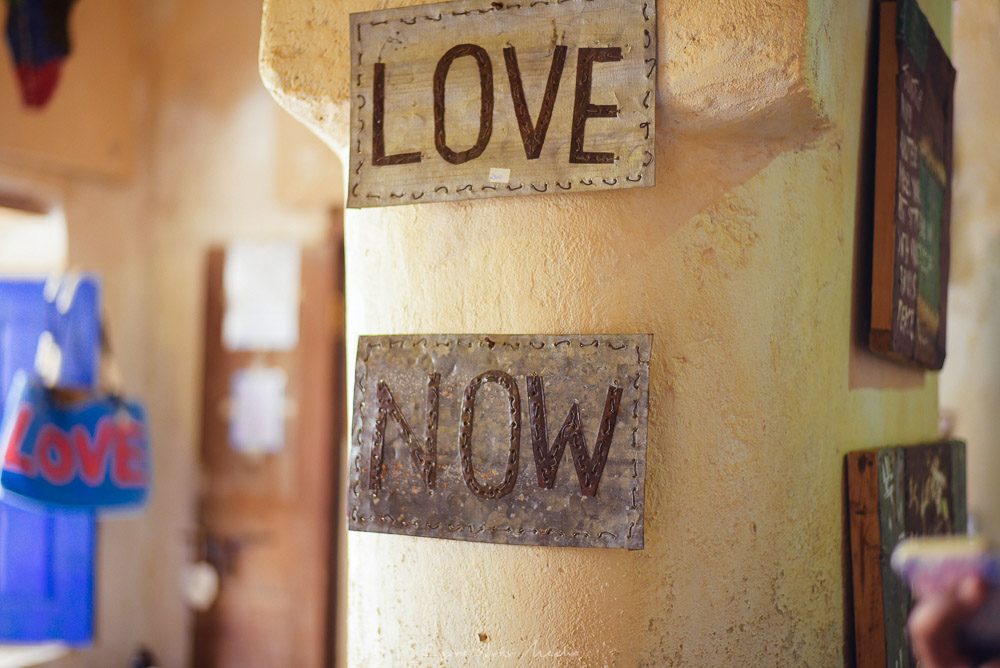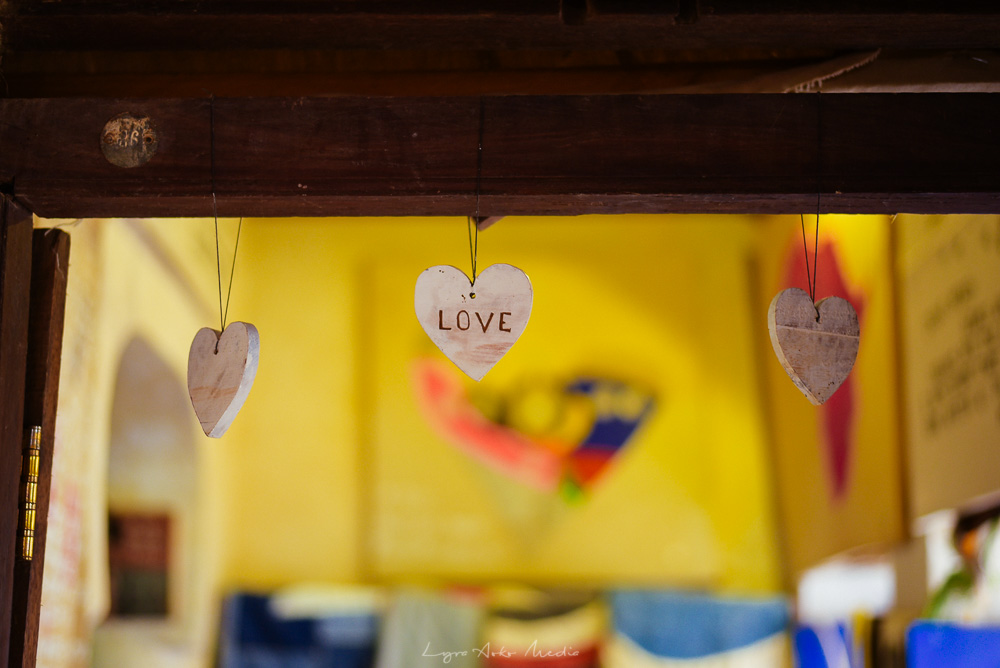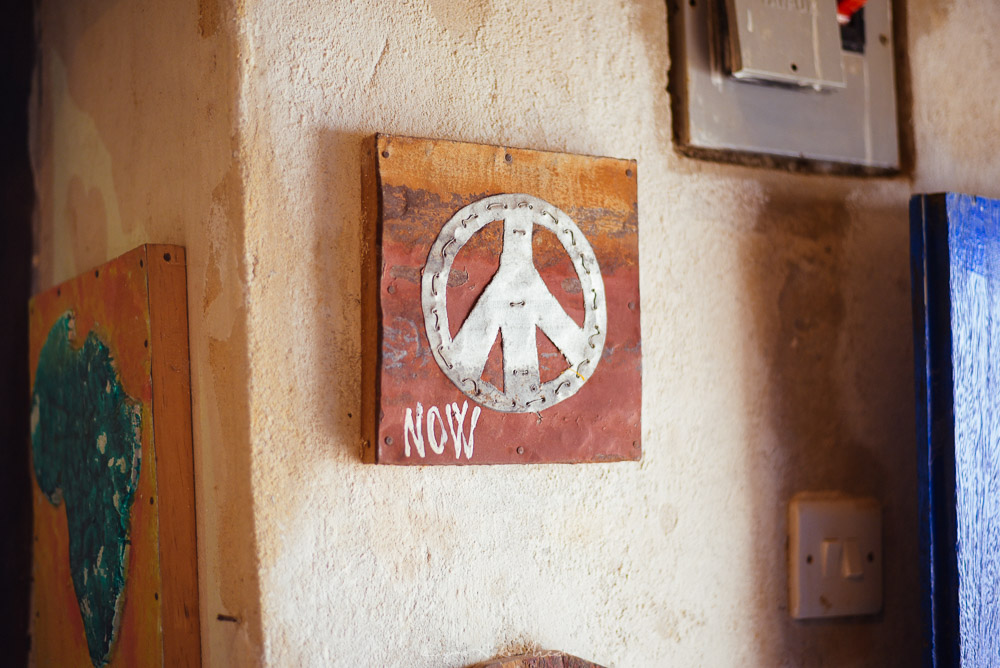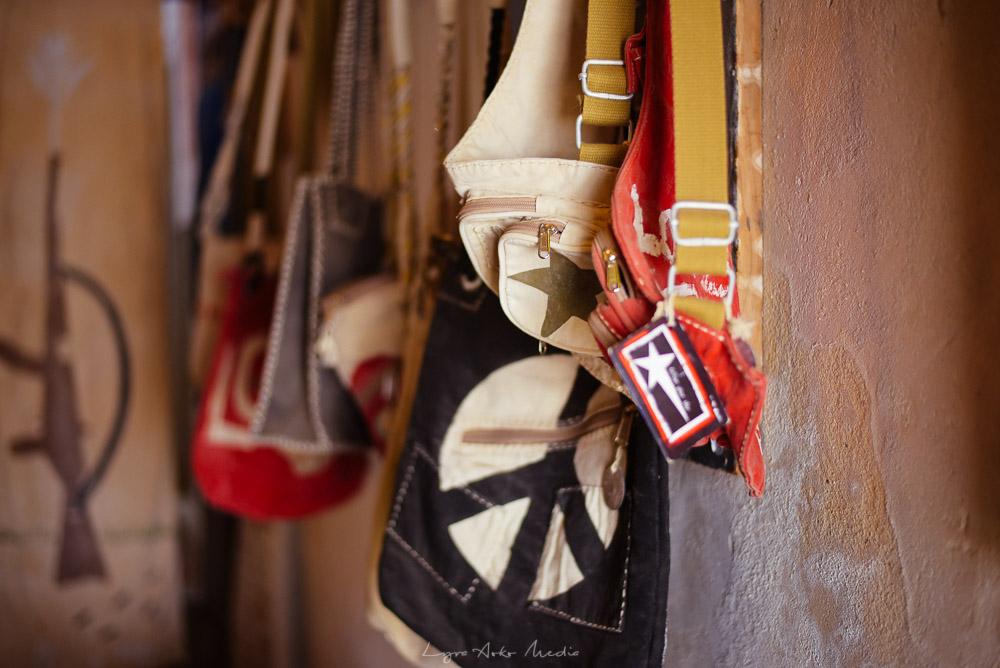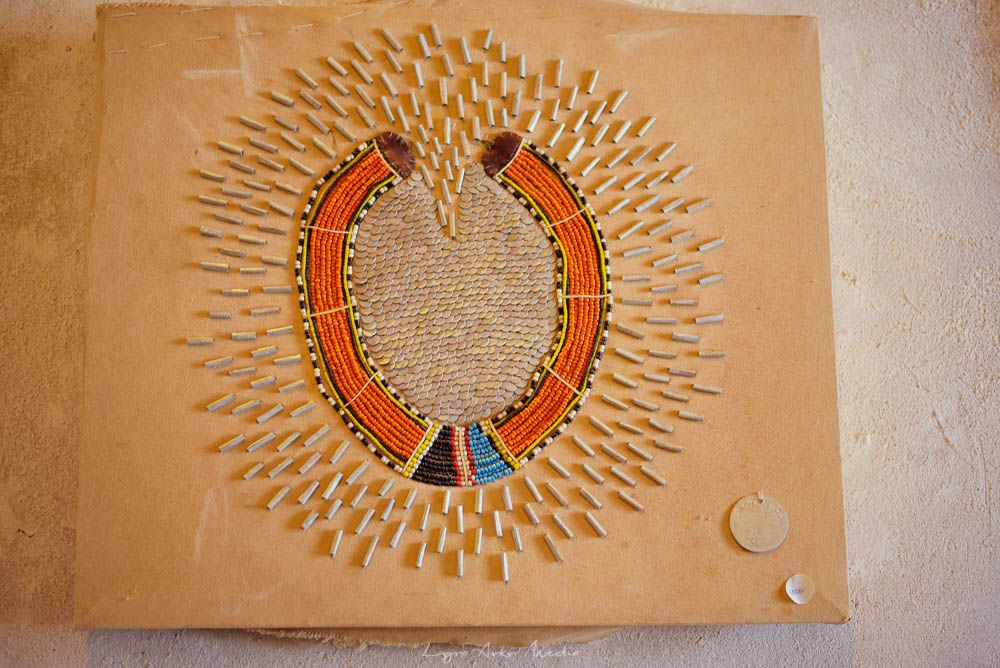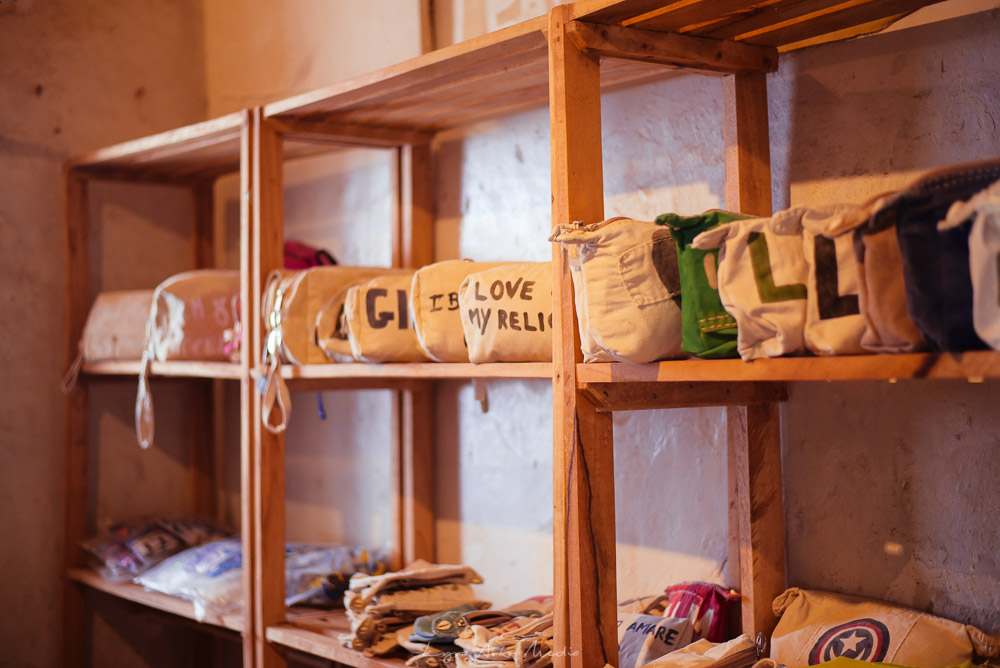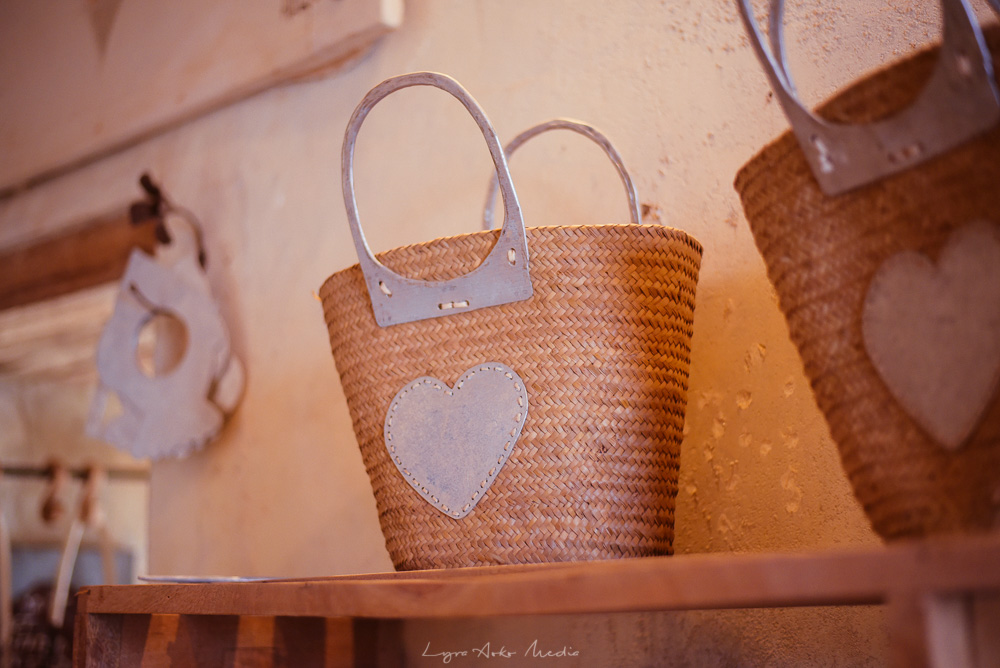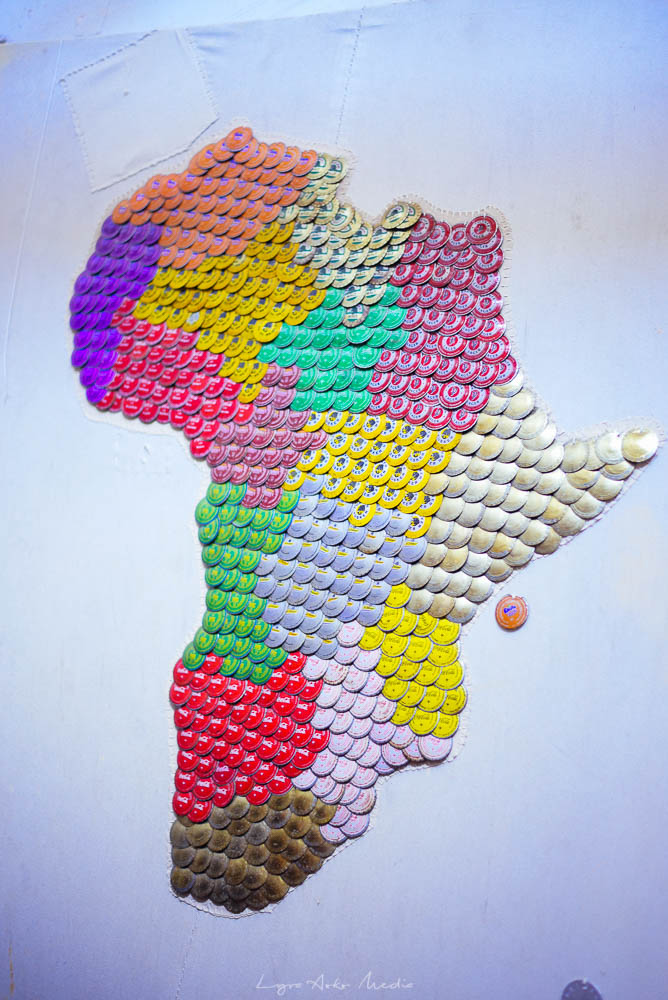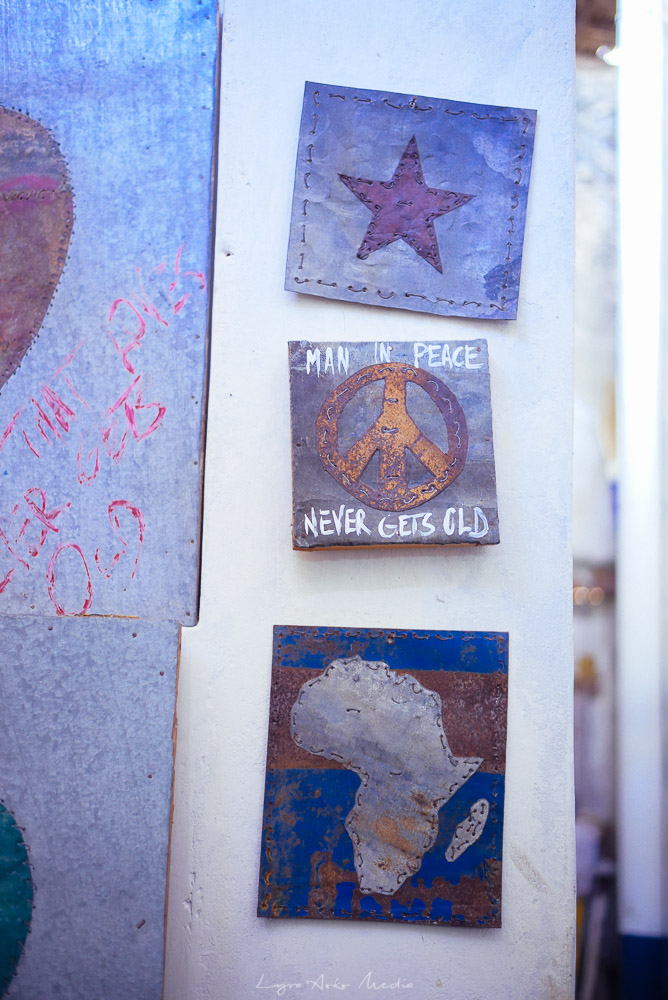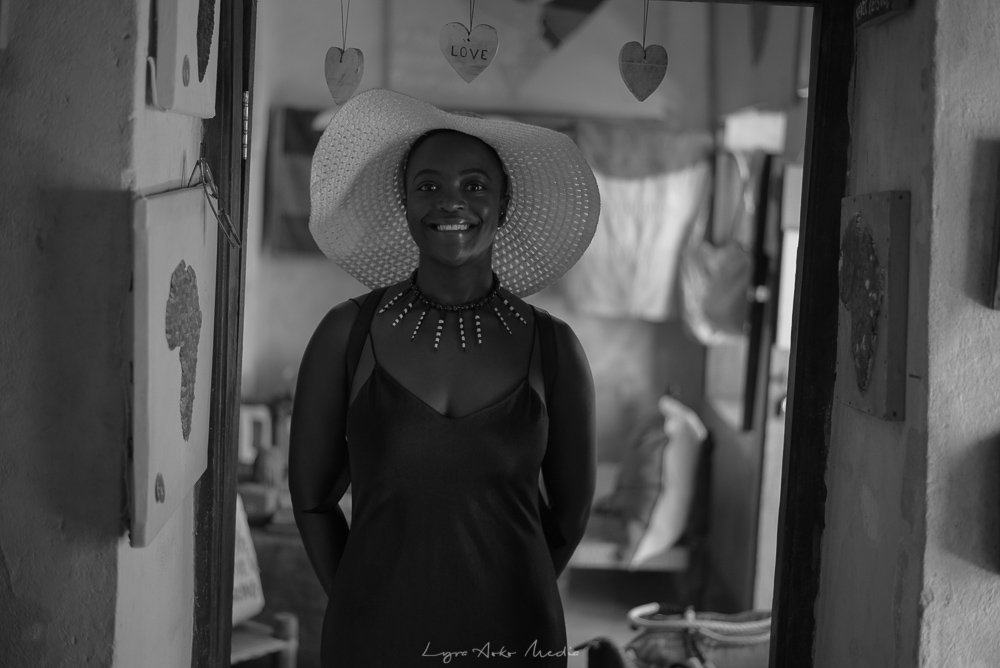 LOVE IS THE MOST BEAUTIFUL THING IN THE WORLD…
Ali Lamu
---
Thank you so much for reading!
p.s Don't forget to vote for Lyraoko.com for the Best Lifestyle/Entertainment Blog and Kenyan Blog of the Year categories in this year's BAKE Awards!
Love and love.
Lyra Aoko