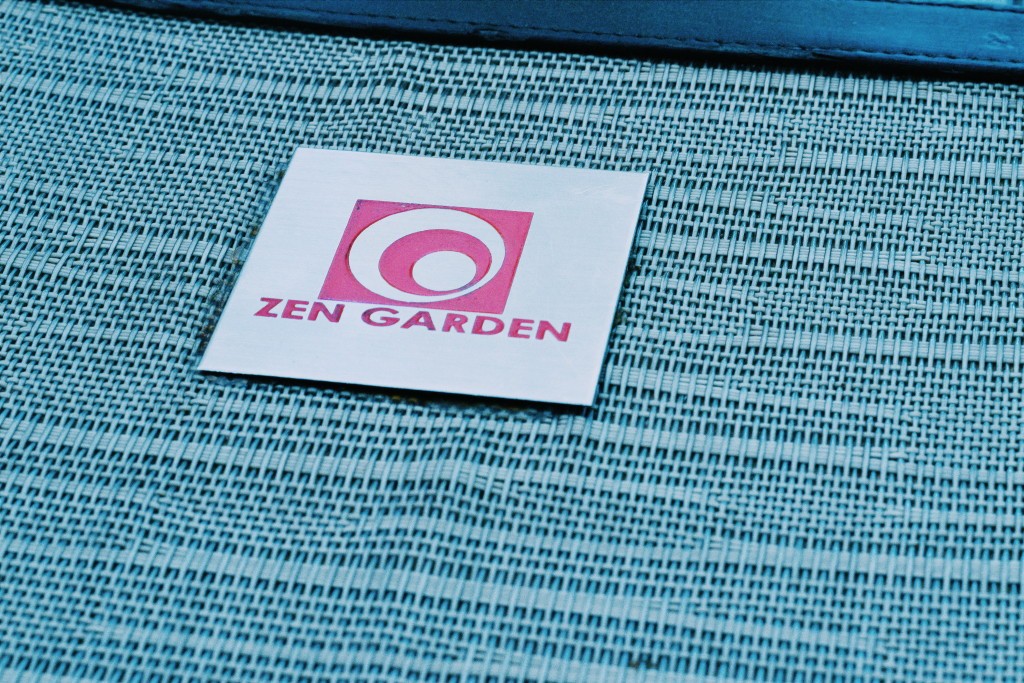 According to the most legit knowledge source of our time, Urban Dictionary, the word Zen can be described as
' A total state of focus that incorporates a total togetherness of body and mind.
Zen is a way of being.
It also is a state of mind.
Zen involves dropping illusions and seeing things without distortion created by your own thoughts.'
I really had not considered all the above the first time I visited the beautiful Zen Garden venue located in the lush Spring Valley because that event was totally hype and any illusions I had could not be dropped! My mind was too distracted with all the good food and fabulous vibes in the air.
I was thus determined to experience the restaurant on an ordinary day and give you all a true taste of what it is all about (Through my eyes)
Walking into Zen was such a pleasant experience. The restaurant is surrounded by lush greenery and the decor is very simple yet brilliantly elegant.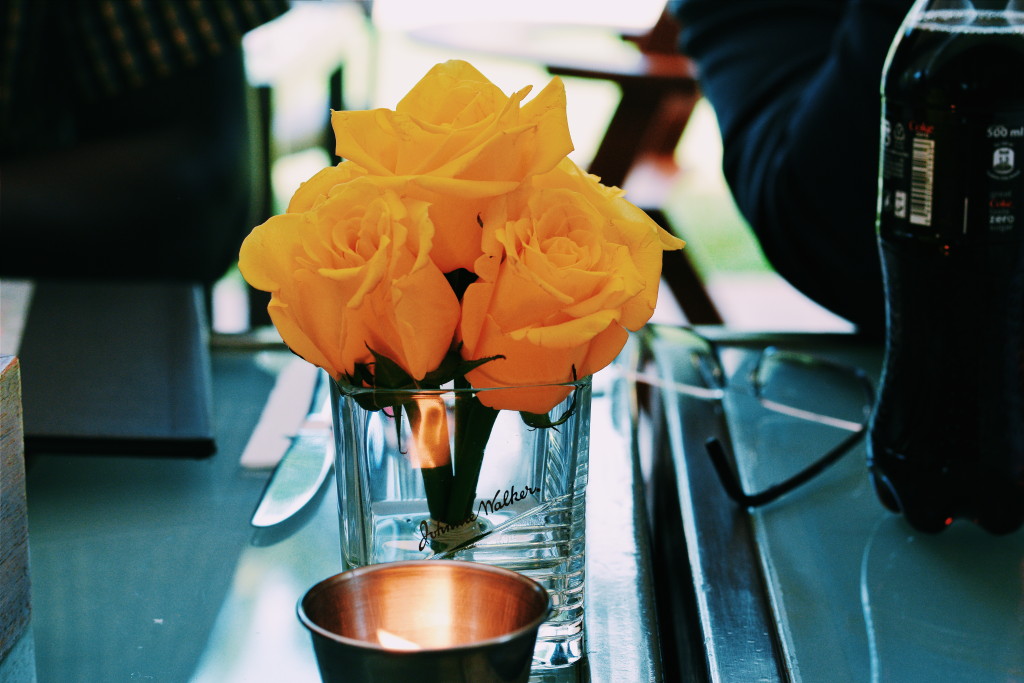 The Jade restaurant was our choice for the day because not everyone was a fan of the oriental selection offered at the Bamboo restaurant. Having visited the venue on a gorgeous sunny Sunday, it was filled with families out to have a good time. Everyone was truly famished and selecting the food was harder than you could imagine. I personally wanted everything on that menu waaa! Why is food so enticing when you are trying to diet (Keyword: Trying)
The Jade restaurant menu is very simple offering a wide variety of bites and 8 specials all served with a side salad and a choice of one side order.
Waiting for that food was the hardest thing ever. I was lucky enough to have my family and love with me on that day so it wasn't as hard as it could have been thanks to the conversations that were flowing but the hunger was realer than Beyonce's talent. My eyes literally popped out of their sockets when our meals finally arrived.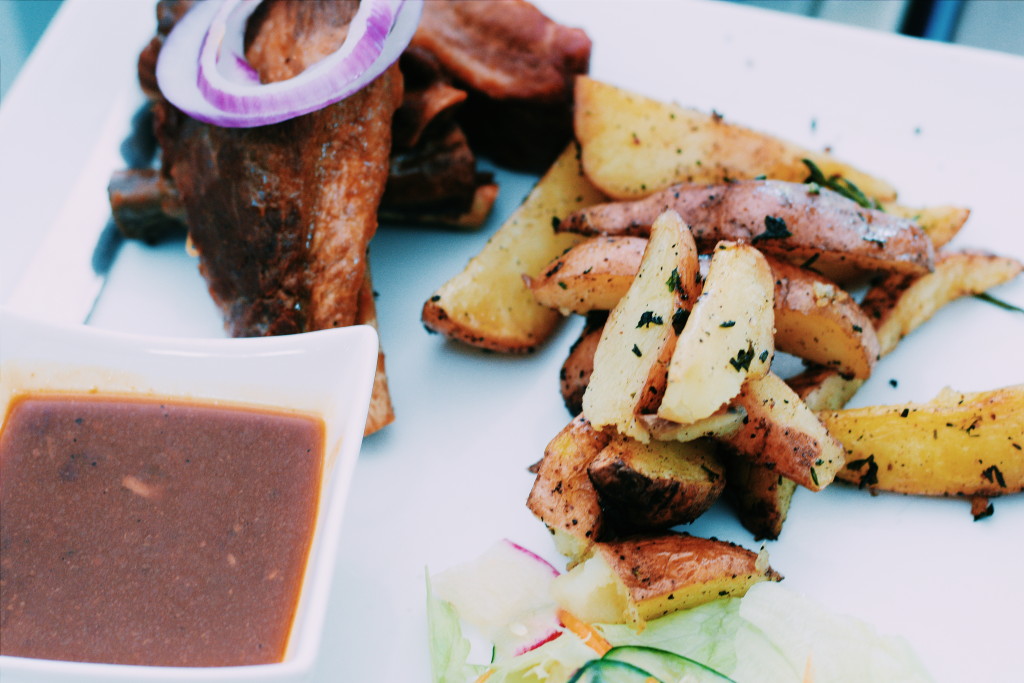 Down side: The portion size for my meal was so disheartening I almost begged the waiter to take me back to the kitchen nijipakulie.
I was however pleasantly surprised when my meal proved to be quite filling. Look at that picture! Trust I was as shocked as you when the bites started getting slower and my tummy consequently fuller before I had even gotten  3/4 way into the meal.
Bright side: SOO MUCH YUUUM IN A SINGLE MEAL! Oh man. The Zen garden chefs deserve high fives and free Zen garden meals for the super yum levels of that meal.
Everything was so well done! I had the baby back ribs and these were Oscar win worthy. So sweet and they literally slid off the bones like a sexy slip on in an erotic film. Those ribs were so delicious I might just accept them as dowry in the future. I honestly wanted more but being a hog is not pretty (sometimes)
The roasted potatoes were perfectly grilled with a slight tinge of chilli seasoning which made such a lovely accompaniment to my meal.
PRICE: You can jipanga before you head down to the Zen Garden Jade restaurant by following this link.
Below are some of the meals offered.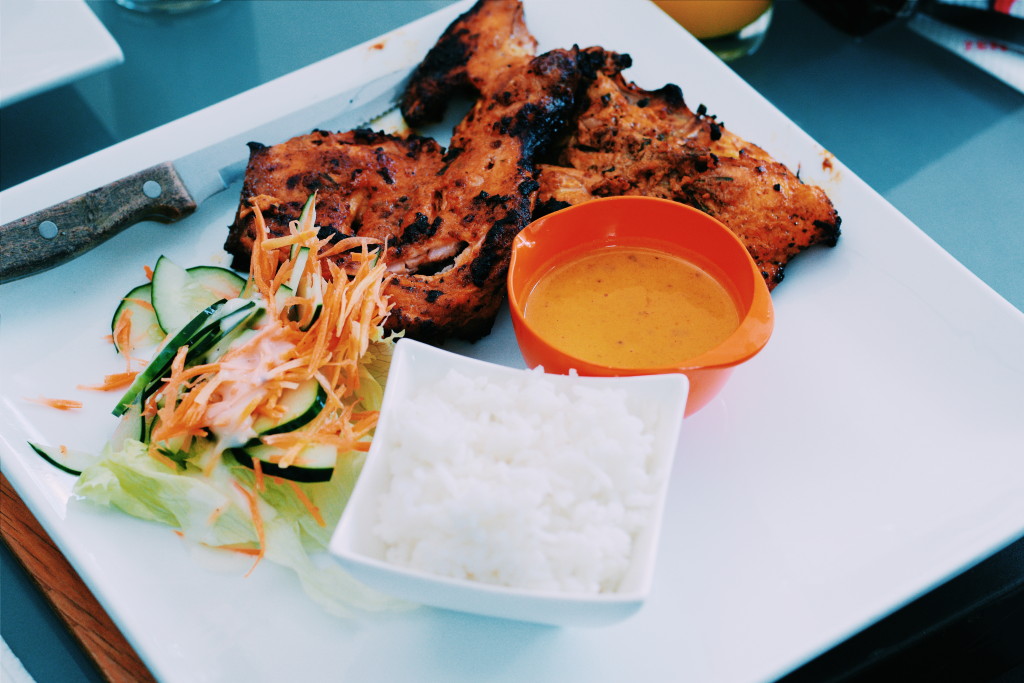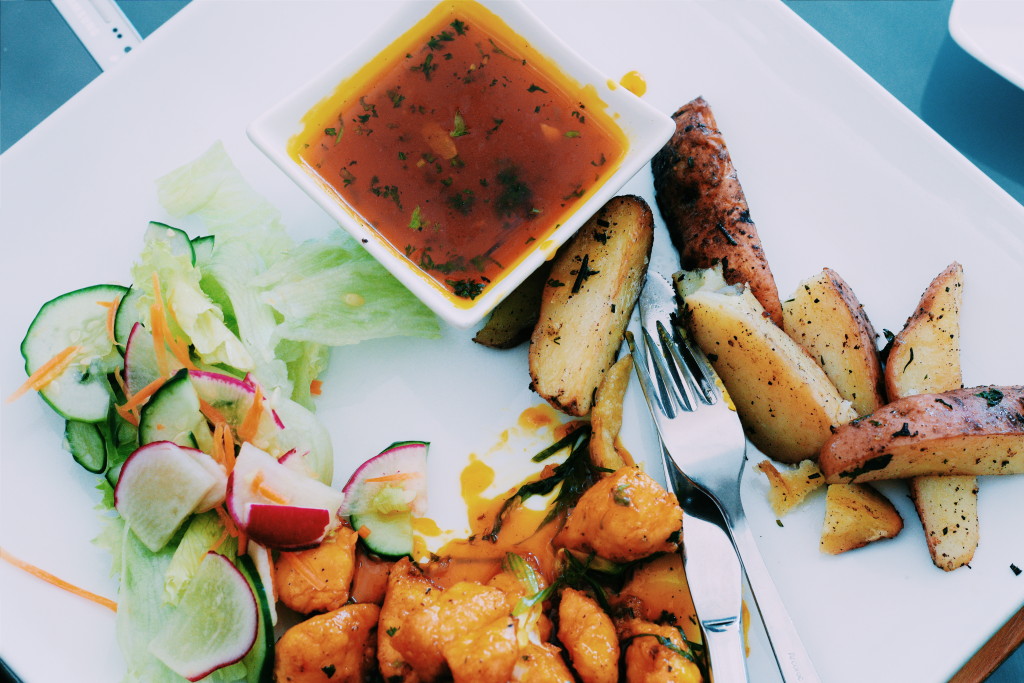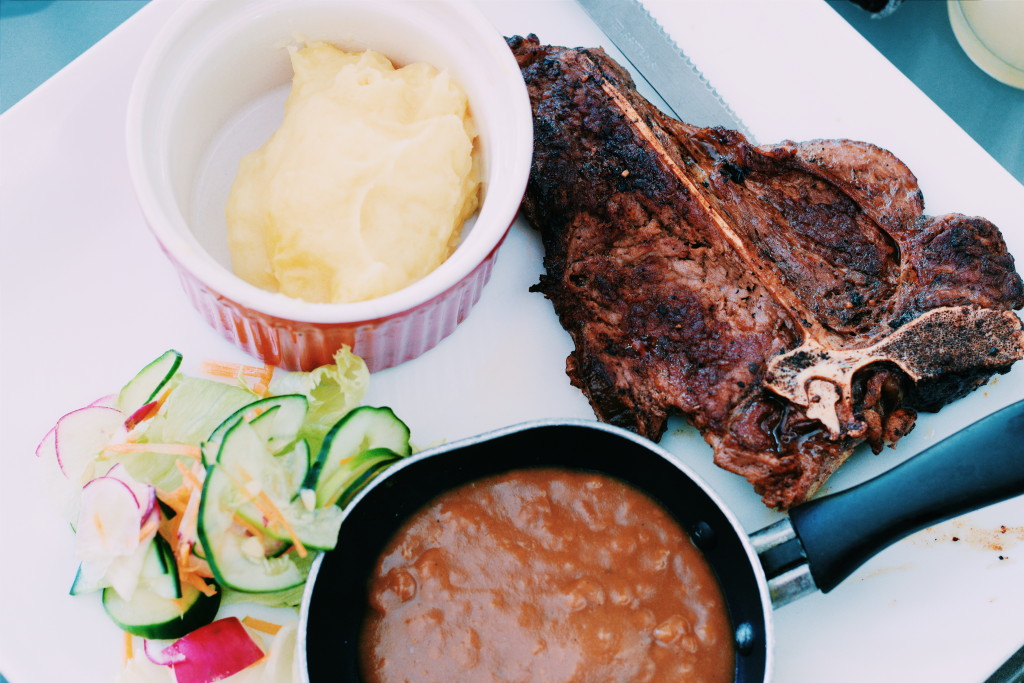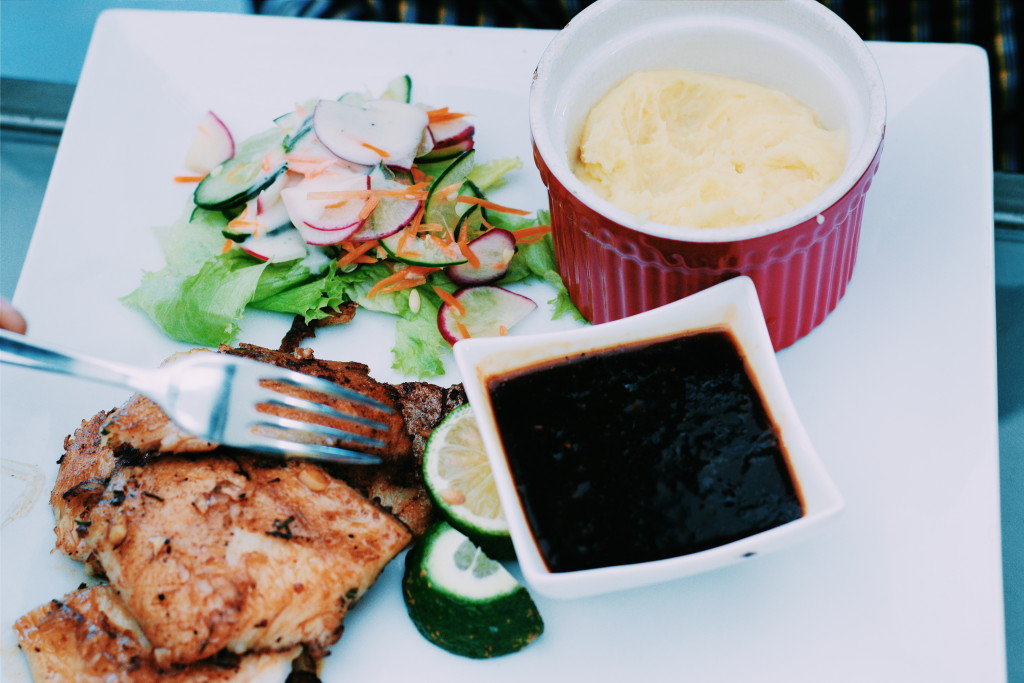 I would definitely recommend Zen Garden to anyone who is looking for a cool Sunday afternoon plan.
Xoxo
Lyra Aoko