Have you ever woken up with a strong urge to do more?
DO MORE
"But you're already doing so much Lyra. Just relax you've got this."
DO MORE
"But you literally just published three blog posts in the past week. What more do you want?"
DO MORE
I suggest you just sleep it off. You will feel better in the morning.
But my mind was like "ZIIIIIIIIIII!"
Even with all the voices in my head telling me to relax and go with the flow… the feeling never left!
I luckily discovered where the nagging feeling stemmed from while watching Bob's burgers reruns.
I had largely been slacking with my photography and I sort of felt myself losing a huge part of my drive as a result of this. I love my blog don't get me wrong and shooting for my blog has always brought with it a healthy level of contentment with every post I share.
However…
The high and happiness I get from my personal photography, coordinating projects, and working with likeminded really cool creatives then finally seeing your united vision come to life cannot be compared to any other feeling in the world.  In as much as I was constantly learning, I was not putting much of the knowledge I had gained to practise. I had ignored this huge and essential part of my creativity for a long time and that is when I decided to stop whining and finally do something about it.
FASHION EDITORIAL STEPS TAKEN BY LYRA AOKO
The idea for this shoot came to me while eating a very delicious sandwich. I had visited Subway at Timau Plaza with my boyfriend and I remembered telling him that I would shoot at that particular location that month. I stuck to my resolve and started making plans towards achieving that goal.
What followed was figuring out what it was that I wanted to create. This led to a rather cool mood board which I created on my Pinterest account. This gave the vision meaning and it finally all came together in my head. I wanted gold, popping highlights, beautiful black skin and extremely chic designs.
The team was perfect. I knew the exact creatives that would bring the visuals to life; I took a chance and approached them. Sinitta Akello of Cultured Ego on the Makeup. Georgina George of Ace Style Consultants as the stylist and the gorgeous Mauryne Theo as the model… It all made sense even before the shoot day! Once I shared the mood board with the team they all started working on the project on their end.
Securing the location was another thing altogether. Shooting at private locations in Nairobi is a headache and many people are never willing to indulge photographers. After making a few calls and not getting anywhere, a good friend of mine, Stephanie Tangai of ATIAT ; whose shop is located at Timau Plaza, helped me book the space for the shoot day.
Seeing as I work during the week. Shooting over the weekend was the only logical thing to do. We secured a date and I waited with bated breath for that Sunday!
The shoot was amazing. With help from Moharez (one of the food bloggers I travelled to Lamu with and a photography enthusiast) we walked around scouting for locations, ducked greedy watchmen, shot a couple of epic images, ate sandwiches and had a jolly good time during the shoot!
Afterwards, the images were picked up by AfroStyle Magazine, a super cool online fashion Magazine, set to be released as an exclusive editorial on their online Magazine!
---
This shoot was a step to many more amazing shoots. Having a team is so important because all their individual efforts ultimately lead to epic results!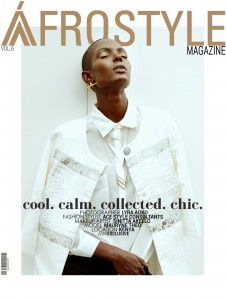 Photography : Lyra Aoko Media
Stylist : Ace Style Consultants
MUA : Sinitta Akello
Model : Mauryne Theo
Stockists : IKOJN, Kipato Unbranded, Fashion Spot Boutique, Embody Accessories, Style Chateau and ATIAT
---
Watch The BTS Video
Thank you so much for reading!
Love and Love
Lyra Aoko